Beyoncé is over bad pictures of her hitting the media! So before her Coachella performance her people sent out a request that no one post any fan pictures of her performance! So how was her Coachella return? Epic! She was joined by Jay Z, Solange and yes we got a full Destiny's Child reunion! Sadly they took down the full performance video.
Everyone who saw it live had nothing but praise for the Queen!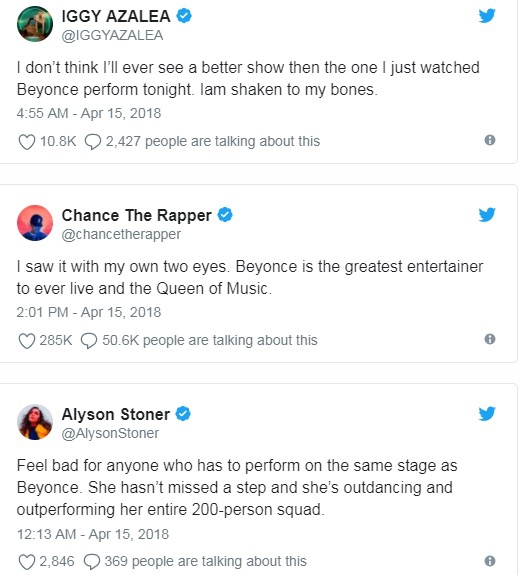 Even those watching the live stream were losing it. Just check out Adele's Instagram posts!
Even Cara Delevingne who has been boycotting the festival couldn't help but watch the show much to the confusion of her fans!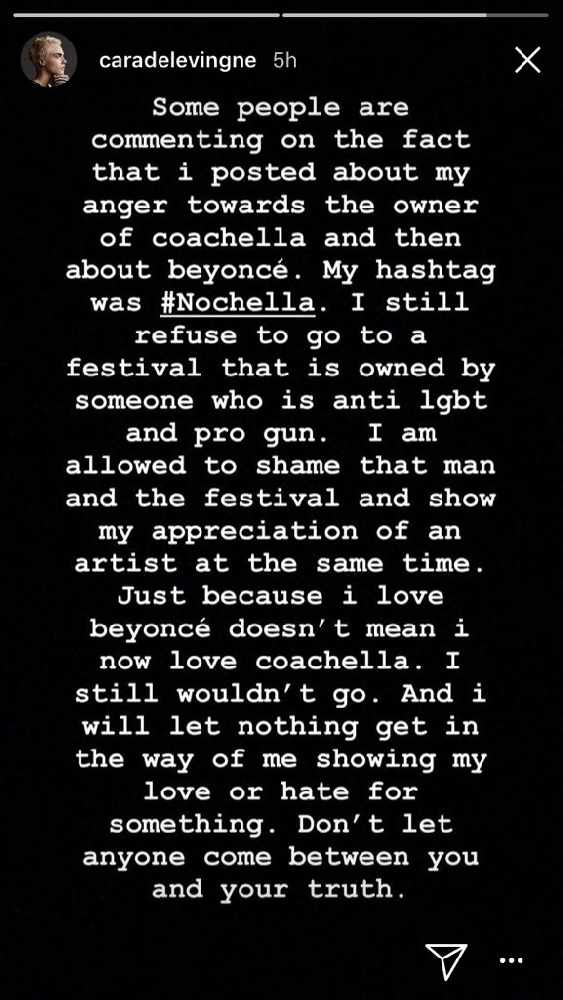 Leonardo DiCaprio took a break from caring about the environment to take a private Jet from LA to Coachella. Just FYI it would have been a two hour drive.
Leonardo DiCaprio with friends on his way to Coachella. pic.twitter.com/l68excSetj

— Leonardo DiCaprio Fan (@dicapriofans) April 14, 2018
Justin Bieber allegedly punched a guy in the face at Coachella! No the Bieb's isn't back to his bad boy ways, he was saving a girl! Sources say the man, who may have been on drugs, grabbed a woman by her throat and that's when the Bieb's and his friends stepped in. When the man didn't listen to their words, the Beib's punched him in the face and let security remove him! He was also spotted at the festival dancing with random people and singing worship songs!
Justin Bieber #Coachellapic.twitter.com/AdNE3nRgBK

— Coachella 2018 🏝 (@Coachella_18) April 14, 2018
Is this real life? Brandi Glanville shared a selfie with LeAnn Rimes! The two have had a pretty open and brutal feud since Rimes kind of stole Glanville's husband! The pic was taken at Glanville's son's 11th birthday party so they must be finally getting along thanks to the kids!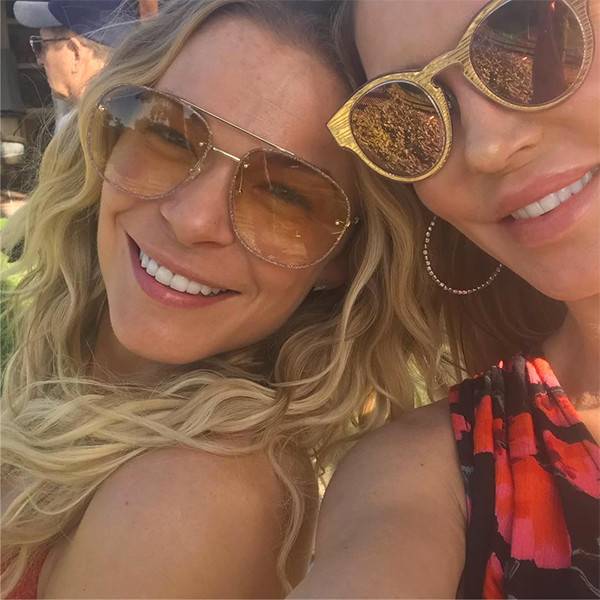 Jessie J has been competing on a Chinese singing show and she has now been declared the winner! With over 47% of the vote! She is the first western singer to be asked to be on the show and over 1 billion people watched the finale!
"Woke" Kanye is back y'all! He's back to tweeting and his first post is pretty anti-capitalist!
often people working with the existing consciousness are jealous of those who are more in touch and they become hard-core capitalist in hopes of creating the illusion that the value of money is worth more than the value of time and friends

— KANYE WEST (@kanyewest) April 16, 2018
Mariah Carey's former manager is claiming she was unfairly fired in the middle of her contract and is accusing Carey of sexual harassment! He woman says Carey wore racy clothes around her and did sexual things in her presence. She's also claiming Carey has substance abuse problem.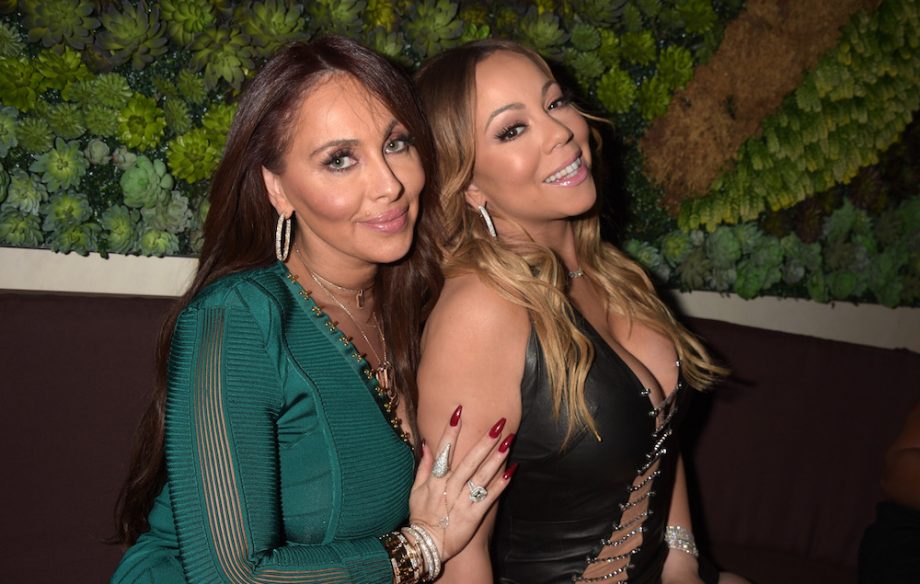 Did Gwyneth Paltrow have a secret wedding? She posted a photo Instagram with a caption hinting that maybe a secret wedding went down! Turns out it wasn't a wedding, just an over the top engagement party! The pair plan to wed later this year in the Hamptons!
If you watch Younger, you may have been curious about what exactly happened on page 58 of marriage vacation, and now you can read it! It's not safe for work and is waiting for you……
Christina Aguilera is going to be on Carpool Karaoke!! She will be on April 23rd and will hopefully use this opportunity to announce new music!
#CarpoolKaraoke with @Xtina is on it's way! pic.twitter.com/vqmo9iWKTY

— The Late Late Show with James Corden (@latelateshow) April 13, 2018
The 2018 Rock and Roll Hall of Fame induction ceremony had everything you'd expect from the show! Reunions, awesome performances, and lots of funny and touching moments! There were touching tributes to Tom Petty and Chris Cornell. The cars were back together for the first time in 7 years, and a new tradition was started! The Hall of Fame is now recognizing singles that played an important role in the growth of rock! The ceremony will air next month on HBO!
Shawn Mendes has been holding secret sessions with fans letting them hear his as yet untitled third album! So it must be coming soon!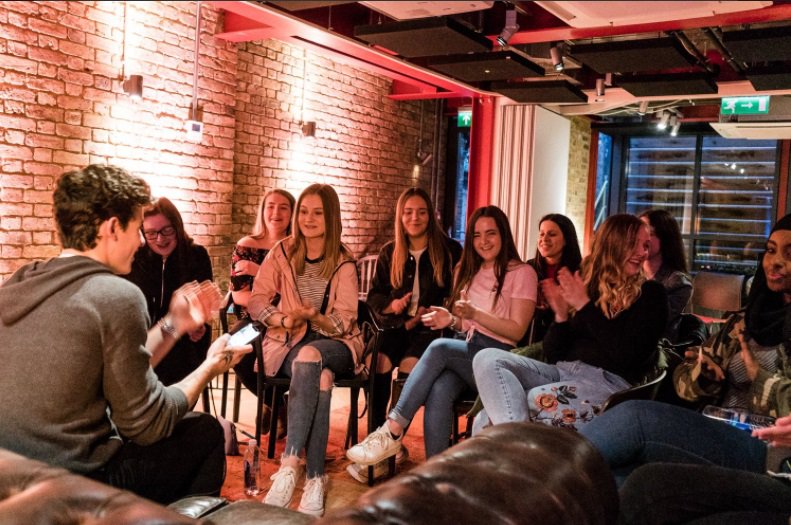 Josh Groban and Sara Bareilles are teaming up to host the 2018 Tony Awards!
In Netflix news, GLOW season two has a release date! The Gorgeous ladies of wrestling return June 29th !
The girls are back in town. #GLOW returns June 29. 💪✨ pic.twitter.com/O7N7j3i5On

— GLOW (@GlowNetflix) April 18, 2018
They've also confirmed that Money Heist, the most watched non-English show will get a third season produced by Netflix premiering in 2019. Remember that out of control cash me outside girl? She was on Dr Phil, went viral and is now a rapper calling herself Bhad Bhabie and she was just nominating for Top Female Rap Artist by the Billboard Music Awards. Also up for the award Nicki Minaj and Cardi B! those two make sense but how does Bhad Bhabie fit in with them? If she wins, the world may end.
<Top Rap Female Artist Nominees>
_ @BhadBhabie
_ @iamcardib
_ @NICKIMINAJ

</#BBMAs> pic.twitter.com/ZD67cZ1DAW

— Billboard Music Awards (@BBMAs) April 17, 2018
Pink is officially the most beautiful woman in the world according to People! She's on the cover with her two kids Willow, 6, and Jameson, 1! Pink really is beautiful inside and out!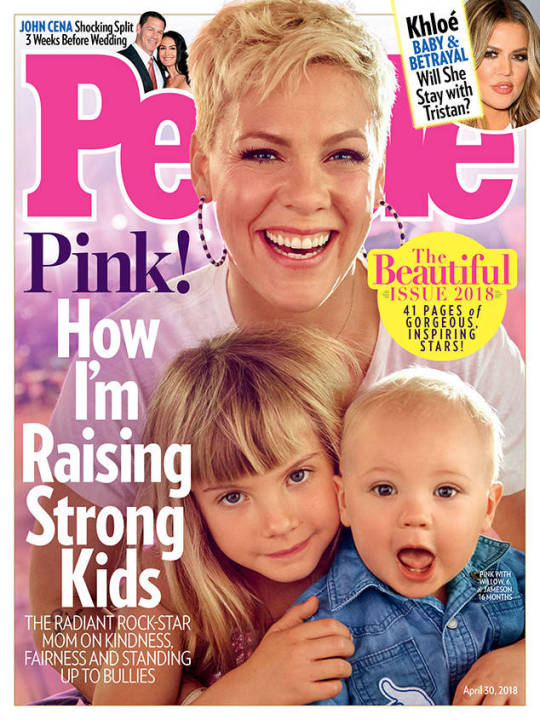 Kanye West promised us he was writing a philosophy book, and it's finally happening! Even better it's free because he's writing it on Twitter! The book is called Break the Simulation and he's not letting anyone tell him what he can and can't write!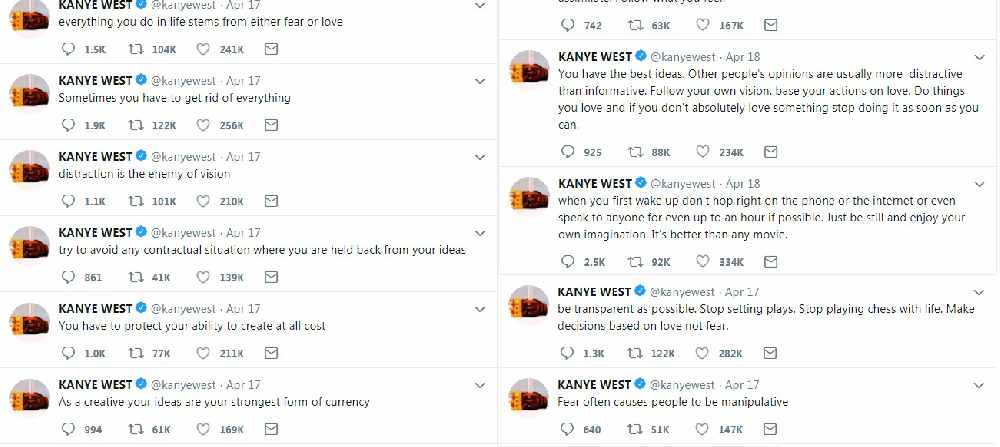 Drag Race alumni Robbie Turner tweeted she was lucky to be alive after her Uber was hit by a drunk driver, killing the driver. Turner claims to not remember the crash, after waking up in hospital with barely a scratch, but here's the thing, no one else seems to know about the crash. Uber can't confirm it, nor good the Police. Now everyone wants to know what the heck is actually going on, and is she lied, why!?!?!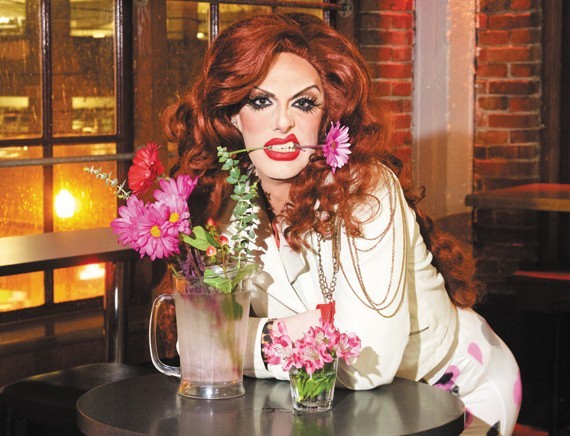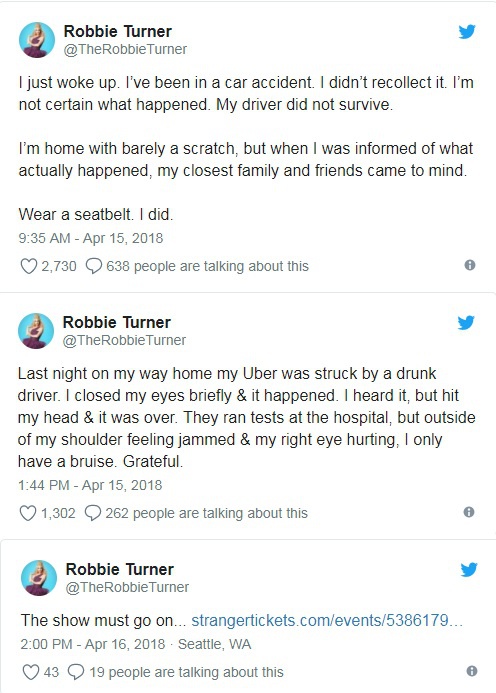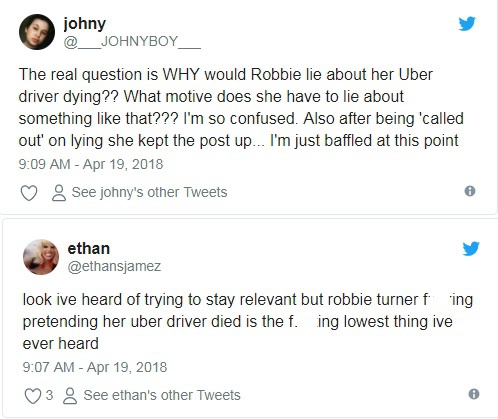 We have to start with some bad news. Avicii has passed away at the age of 28. A cause of death has not been announced. His health issues had stopped him from touring back in 2016 but he was still making music. He will be missed so it goes.
A previously unreleased recording of Prince's Nothing Compares 2 U has been released along with a video of Prince's rehersals with his band from back then. Prince originally gave the song to a band he assembled called The Family, but it wasn't a hit until Sinead O'Conor covered it. -
Lola Kirke stars in the movie Gemini, and when a review in the New Yorker focused more on how she looked in the film, than her performance, she wrote a letter to the editor and it's giving us life! She drags the reviewer for his outdated views, and says he missed the point of her preformance.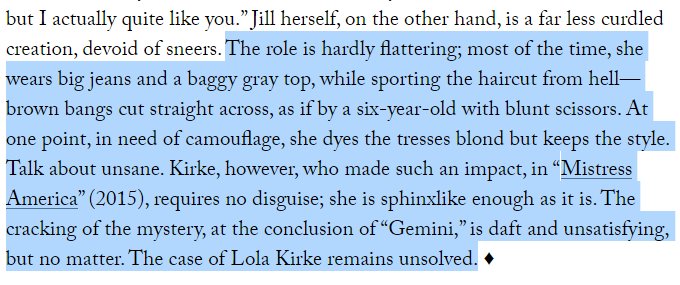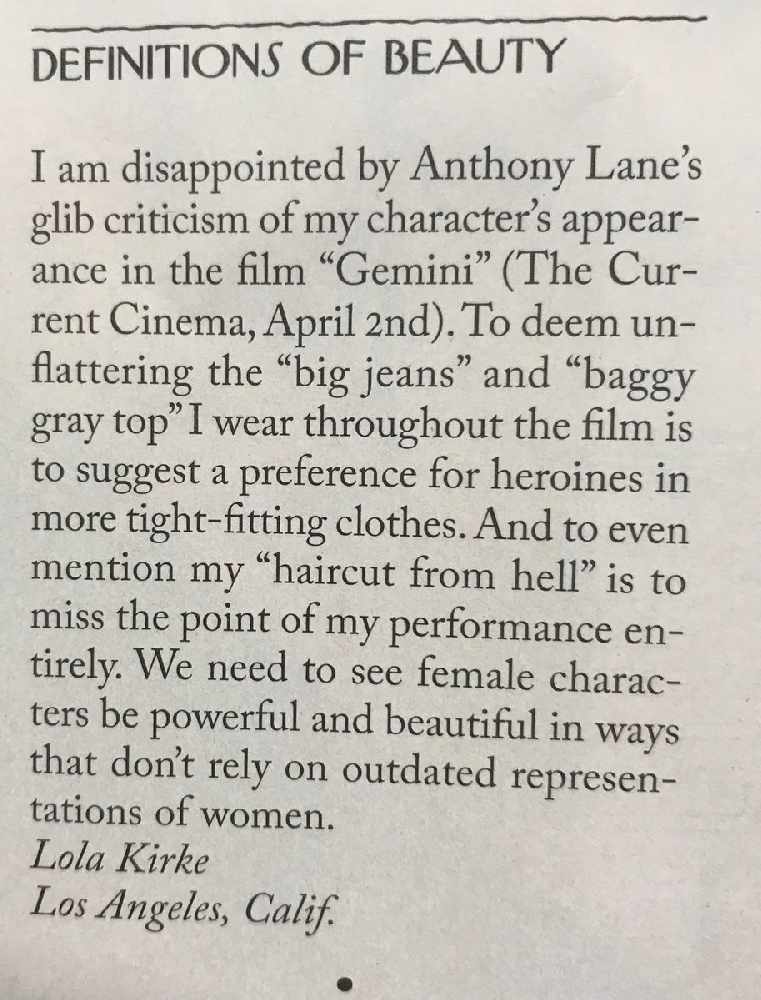 Ariana Grande's new single No Tears Left to Cry is here, and it came with a new music video!
TIME Magazine has released the six covers for its '100 Most Influential People' List of 2018. They feature Tiffany Hadish, Jennifer Lopez, Nicole Kidman, Roger Federer, #MeToo founder Tarana Burke, and business guru Satya Nadella.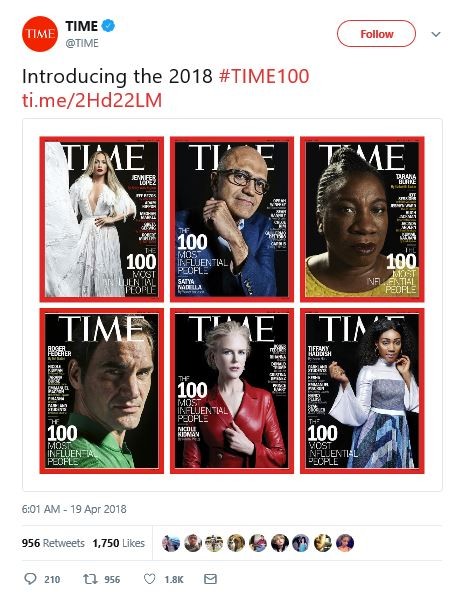 Zayn was spotted leaving ex Gigi Hadid's apartment in the same clothes he was wearing the night before when he arrived! He wouldn't comment on if this means they're back together or not.
"Any comments on getting back with Gigi?"

Zayn: "Nope." pic.twitter.com/SqpqvHH0DZ

— Why Is Ziam Real? (@WhyIsZiamReal) April 19, 2018