With all the allegations against R Kelly, he's finally being dropped by his publicist, lawyer and assistant. While they claim the allegations have nothing to do with them jumping ship, we have a hard time buying that one. Click here for a timeline of all the allegations made against Kelly.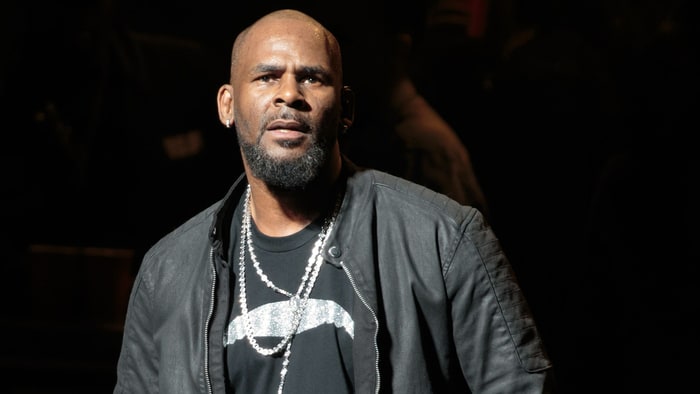 'Smallville' actress Alison Mack has been arrested for sex trafficking facing15 years to life if convicted. This all comes from her involvement with alleged cult NXIVM . She has pleaded not guilty to the charges and is out on bail. An actress who claims Mack tried to get her into the alleged cult, but lost interest when she found out how old she was is sharing her story. Click the pic to read it!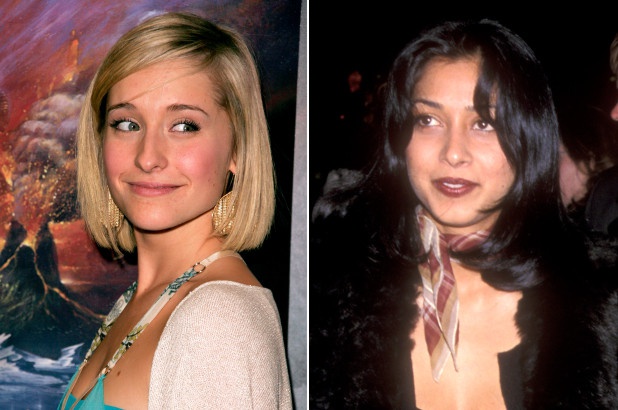 Sleuths have dug up old tweets from her trying to get Emma Watson and Kelly Clarkson involved! Thankfully it looks like neither were interested.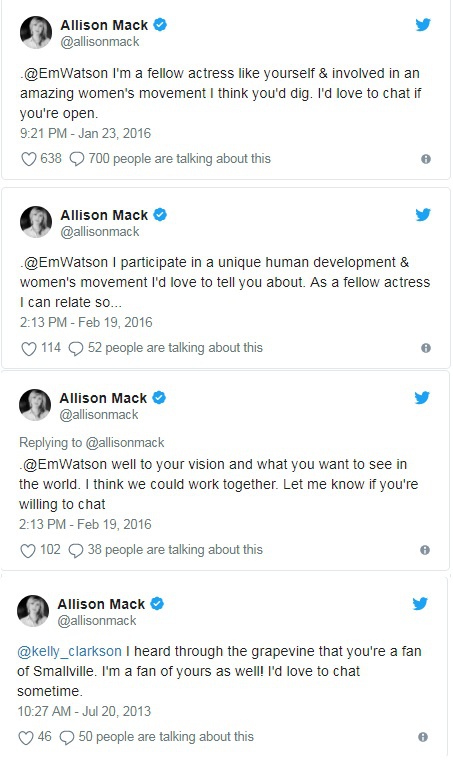 Sinead O'Connor says when she spoke to police about Prince's death she revealed he was a violent drug user for years. She claims he was using hard drugs back in the 90's when she spent time with him, and says he used to abuse his band members Wendy and Lisa. She claims Wendy was in the hospital for 6 weeks after Prince allegedly beat her up. O'Connor also says expect more women to come forward with the stories.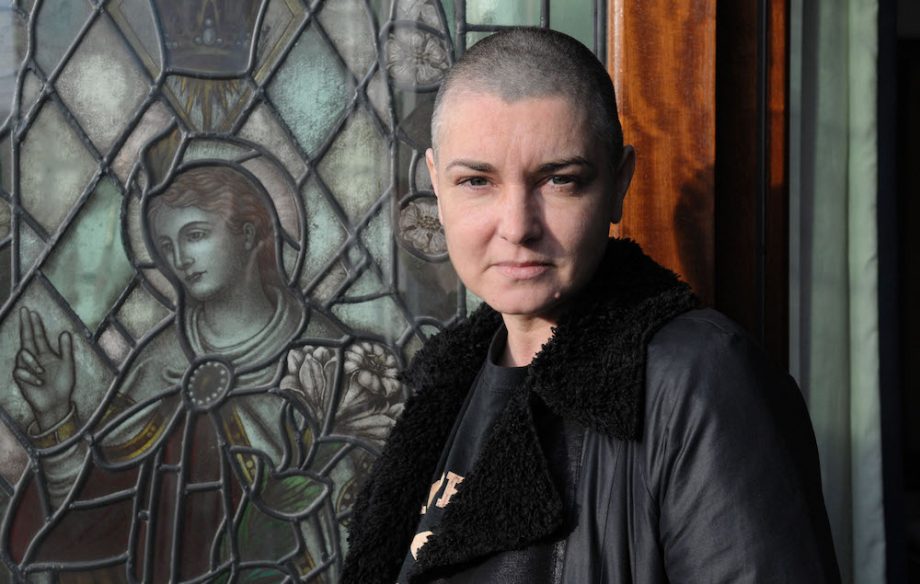 Prince's ex-wife isn't buying Sinead O'Connor's story. Mayte Garcia was married to Prince from 1996 to 2000 and says he was never violent with her, or anyone man or woman. She also says he never did hard drugs, and she only every saw him drunk once! Garcia also finds the timing of O'Connor's claims suspect since Prince isn't around to defend himself. To be fair he was an enigma, we shall see if anyone else comes forward with allegations against him.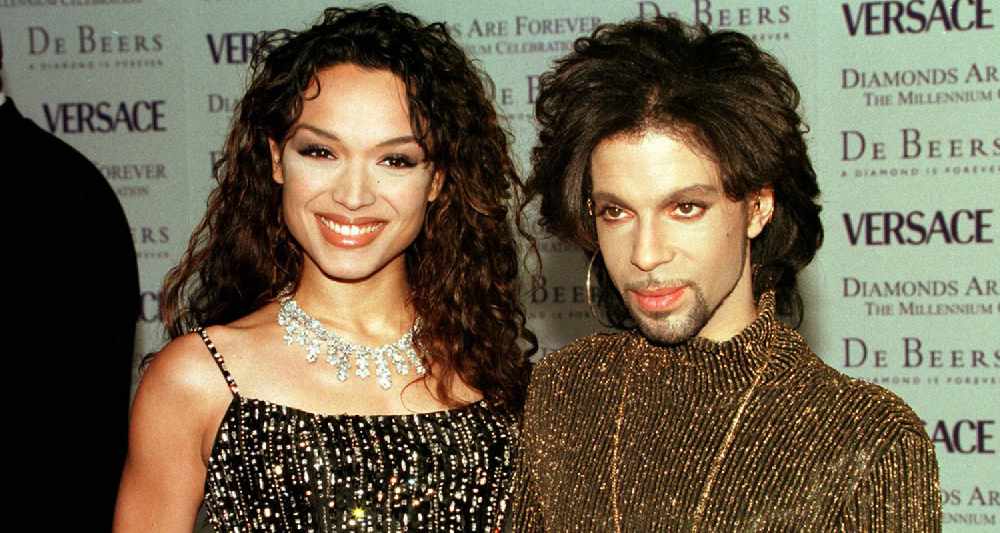 Lady Gaga is up to something! Producer Bloodpop was snapchatting her in the studio!
She's coming! Lady Gaga w/ BloodPop now 💕 pic.twitter.com/Q6zrjNeQr8

— Lady Gaga (@gagasyuyi) April 22, 2018
It's not clear if she's finishing up the A star is born soundtrack which is out this fall, or if she's making something new!
GAGA JUST POSTED THIS MUTED ON HER INSTA STORY. SHE'S COMING OMG. @boysnoize @bloodpop @ladygaga pic.twitter.com/wdKfQ9vnqB

— j a k e ♡ ariana grande (@jaakemeIIor) April 22, 2018
There is a rumour swirling that Gaga is hosting a writing camp to work on a new album. Canadian producer grimes is one of the rumoured collaborators since her songwriter friend was spotted with Gaga's dogs!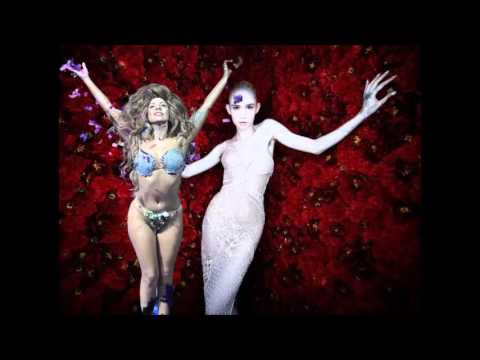 Avengers: Infinity War opens this week and the cast is doing a ton of press but one of the actors may need a lesson in how to treat people! A reporter from Collider tweeted that one of the male stars of the film treated him badly and was so unprofessional and mean that the studio apologized and wiped the video cards so no one would ever see what happened! The reporter didn't name names and quickly deleted the tweets replacing them with an apology for airing dirty laundry!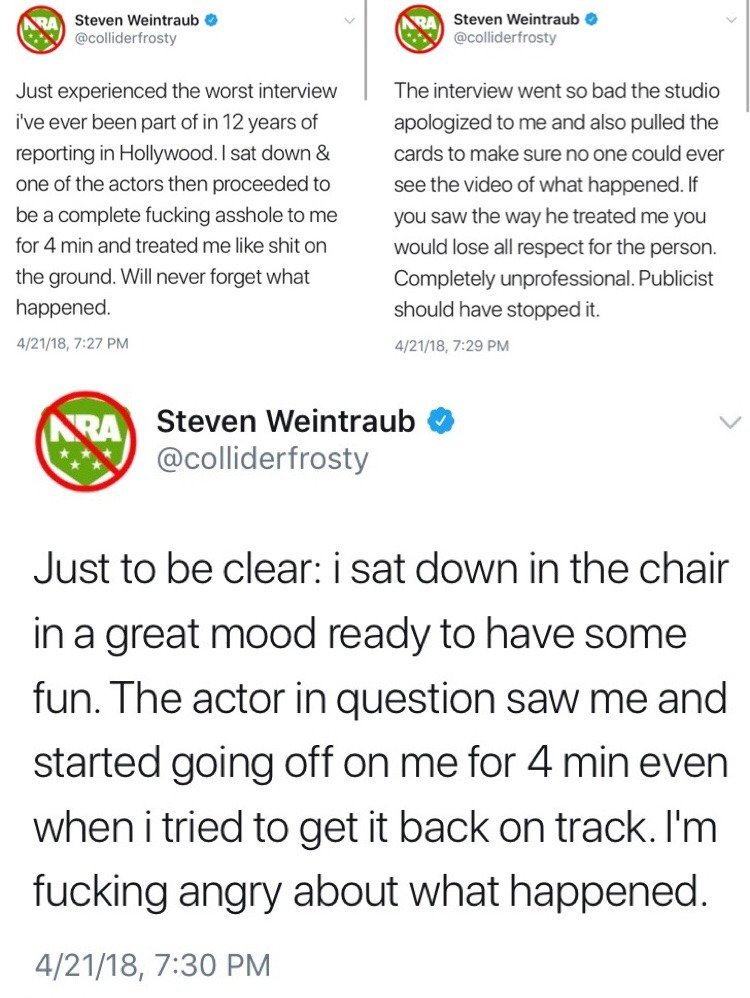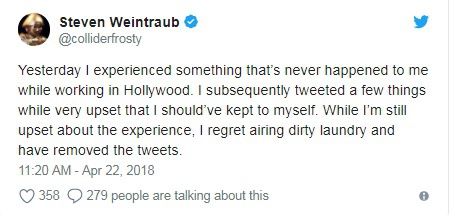 Back in his One Direction days Harry Styles slept on a mattress in the attic of Ben Winston, the man behind some of their best music videos. Winston is using that time to inspire a new show! A pilot has been ordered by CBS in the show a 30';s something couple with a young child has a pop star move in and upend their lives! Winston and his wife didn't mind having Styles stay with them because he was always bringing home A-listers! They even say they found a very famous blonde pop star naked in their kitchen one time, and while they don't say who, we're guessing it was Taylor Swift!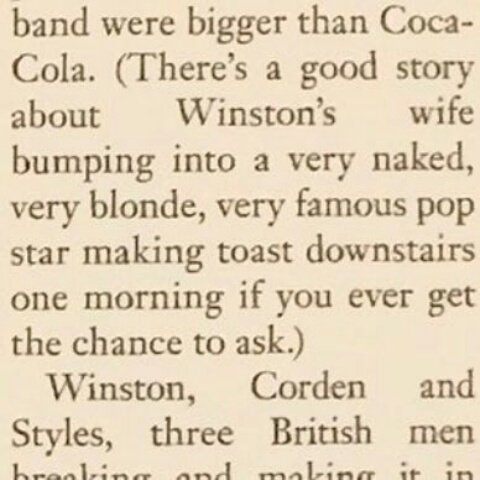 Kanye West has fired his lawyer and manager Scooter Braun. West tweeted he is unmanageable and wanted them to work for him full time, when both said no thanks he hired new people! He's also been tweeting to the tabloids! Telling TMZ's Harvey Levin to be his friend since he's going to be president one day, and telling People to watch how they speak his name!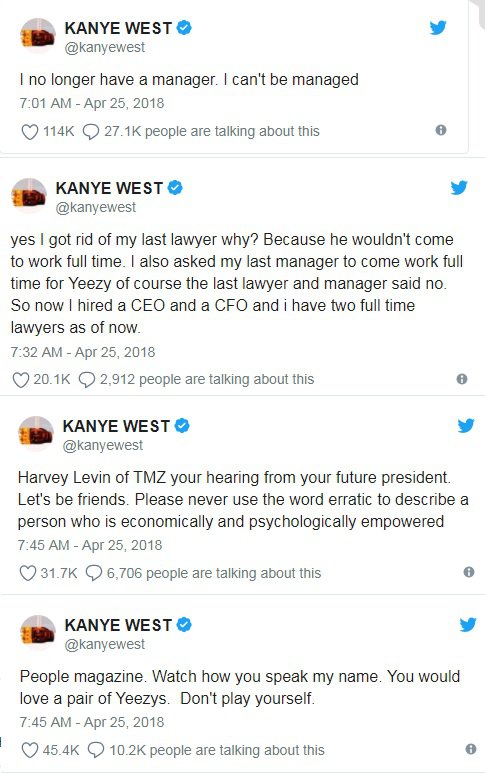 Kanye West tweeted out his love of Trump, shared a pic wearing a Make America Great Again hat and bragged it's signed by the Cheeto in Chief and it seemed like this caused him to lose over 9 million followers which would be a HUGE drop.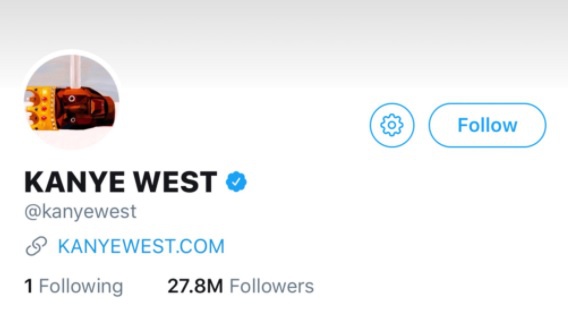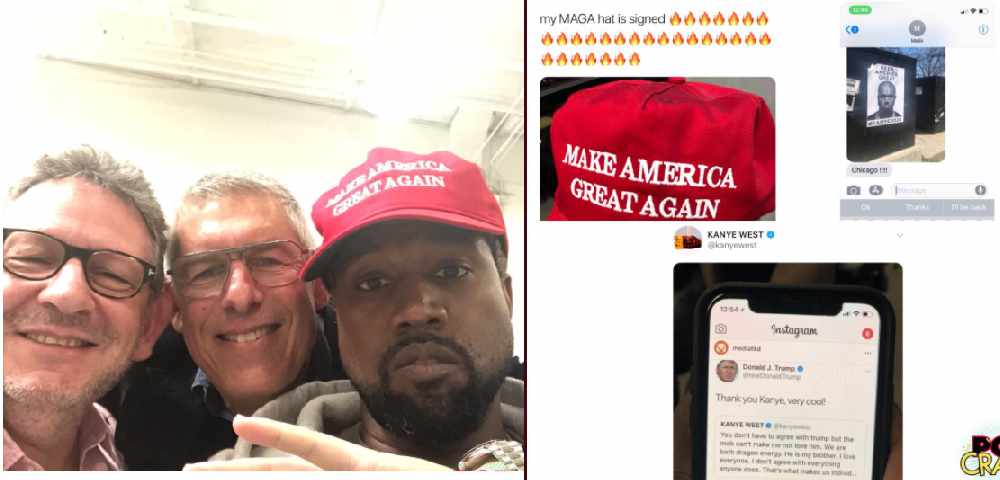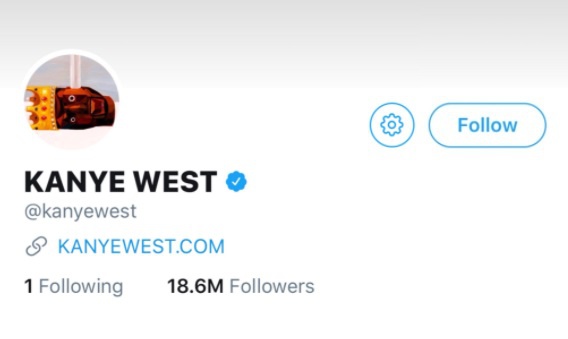 Twitter now says the discrepancy was actually caused by a glitch they're fixing. So while West didn't lose a ton of followers he is being roasted by a lot of celebrities, and people are worried he may be losing it again. John Legend tried to talk some sense into Kanye via text. He asked him to think about how his words have power, but Kanye didn't fall for his flattery and posted the whole conversation on Twitter. Legend expected it though adding he has a new single!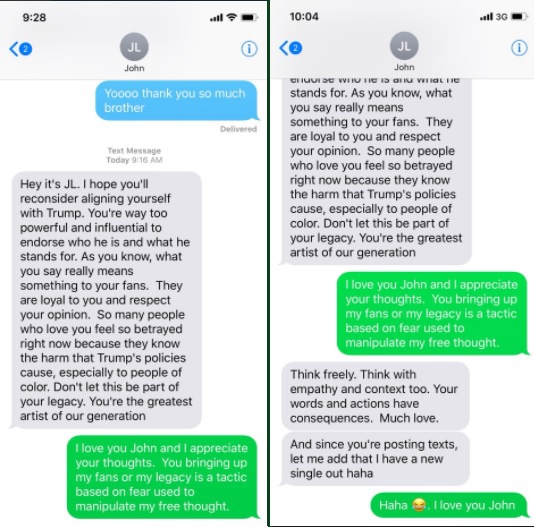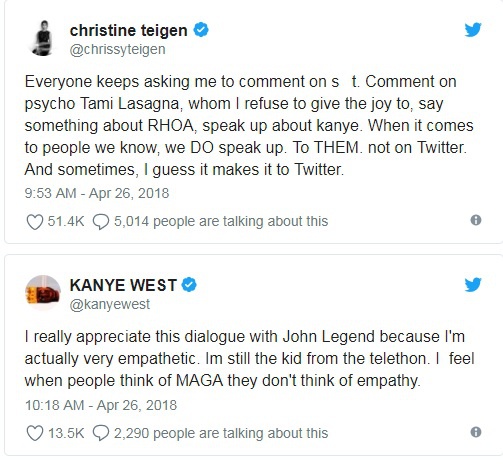 Word was Rihanna was focusing more on her business empire and acting over making music, but accord to a record exec she's been making not one new album, but two! According to this insider one album is full of chart friendly hits, the other is more experimental! They claim she may give us a double album, and the goal is to release it close to the release of Ocean's 8!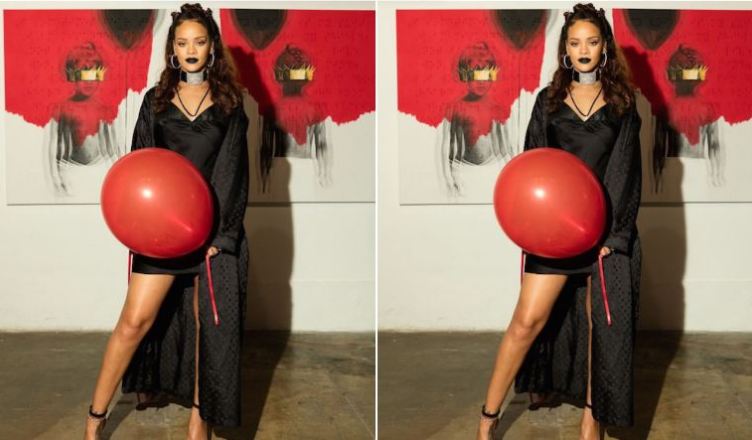 There was a rumour a popular TV show could be canceled, not because of low ratings, but because of the stars bad behaviour. Well it turns out the rumours were about Lethal Weapon's Clayne Crawford. He admitted to his bad behaviour on set, and apologized. One incident was a fight he had while directing and episode with costar Damon Wayans. The show has yet to be renewed and rumour is, if it does come back Crawford's character may be re-cast!
Garbage is touring this year, but you won't see them in Canada! The band apologized saying they're sorry their management couldn't make it work and they still love us!
Dear Canada
We have voiced our desire to come 2 our agent +management.Keep getting told we can't make it work .
We are as bummed out as you.

— Garbage (@garbage) April 23, 2018
Rumour was Lauren Cohan was done with The Walking Dead, but straight from her own mouth she says she will be back for season 9!
JUST IN: Lauren Cohan says she's returning to #TheWalkingDead for season 9!https://t.co/1mTirQelfP #TWD pic.twitter.com/eF84QB2pZj

— Entertainment Weekly (@EW) April 25, 2018
While Bill Cosby has been found guilty on all 3 counts of aggravated indecent assault and could face up to 30 years in prison! Some of the other men of #MeToo are ready for their comebacks. Disgraced CBS anchor Charlie Rose is set to host a show where he interviews the other men who were exposed by the MeToo movement. Louis CK and Matt Lauer are expected to be interviewed on this vomit inducing show. We are hearing about this because they pitched it to journalist Tina Brown who of course passed. Who is giving the greenlight to this show? Rumour was Netflix, but they are denying it!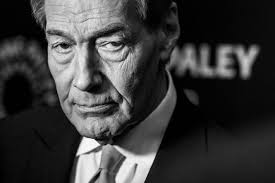 The American public got their first chance to vote on American Idol, and of course they failed to endorse queer contestants of colour Ada Vox and Jurnee much to the shock of the judges! A fact the judges kept bringing up as the contestants sang for their lives.
Shawn Mendes announces his next album's release date finally! He's calling it Shawn Mendes: The Album and it drops May 25th! You can preorder it now!
#ShawnMendesTheAlbum out May 25th! Preorder now x https://t.co/C3oXJ4AOKF pic.twitter.com/5gyfew0t7e

— Shawn Mendes (@ShawnMendes) April 26, 2018
THIS IS NOT A DRILL. ABBA has recorded new music! Yes all four legends were back together in the studio making their magic again! Word is they recorded two tracks! The bad news? We have to wait till December to hear them! Sadly they will not be touring, but an ABBA avatar tour is planned! Will that be holograms? Or stand ins? We aren't sure but we will take what we get!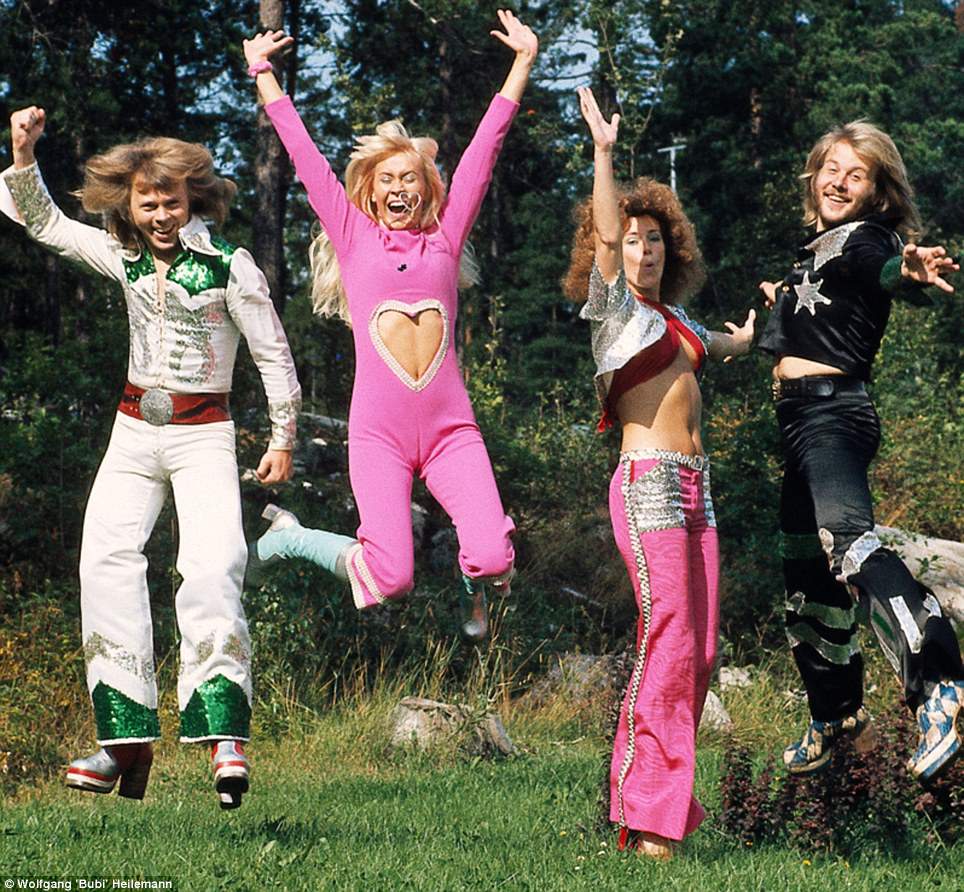 RuPaul's Drag Race season 2 winner Tyra Sanchez was banned from the upcoming DragCon after threatening two other queens Phi Phi O'Hara and Tatiana. Sannchez has a history of being extra and shady, but she took it to the next level posting an ominous warning to fans not to go to DragCon and putting a countdown on her website saying B.O.O.M. Fans were so concerned they alerted the F.B.I!