Tom Brokaw has been accused of sexual harassment by two women. Both say he acted inappropriately with them back in the 90's when they worked with him. The news anchor is denying the allegations and more than 60 woman who have worked with him have signed a letter supporting him. They all seem to forget that just because a man treated you with respect doesn't mean he's treated every woman with respect. New reports are claiming the women were pressured to sign the letter. Click the pic to read the letter.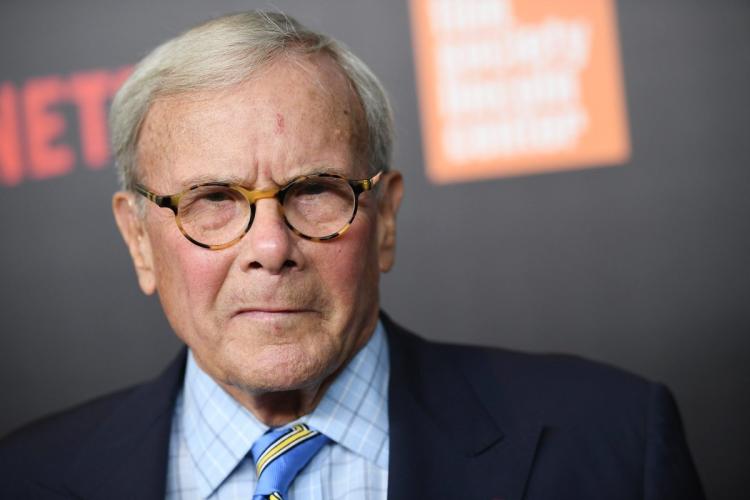 Gigi Hadid had a fan meet and greet that was crashed by anti-fur protestors and the supermodel is responding saying she gets what they were going for, but they did it all wrong, since they scared everyone there. She also adds while she has worn fur in the past, she now refuses to wear real fur at work or at home.
In other Gigi news it looks like she and Zayn are back together they were spotted making out in NYC over the weekend. Almost making us miss the fact Zayn is rocking a shaved and tattooed head these days!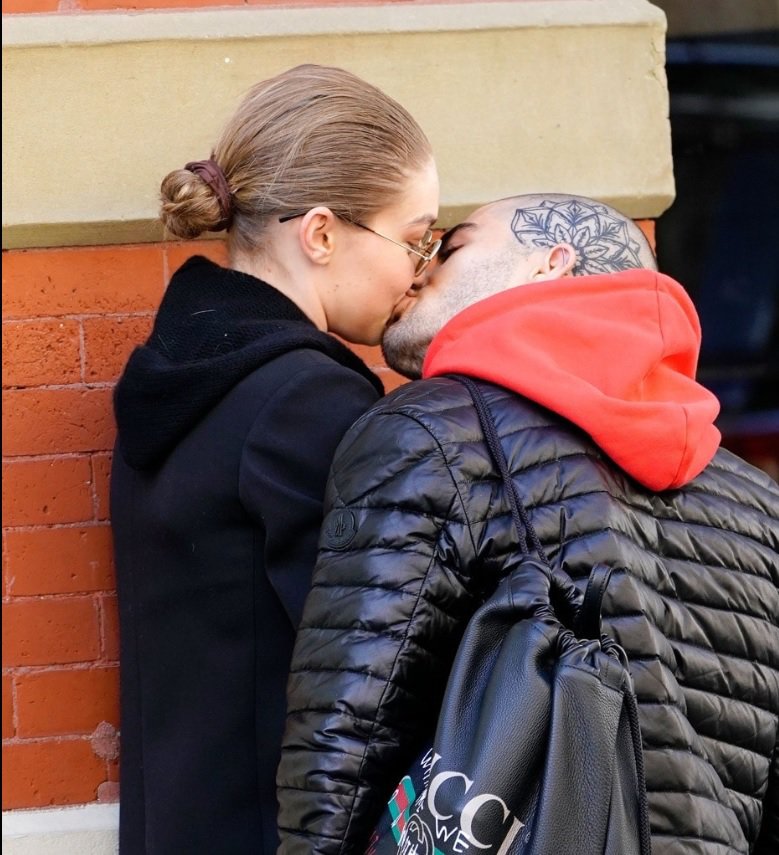 The women of colour of Time's Up want to #MuteRKelly! They are calling for investigations into the allegations being made against him, and they want his label, ITunes and everyone else making money off his music to drop him!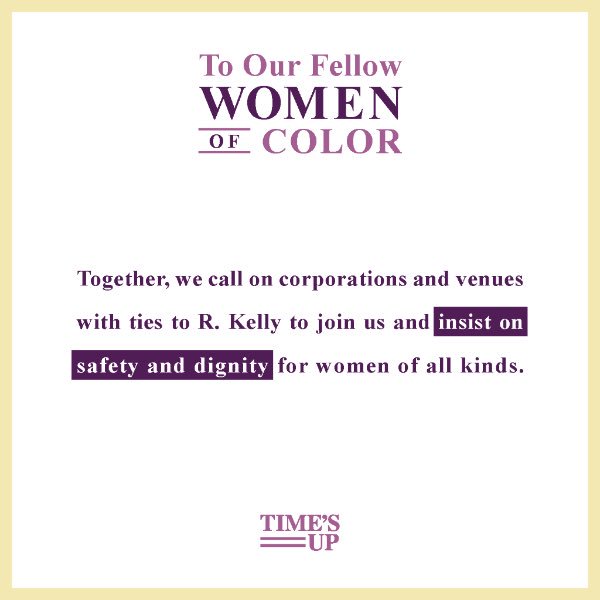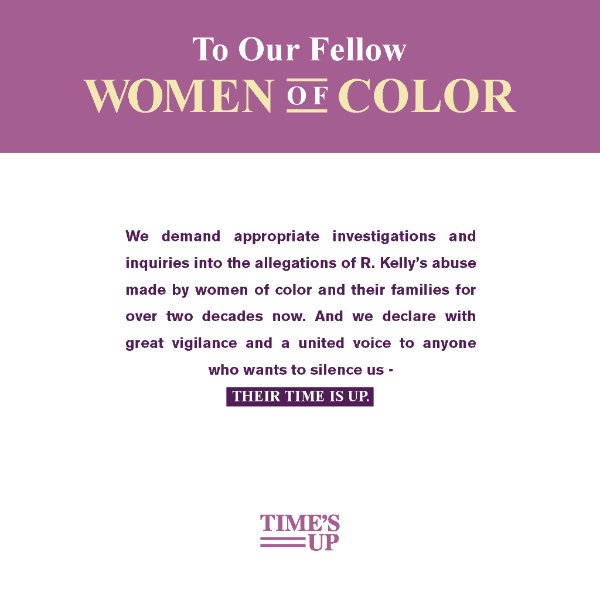 R. Kelly has responded to the allegations denying everything and saying these claims have left him infuriated and heartbroken. He also says all the women in his life are consenting adults with him of their own free will. Click the pic to read his response.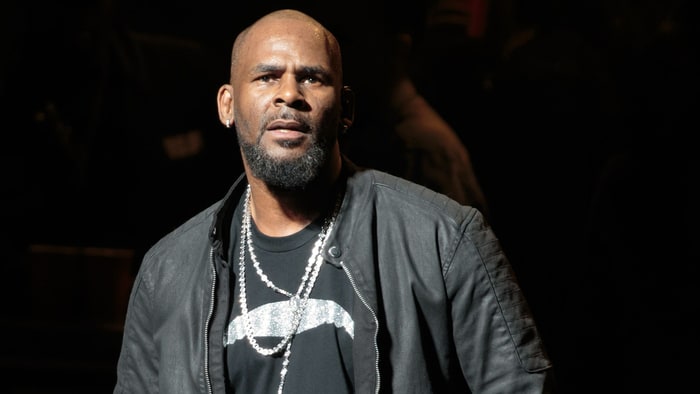 Glee star Lea Michele is engaged! And the ring is insane! Her fiancé is the president of AYR and designed the gorgeous ring himself! Congrats to the happy couple!
Kanye West is posting more texts from his friends! It started with Erykah Badu teaching him some history.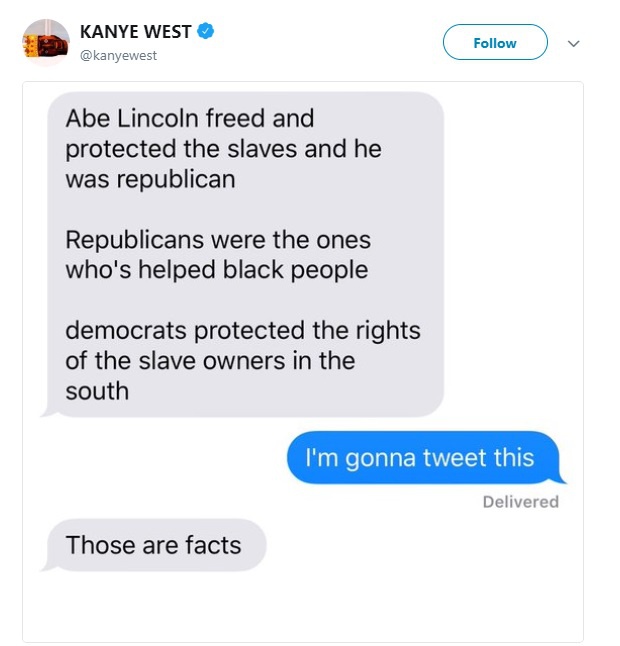 Then John Legend and Charlemagne trying to teach him some more history and reminding him to do his own fact checking before posting! West also dropped a new song with TI called Ye vs the People which is basically just the two debating Kanye's political views.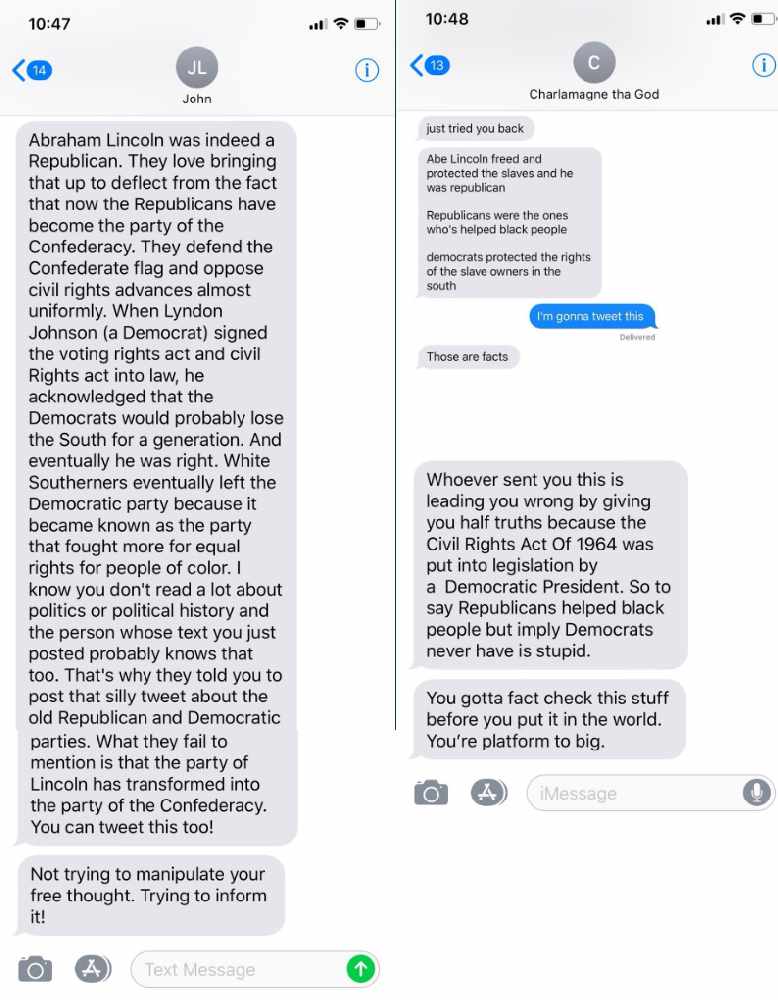 Ashley Judd has filed a lawsuit against Harvey Weinstein for sabotaging her career! She's gone forward with suing him after Peter Jackson said he wanted to cast her in his Lord of the Rings movies in 1998, but didn't after Weinstein said she was a nightmare to work with. Judd says if she wins, she will donate the money to charity.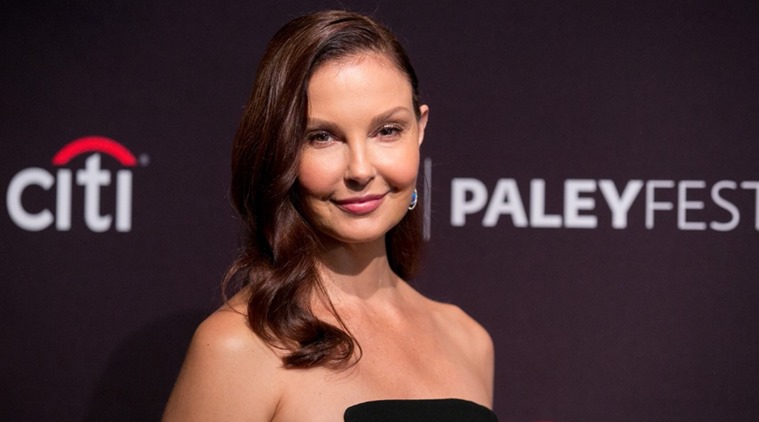 Miley is not sorry anymore about that controversial nude photo she took with Vanity Fair 10 years ago!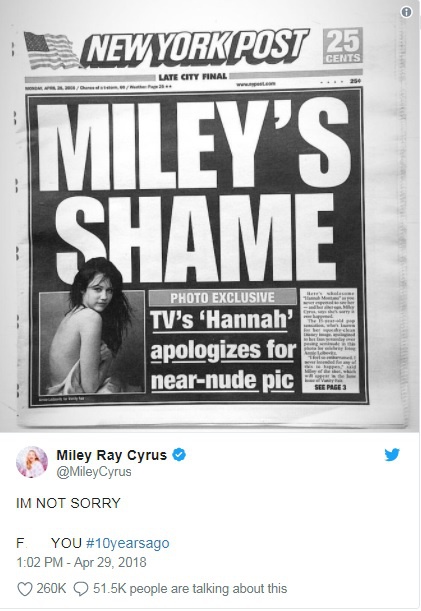 People freaked out when the photos of the underage Cyrus hit, with many thinking she was being exploited and in the end she felt pressured to apologize and now she's taking it back!
The trailer is here for Ant-Man and The Wasp which hits theaters July 6th!
We also got a teaser for the second season of 13 Reasons why which hit's Netflix on May 18th!
Kanye West has been drumming up controversy! He said this week he blames the Taylor Swift situation for getting him kicked off of radio. He revealed he became addicted to pain killers after having liposuction surgery, which really geared up on his Pablo tour and played a part in his break down and then he went full crazy and called black slavery in the US a choice on TMZ! According to West since it went on for 400 years it must have been a choice, thankfully a TMZ employee put him in his place over that one. The backlash against West is heating up and will likely get hotter.
Kanye is trying to clear up his statement saying he meant that slaves were mentally imprisoned and that they cut out their tongues to stop them from communicating and he will not be silenced since he keeps being attacked for his forward thinking!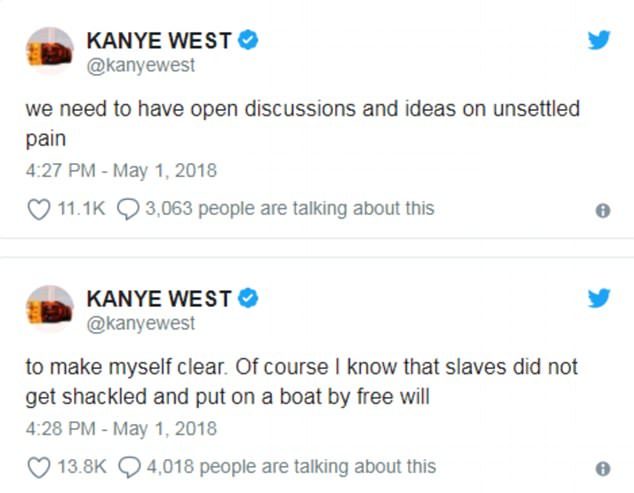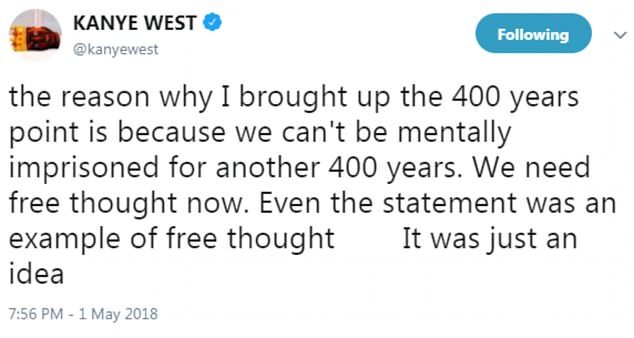 It's here! The new Christina Aguilera song Accelerate featuring Ty Dolla Sign and 2 Chains has arrived with a super sexy music video.
Sadly it's getting panned by critics. Along with this long awaited new song, she also revealed the track list and cover art for her new album. It's called Liberation and drops June 15th. Sadly we don't see Pink mentioned in the track list, but there are whispers that accelerate is not the real single, and that song will be a duet with a big name they're keeping to themselves which still gives us some hope!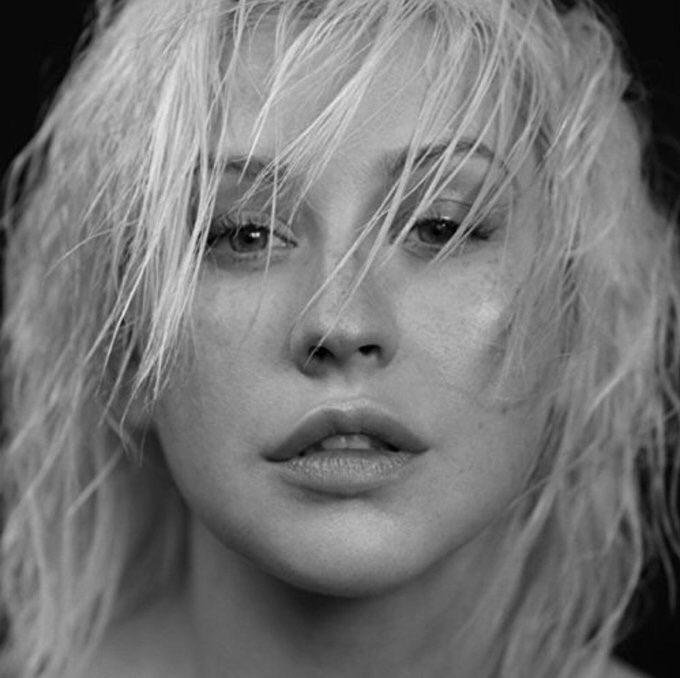 This is the Liberation track listing. Release date is set for June 15.
1. Liberation
2. Searching For Maria
3. Maria
4. Sick Of Sittin'
5. Dreamers
6. Fall In Line ft. Demi Lovato
7. Right Moves ft. Keida & Shenseea
8. Like I Do
9. Deserve
10. Twice
1. I Don't Need It Anymore [Interlide]
12. Accelerate ft. Ty Dolla $ign & 2 Chainz
13. Pipe
14. Masochist 1
5. Unless It's With You
We realty are spoiled for new music today! Shawn Mendes dropped his team up with Kahlid called Youth!
Two Canadian treasures have teamed up! Celine Dion's new song and music video for Ashes is here! It's the love theme for Deadpool 2 and of course the antihero is in the video and it's worth a watch!
The countdown is on to the royal wedding, but will it actually happen? An old rumour has popped back up that Megan Markle was actually married twice! The story goes she was briefly married to a secret man and had the marriage annulled! On top of that, her brother has shared an open letter to Prince Harry telling him it's not too late to cancel the wedding. He says his sister is a phony and has ruined their father financially and emotionally. He also says she hasn't invited any of her family to the wedding including her father. The whole thing is messy. The Palace has now made an official announcement that his father will in fact be walking her down the aisle and is of course invited.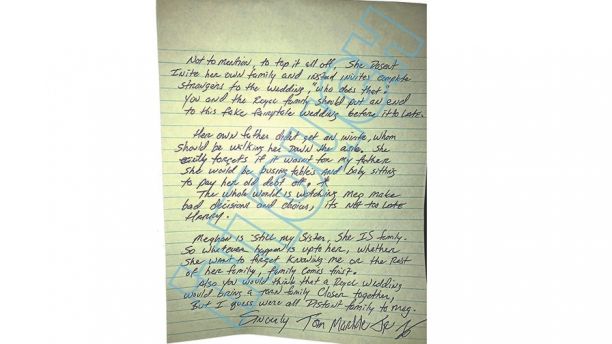 Kanye West is making a lot of people angry with his nonsense, but he does still have some friends standing by him. The Game and John Legend are still team Yeezy even if they don't agree with the stuff he's been spouting, and one more celebrity is standing by west….Justin Bieber! He shared on social media that it's our job to love not to always agree, adding love you Kanye!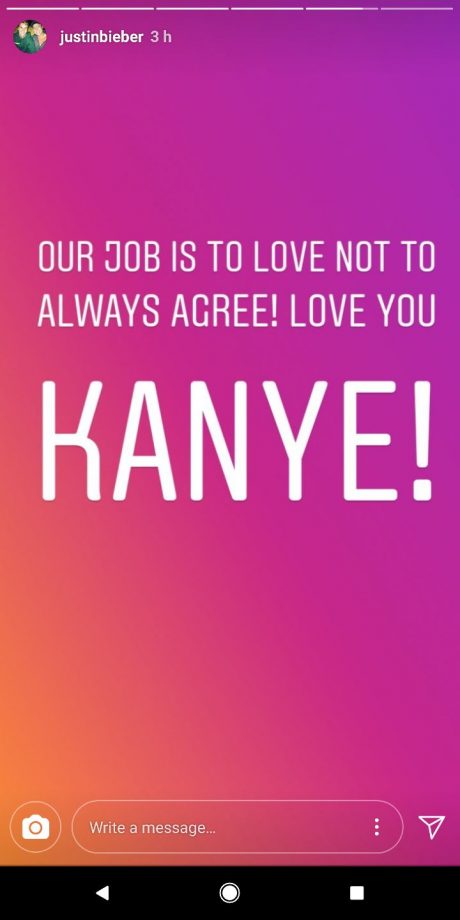 Gigi Hadid is on the cover of Vogue Italia looking…very different and kind of like she's in black face.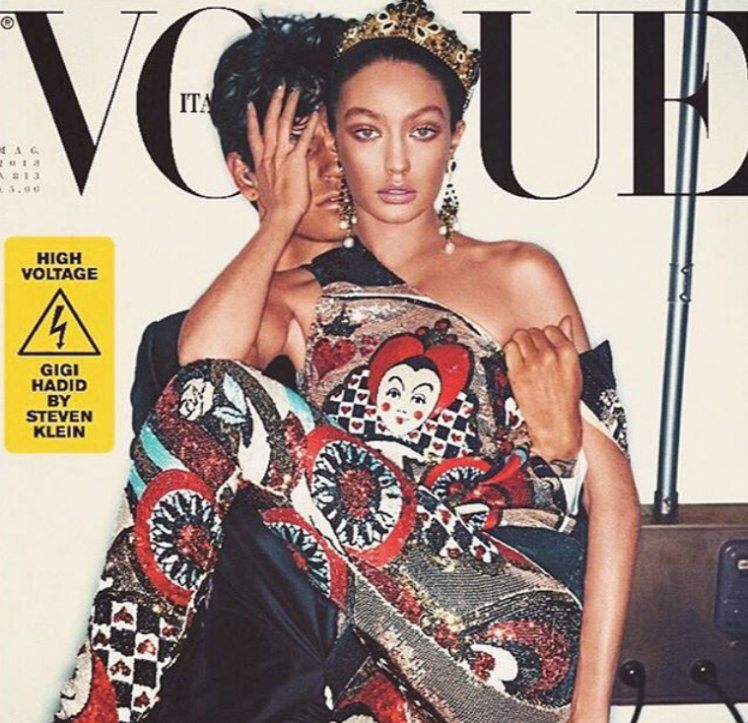 She's had to post an explanation saying she didn't have a say in the creative direction of the shoot. She says she would have done things differently if it was up to her.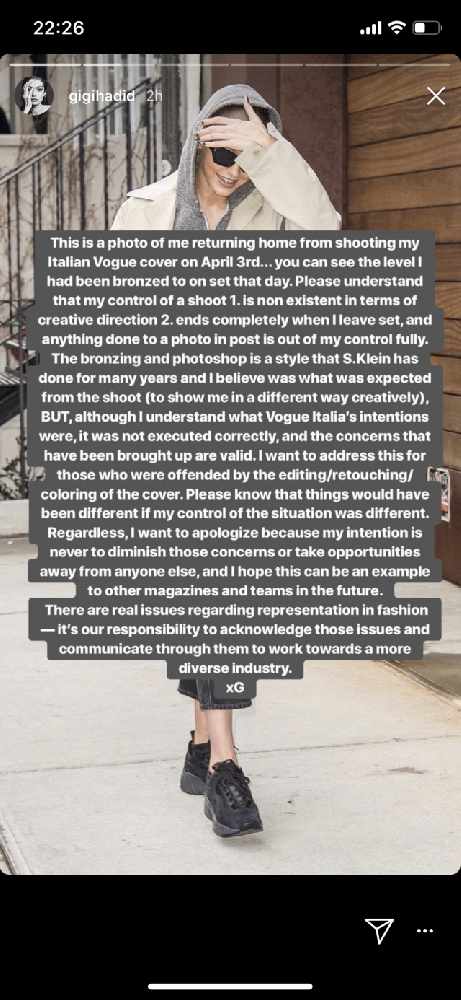 Camille Cosby is still standing by husband Bill Cosby after his conviction. She released a blistering statement calling his conviction "mob justice" and comparing it to the 1955 murder of Emmett Till! She of course thinks his conviction should be overturned since all of his accusers are liars. This lady needs a wake up call. Click the pic to read the statement.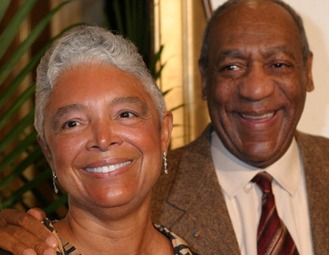 Drake is having a rough week! Rihanna dissed him hard and now the NBA is warning him that if he doesn't watch his mouth he's going to get banned! Drake called the Cav's Kendrick Perkins a mean thing as he walked to the locker room, which turned into a heated conversation. The NBA says if Drake doesn't watch his mouth, he'll be watching the Raptors lose from home!
Drake and Kendrick Perkins exchanging words 🤔

(via @KGarea21) pic.twitter.com/6cbRIlJq3g

— Bleacher Report (@BleacherReport) May 2, 2018