Canadian music has lost a great song maker. Love Inc's Brad Daymond has passed away at the age of 48. He co-wrote hits You're a Superstar and Broken Bones and went on to work with huge stars like Brittney Christina and more. He will be missed so it goes. Blade Runner actress Sean Young says she didn't steal those laptops. She just thought they were hers! She was directing a movie, got fired and says she just returned to their offices to get her things. She mistakenly took the wrong laptops and says she's trying to give them back but instead the production team are slandering her to the press and threatening her!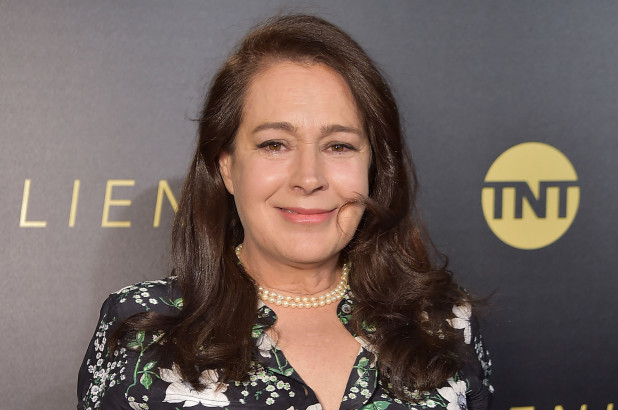 More of James Gunn's dirty laundry is being dug up by alt right nut jobs. This time it's pics of Gunn dressed as a priest at a To Catch a Predator party surrounded by girls dressed like children. What other skeletons does he have in his closet for them to find?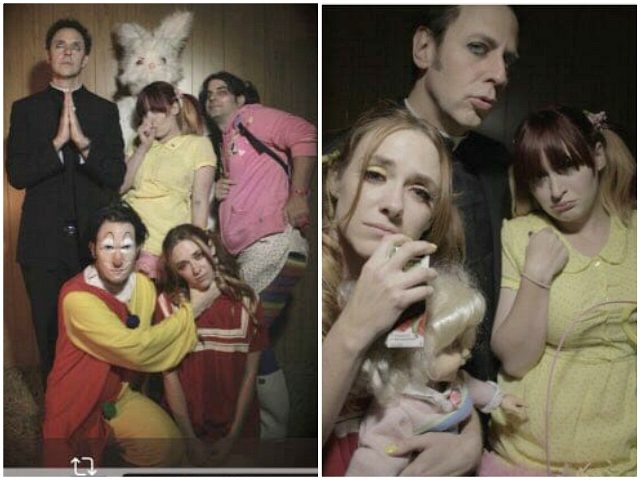 Bill Murray may be in some hot water after fighting with Carly Simon's brother on Martha's Vineyard! Simon says he was at a restaurant trying to take pictures of the band performing. Murray was there eating and thought Simon was taking pictures of him, so he grabbed Simon shoved him and threatened to toss his out of the restaurant. There was some "don't you know who I think I am"ing before it was broken up. Simon got back to work and Murray dumped a glass of water over him and his camera gear. That's when Simon called the cops. Azealia Banks is spilling the tea on Elon Musk and Grimes! She claims she's been waiting at Elon Musk's house for days for Grimes to work on a collaboration and has no idea when the Canadian producer is going to show up! She also says that Musk tweets on acid, and that the couple lured her to his home for something other than music!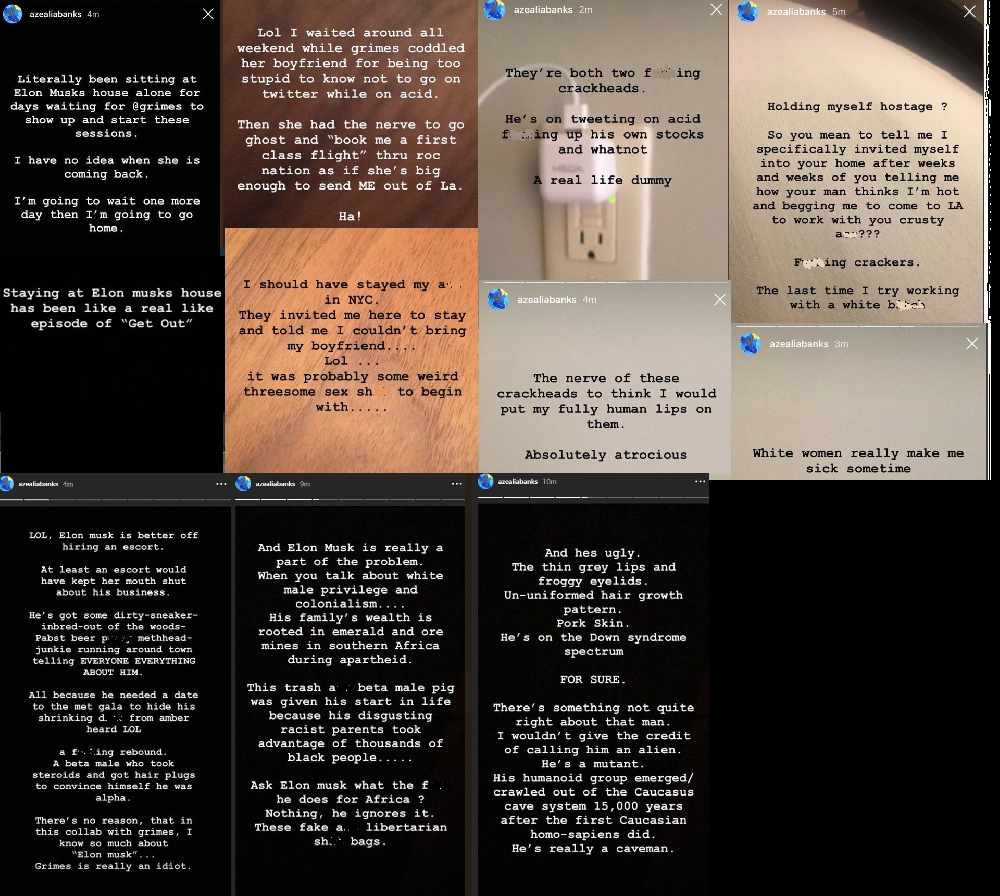 Now Musk is having his people tell us, he does not know Banks, has never met her or communicated with her in any way. Grimes has been teasing their collaboration for a while, so who knows what's really true!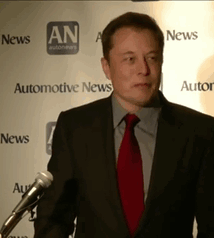 Snooki and Nico Tortorella are teaming up to host the US version of Just Tattoo of Us! The show puts relationships to the ultimate test by asking friends, family and couples to designs tattoos for each other that are not revealed until they've been inked! The UK version is a huge hit and has resulted in some crazy tattoos. This video is not safe for work!Things are not going great for Nicki Minaj. Her new album Queen is not expected to sell as well as she'd want, and it's getting brutal reviews. Now Minaj is having a very public messy fight on Twitter with her ex! It all started when she spilled the tea about him.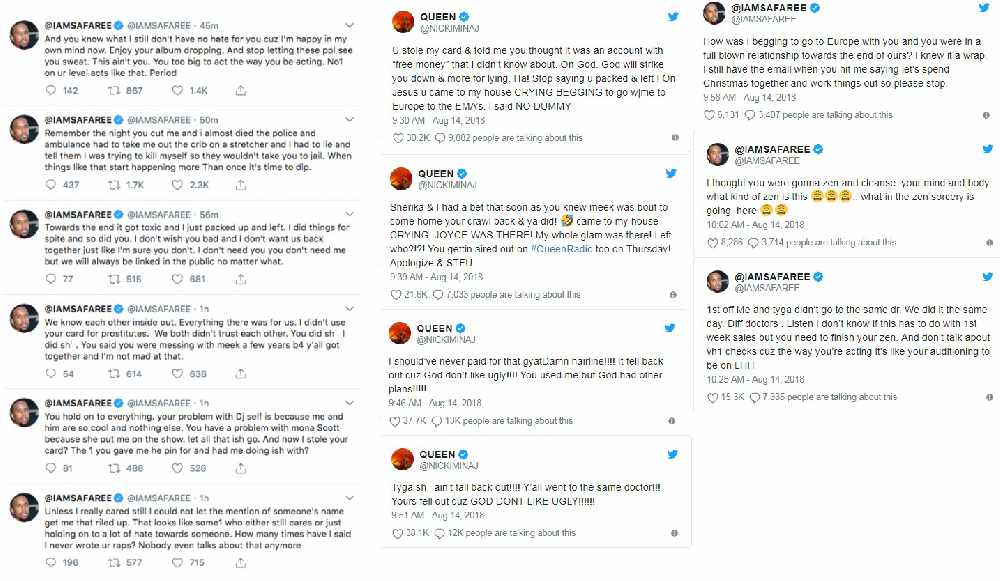 Girl you should focus more on your rhymes than your drama!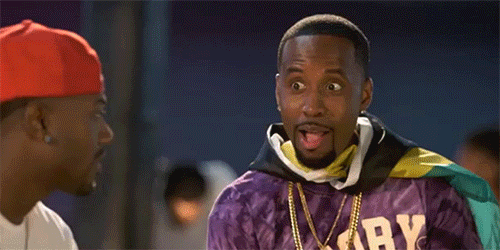 Sam Smith was caught on camera by Adam Lambert saying he's not a fan of Michael Jackson and the internet is now coming for him!
Adam Lambert accidentally posts a video of Sam Smith saying:

'I don't like Michael Jackson, but this is a good song' pic.twitter.com/Rhw1lnA5O0

— Music News Facts (@musicnewsfact) August 10, 2018
Lambert tried to delete the video, but the internet never forgets. The tweets are vicious.
Adam Lambert accidentally posts a video of Sam Smith saying:

'I don't like Michael Jackson, but this is a good song' pic.twitter.com/Rhw1lnA5O0

— Music News Facts (@musicnewsfact) August 10, 2018
Sam Smith: "I don't like Michael Jackson, but this is a good song."

Me: *Trying to figure out who Sam Smith is.*#MichaelJackson #SamSmith #WhoAreYou pic.twitter.com/KJHeeUnm0Z

— The Grease Papa Himself | Snorlax The GOD (@TheBiggerJohn) August 13, 2018
Nicki Minaj and Cardi B are still feuding! Minaj was doing some promo for new album Queen when she talked about people in the biz being paid to play songs and have certain opinions, and of course the Barbz think she's talking about Cardi B.
Nicki Minaj speaks on Payola in the music industry where radio hosts are paid to play songs and/or speak bad about specific artists.
pic.twitter.com/LmrudZ3xVW

— Muse Buff (@MuseBuff) August 14, 2018
They dug up an old video of Cardi talking about paying fees to get her song on the radio as proof and Cardi is having none of it!
For those doubting Nicki's words Cardi B had previously admitted to using payola to get her old songs played on radio.
pic.twitter.com/pIB7cmXEmX

— Muse Buff (@MuseBuff) August 14, 2018
She clapped back saying you can't buy the general public, you can't buy a number one and she's not letting anyone discredit her!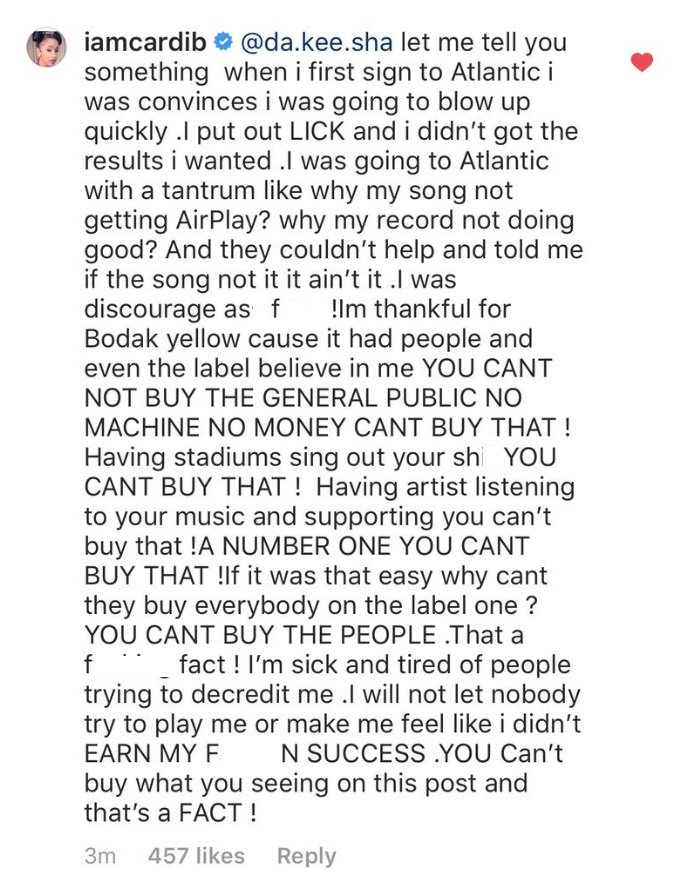 Here's another reason to book your Vegas trip! Aerosmith are celebrating their 50th anniversary with Las Vegas residency! The "Deuces Are Wild" show will kick off April 6, 2019 at the Park Theater at MGM Grand with 18 shows during the months of April, June and July.
.@aerosmith announces they're going to have a residency in Las Vegas! #AerosmithTODAY pic.twitter.com/R9tyI27bFW

— TODAY (@TODAYshow) August 15, 2018
Taylor Swift discussed her sexual assault trial for the first time in public at her concert in Tampa. She thanks everyone for believing her and says she's sorry for everyone who wasn't believed adding we still have so much farther to go.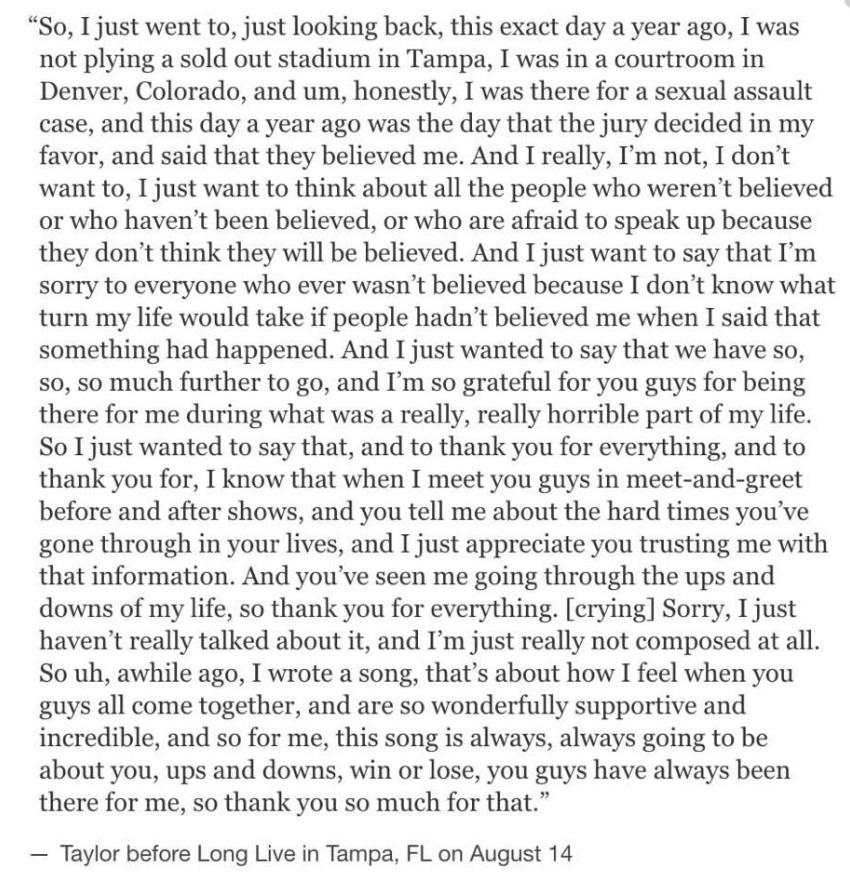 Lindsay Lohan really wants to play Ariel in the Little Mermaid and her dram Ursula in Meryl Streep! Lohan is campaigning on social media to make this happen!
Please let this be true! Amanda Bynes is planning her comeback! She's back on track and is graduating from fashion school this year. Word is she wants to launch a fashion line next year, and is booking TV roles!
Amanda Bynes is booked and busy and coming back to TV in 2019 y'all (looking healthy and happy I might add!) pic.twitter.com/B0KH8qXRlM

— Sam Herbst (@mrsamherbst) August 9, 2018
As the feud heats up again between Cardi B and Nicki Minaj this news may stir up some drama! Cardi B will open the MTV Video Music Awards!
🚨 WANNA PARTY WITH CARDI??? 🚨@iamcardib will open the 2018 @VMAs. You don't wanna miss this. August 20th at 9p on MTV 🎉 #VMAs pic.twitter.com/KlE3Jbu5Tv

— MTV (@MTV) August 15, 2018
Minaj is also performing at the show. MTV needs to keep these two apart since Cardi has said she's ready to drop her baby and fight anyone who comes for her!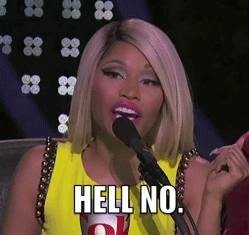 In other Nicki news she was selling her new album for just 5 dollars with a Queen poster and free Tidal Membership. She also gave it away for free for a while on Tidal which won't count with the charts but will count toward certifying the album Gold. Some are accusing Nicki of trying to boost her album by adding her song Fefe on as a bonus track to increase streaming numbers. Maybe she should stop coming for Cardi when she's up to some tricks too?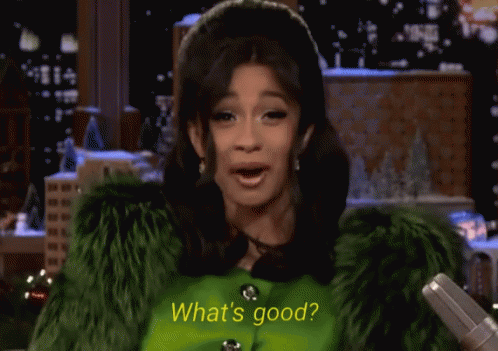 Can Johnny Depp just stop? He's now claiming his ex-wife Amber heard left a poo in their bed following an intense argument after he was late to her birthday party. That's right he says she revenge pooped in their bed! Heard claimed it was left by their dog, but Depp says a housekeeper who cleaned it up felt it was too big to be from the dog and he adds he has strong photographic evidence that connects Heard to the poop. If the things Heard alleges Depp did to her are true, he likely deserves more than a turd in his bed.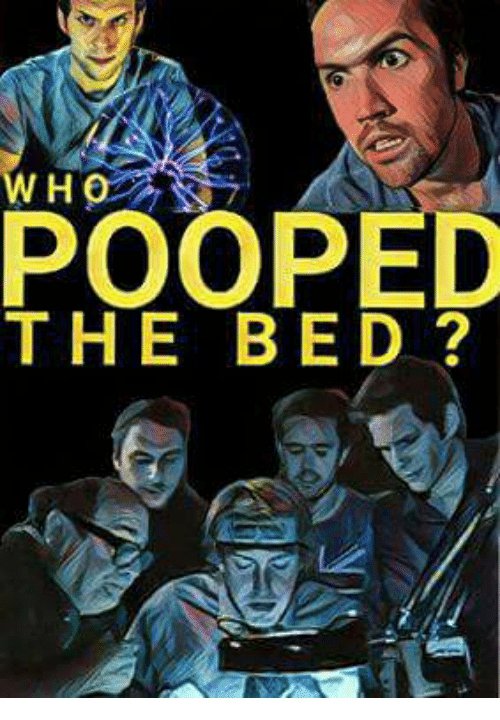 Halsey is a bit upset after revealing she's been rocking wigs for a year growing out her natural curls, and now that she's showing off her natural hair people think it looks like the wig!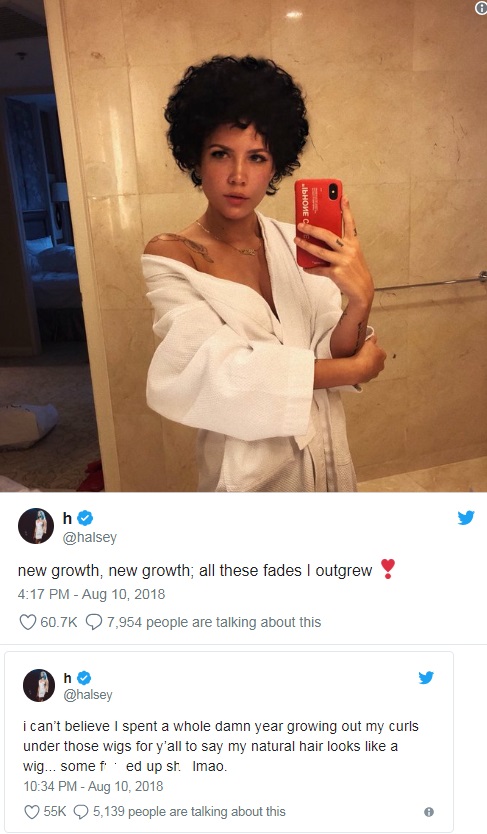 Ariana Grande finally did Carpool Karaoke with James Corden!!!
Fox news done goofed! They mistook Patti Labelle for Aretha Franklin! While trying to pay homage to the late Queen of Soul they used an image of Labelle performing in the background. Of course people noticed the mistake and called them out for it.
Umm, is that Patti LaBelle in the corner? pic.twitter.com/PmUPpgc0zb

— Philip Lewis (@Phil_Lewis_) August 16, 2018
Fox has apologized claiming they meant to honour Franklin with an image of her performing with Labelle but Franklin got cut on the screen. The one problem with that is, at the concert in question Franklin and Labelle were never one stage together, nor is Franklin in the full image. Sounds like some fake news to us. This looks like the photo of Labelle they used.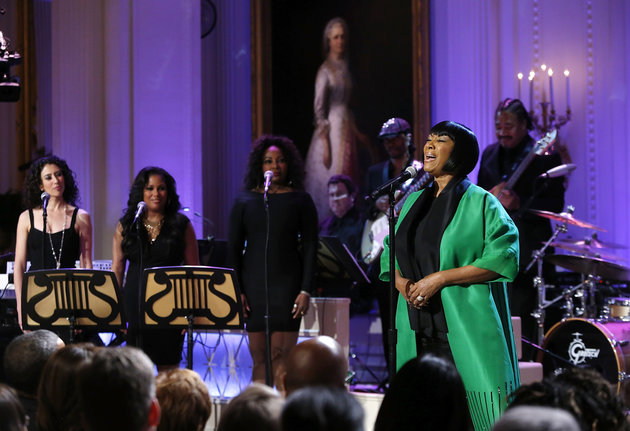 Janet Jackson is back with the reggaeton single "Made For Now" with Daddy Yankee! The music video is fun and full of colour!
Did the Russo Bros accidently reveal the title of Avengers 4? They posted then deleted pic with the caption A4 title reveal. No one is sure if they were hacked, or if they're trolling us! Of course if you want to see it the internet never forgets but it may be a spoiler!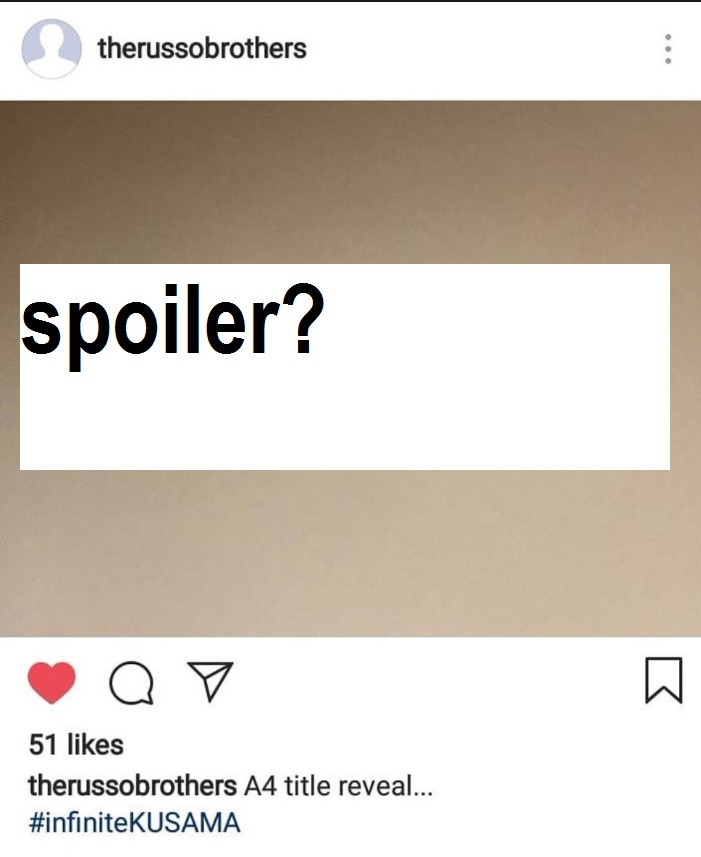 T.J. Miller says that actress who claimed he was a bully on set of Silicon Valley was actually just difficult to work with, the classic comeback of every man who wants to dismiss a woman's valid complaint.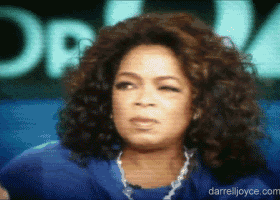 Pete Davidson actually proposed to Ariana Grande the day they first started hanging out! It's no surprise she said yes! Grande says she had a crush of Davidson since the first time she was on SNL and even said she was going to marry him one day!
.@ArianaGrande predicted she would marry Pete Davidson the first time she met him at @nbcsnl #ArianaOnFallon pic.twitter.com/HsnsCbx7V9

— Fallon Tonight (@FallonTonight) August 17, 2018
Liam Payne says he's scrapping her debut album! He says after the crazy year he's had some of the songs juts don't fit anymore, so they're out as an EP and he's back in the studio!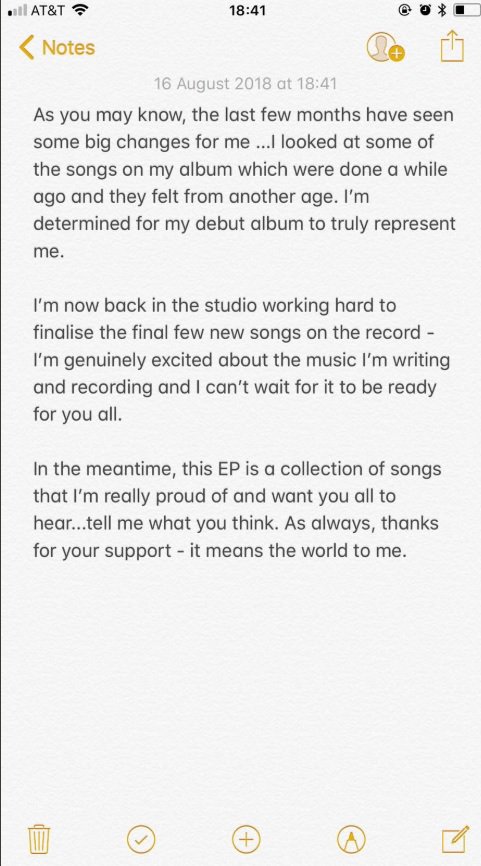 Justin Timberlake wrote a book…about himself. It's called Hindsight and is due out October 30th. In it he shares stories and pictures from his childhood and his career.
Guys, I have some news! I've been working on this for a while now and I am happy to finally give you a first look at my first book, #Hindsight. I'm looking forward to sharing these pictures and stories with you. It's coming out October 30th! https://t.co/m7vBgzxviP pic.twitter.com/GrtjULtvgI

— Justin Timberlake (@jtimberlake) August 10, 2018