R. Kelly has dropped a crazy 19 minute song called I Admit addressing all the allegations made against him. In it he admits he gets with all the ladies, but denies any are underage or under his control. He really doesn't admit too much in the track, besides being bitter about the allegations…..so we aren't sure why it's 19 minutes long. WARNING not safe for work, and it's 19 minutes of your life you will NEVER get back.
Amanda Cazalet, a supermodel in the 90's and the star of Madonna's Justify my Love video is now claiming that Madonna pursued her for two years after that kiss they shared in the video!
She says Madonna became infatuated with her and wrote her love letters for 2 years before giving up. She says she wasn't offended by the letters then and has now auctioned them off for a pretty penny!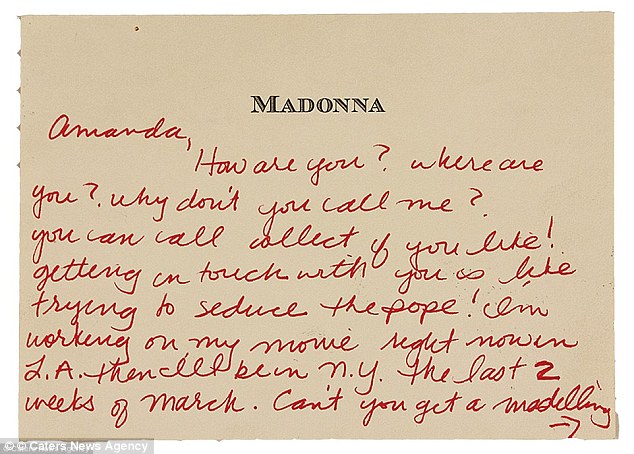 Are you ready for another reboot? Word is a Buffy the Vampire Slayer reboot is coming and yes Joss Whedon is involved! This time around the show is going to be more diverse with a black actress playing the slayer! The show runner says the new slayer will not be Buffy, but a new character in the same universe.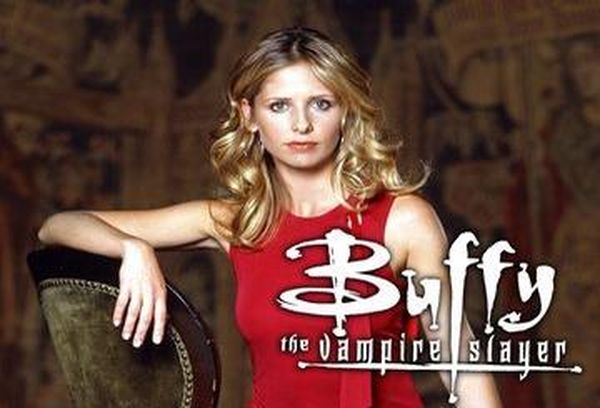 Offset is off to jail! The rapper and husband of Cardi B was pulled over in Georgia for tinted windows, and police found at least one firearm and since he's a felon that's a big no no. He was arrested on at least 4 charges, and since he's already on probation he may be in deep trouble.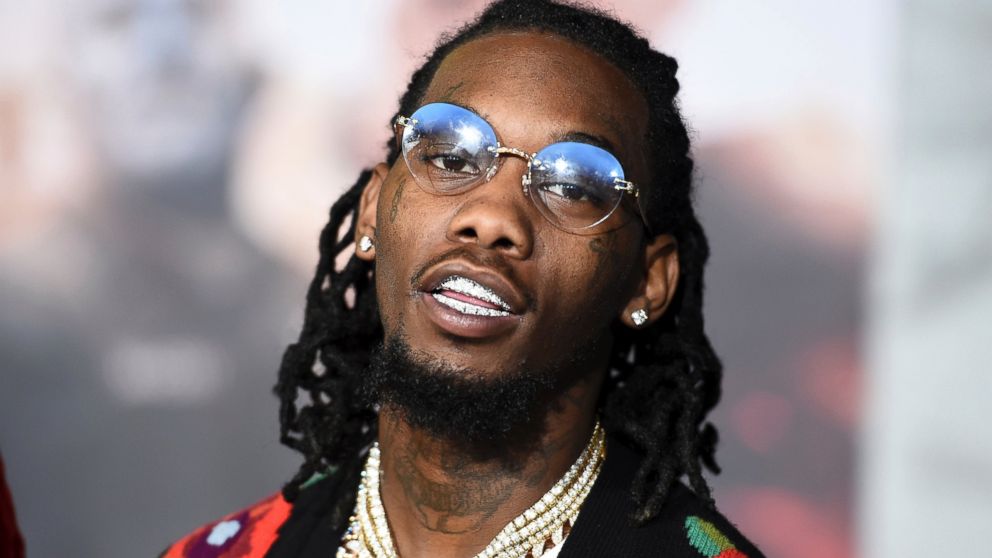 In is this real life news, Liam Gallagher has declared he's forgiven his brother Noel and asks that they get Oasis back together. This all came from an oddly spelled Tweet. Was he hacked? Does he need money? Will Oasis really reconcile? Who knows!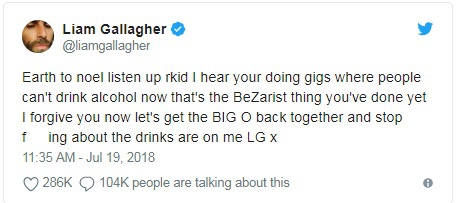 Disney has fired Guardians of The Galaxy director James Gunn, and it doesn't sound like the stars of the franchise are ok with Disney's decision! Most of the cast have tweeted support for Gunn. He was fired after offensive old tweets were dug up. No word on who will replace him.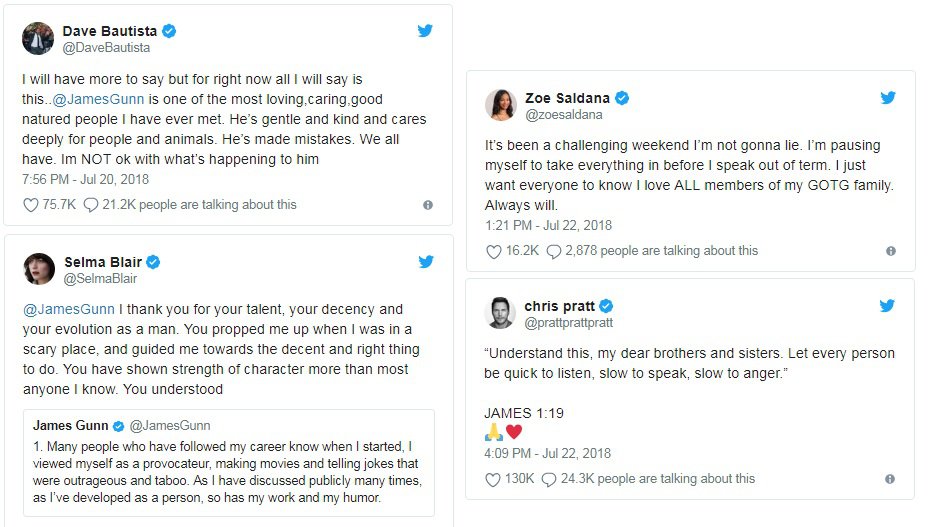 Demi Lovato has reportedly been rushed to hospital for an apparent heroin overdose. No word on her condition yet, let's send her some love to get well soon and get back on her recovery path! Demi Lovato's celebrity pals have been coming to visit her as she recovers from an apparent overdose. Her ex Wilmer Valderrama stopped by as did BFF Iggy Azalea. While Lovato is on the mend, sources say she won't be going home from the hospital but instead going back into rehab to get back on track. Azealia Banks loves to spout off about everyone and everything but her latest outburst is spot on! She's calling out Nicki Minaj for her new collaboration with 6ix9ine who plead guilty to 3 felony counts of sexual misconduct with a minor last year. It's pretty gross that Minaj is working with a convicted child molester.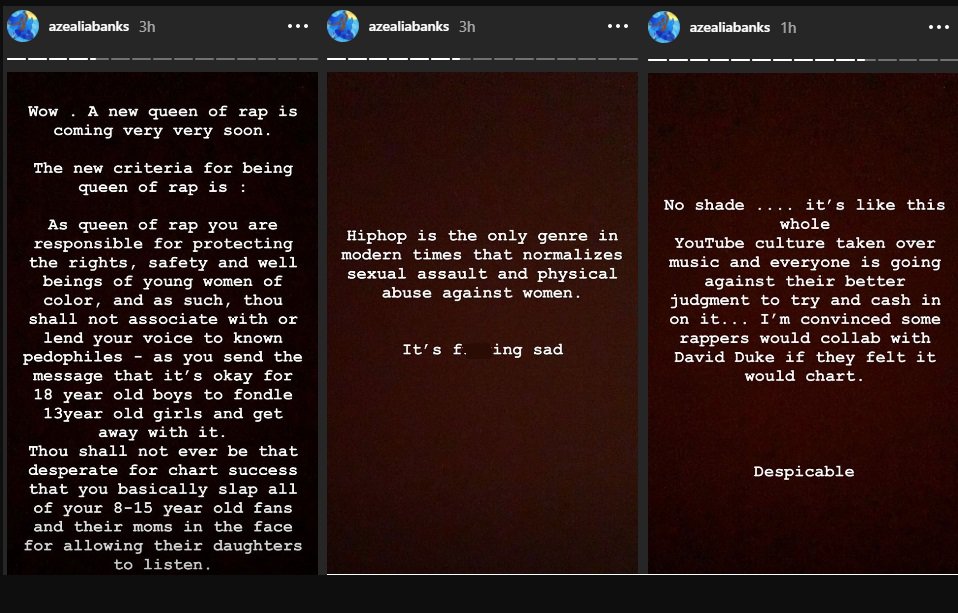 Pete Davidson has revealed how he proposed to Ariana Grande! He told fans after a stand up gig that he popped the question after smoking weed in bed after just a few weeks of dating. Sounds very romantic! The very public couple may be taking some time away from social media. Davidson has deleted all his Instagram pics and says he's taking a break because the internet is too negative. Grande has also said she's stepping back and has turned off comments on her Instagram since fans keep coming for her!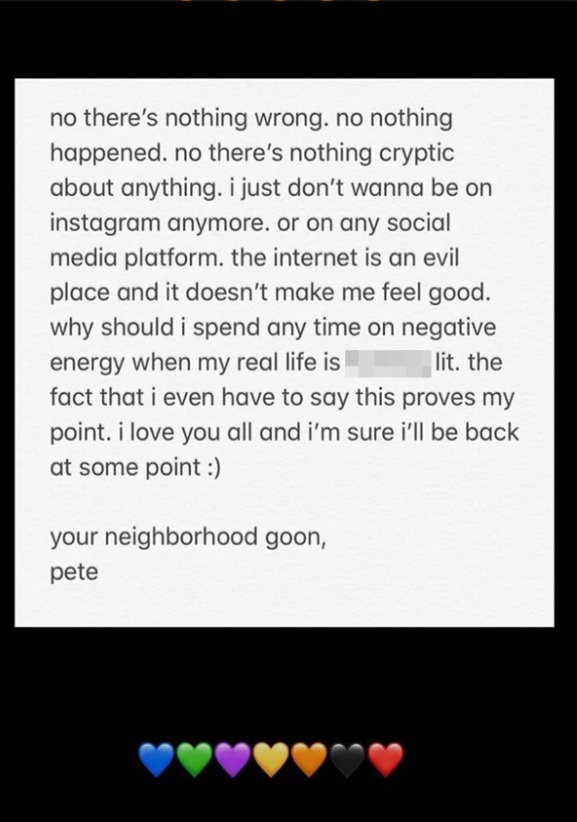 Jason Mraz came out as Bi saying he's had relationships with both men and women in his life adding his wife says he's actually Two Sprit and tried to explain what that means. Well now he's being dragged for co-opting the Native American term and not explaining it very well.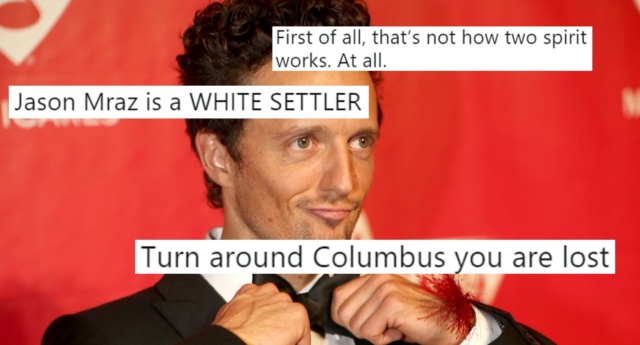 Maria Sharapova and her boyfriend were busted doing some icky PDA while on vacation! Pictures of her boyfriend's face in her butt have surfaced and everyone is aksing what the heck he was doing, although we probably don't want to know.
Maria Sharapova's professional season might be winding down, but her boyfriend is kicking off 🍑-eatin' season! #TMZ pic.twitter.com/CLxIcMUOGM

— TMZ (@TMZ) July 25, 2018
Austin Nichols who played Spencer Monroe on The Walking Dead really loves Andrew Lincoln. So much so that he posted an essay on Twitter called "Andrew Lincoln - My Hero" In it he praises Lincoln for being a great leader, empowering the rest of the cast and just being the nicest guy! He calls him the best leading man on TV! It's really very sweet and shows how much he will be missed when he leaves the show.
Andrew Lincoln - My Hero pic.twitter.com/OaG7H4IvH0

— AUSTIN NICHOLS (@AustinNichols) July 24, 2018
Mya stopped by TRL and was asked if she was down for a lady marmalade reunion, and of course she said yes! Lil Kim is also down and I'm sure it won't be hard to get the rest of gang together!
It took over a decade but a Deadwood movie is coming! It was apparently a nightmare to get the cast's schedules to work, but they did it! Filming starts in October with a possible air date of next spring!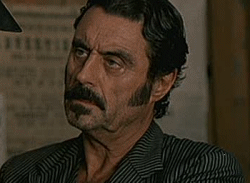 Beyoncé's next visual album may debut on Netflix! Word negotiations are on now since Beyoncé wants her next album to be even bigger than lemonade! She and Jay Z are having some down time with the family right now. They've been living it up on a yacht in Italy and now she's sharing new pictures of twins Sir and Rumi!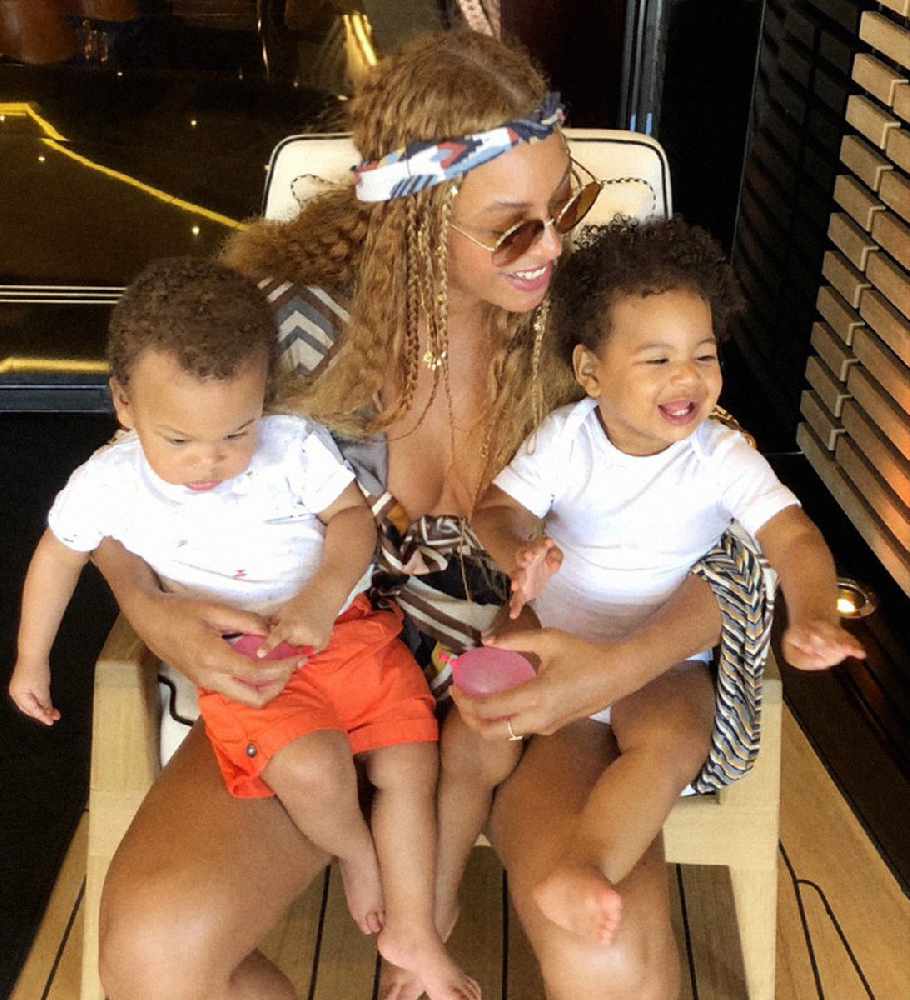 The rumours were true! Nick Jonas and Priyanka Chopra are engaged! After the couple went to India, it was assumed he was going to meet the parents and ask for her hand! The couple has only been together a short time but that seems to be the trend these days!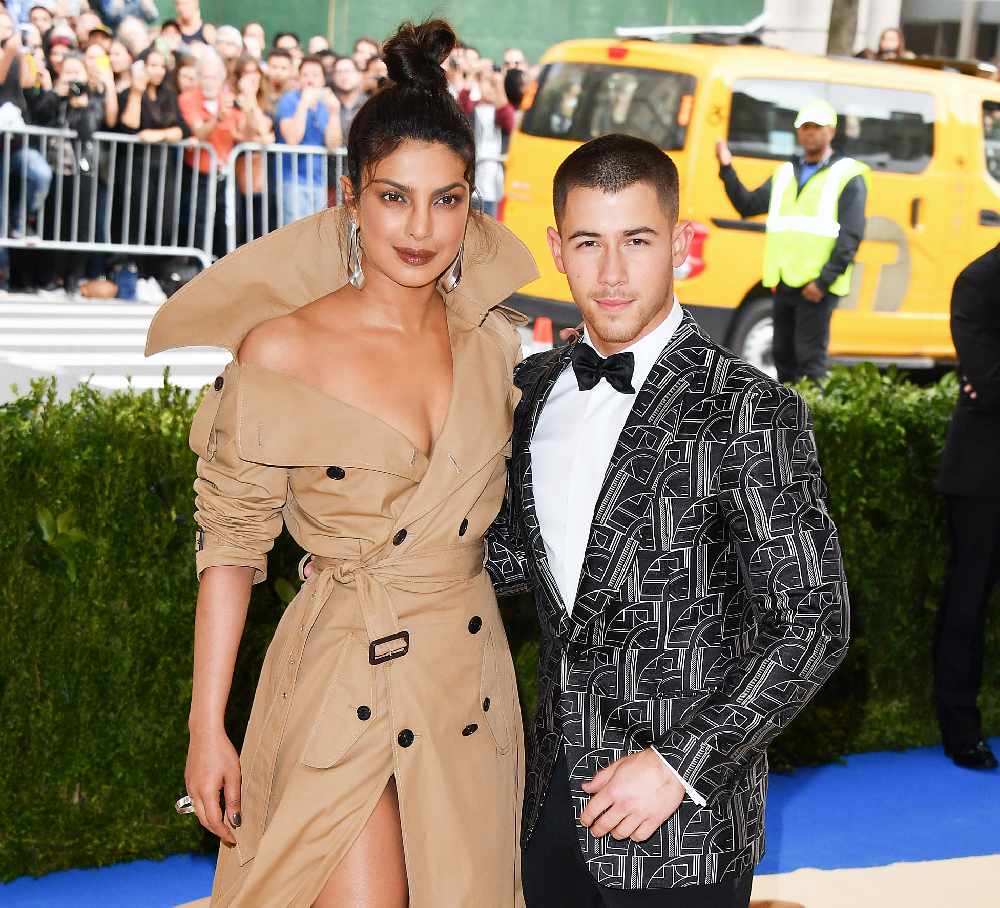 Karlie Kloss announced her engagement to Joshua Kushner, and of course her friends were excited for her! She was sharing their reactions on social media and while doing it accidently exposed the secret Instagram of Princess Beatrice! Oops! Fans also noticed that Taylor Swift has remained mum on the news! While her soon to be sister in law Ivanka Trump is already calling her sister and welcoming her into the family.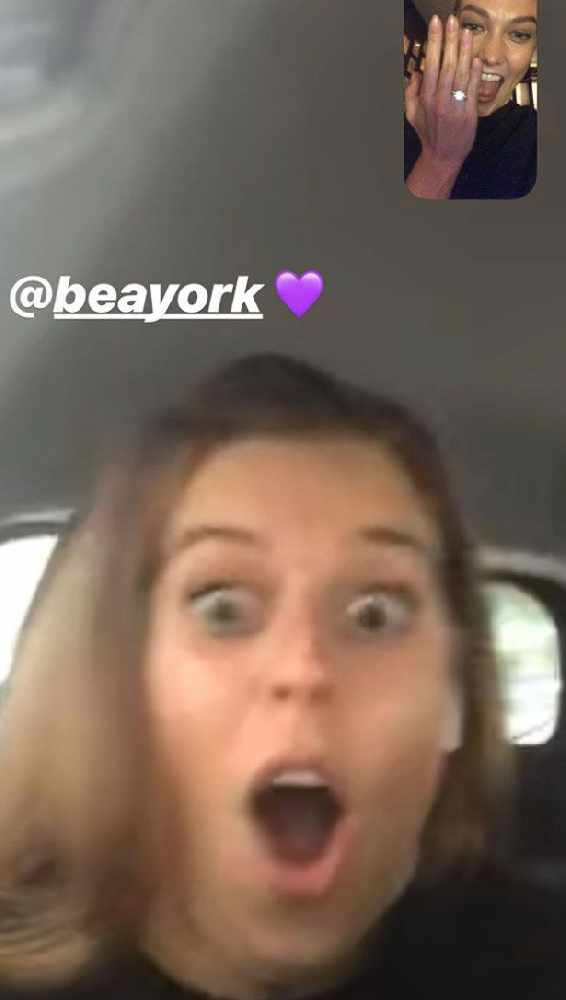 Cardi B has canceled her joint tour with Bruno Mars to stay home with her little baby girl Kulture! She posted an apology to fans explaining she really underestimated the whole mommy thing! Not only is she physically not ready to tour, she's not ready to leave that lil girl home while she's on the road! She thanked Bruno Mars for being understanding! They can try again next year!
Sorry guys ,Thank you @BrunoMars for being so supportive and understanding .Your the best ❤️❤️❤️ pic.twitter.com/ds9HE61i9j

— iamcardib (@iamcardib) July 27, 2018
Channing Tatum happened upon a shirtless man getting down in the street and it was giving him life so he took a video to share on Instagram! We aren't sure who the man is, but his dancing made our day!
Orlando Bloom is starring in a play called Killer Joe on the West End and he lost it on an audience member who had her Ipad out! He reportedly stopped the matinee show twice to tell her to put the f-ing Ipad away saying he'd wait. Turns out the woman was using it to prop up a fan because the theatre was roasting!
I was sat behind and although it would have looked bad, in her defence she was only using it for her fan as the auditorium was roasting! #preshowpic pic.twitter.com/TAwSWLRT4b

— Harry Edwin (@HarryEdwin_UK) July 26, 2018
We have a new song from Fefe Dobson, it's called Save Me From L.A and it's pretty great!