Amber Rose thinks she knows who Becky with the good hair is! In a recent episode of her podcast she speculates it was Gwyneth Paltrow who was cheating with Jay Z. she makes a good point that they all used to hang out a lot, but now Paltrow is never with them.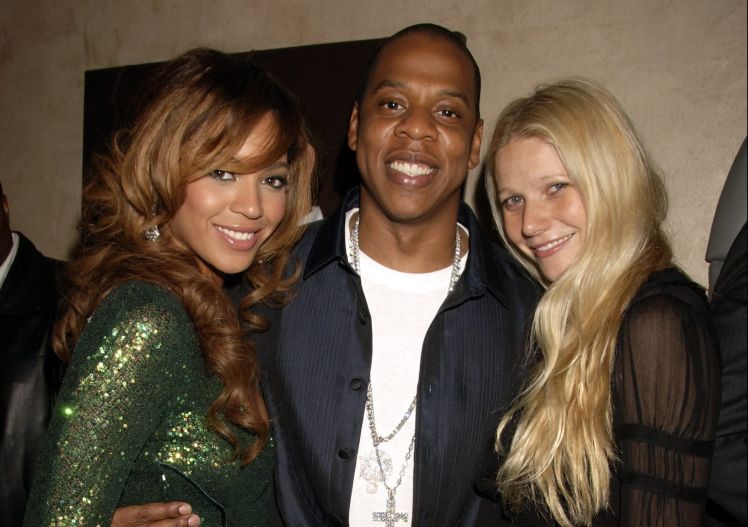 Meghan Markle's dad continues to be the worst. He keeps getting that tabloid money, and now he's bringing Princess Diana into it! He claims she would have loathed how the royals have ostracized him! He also speculates that another royal baby will be coming soon and they won't let him see his grandchild, adding that if this keeps up he may die of a broken heart.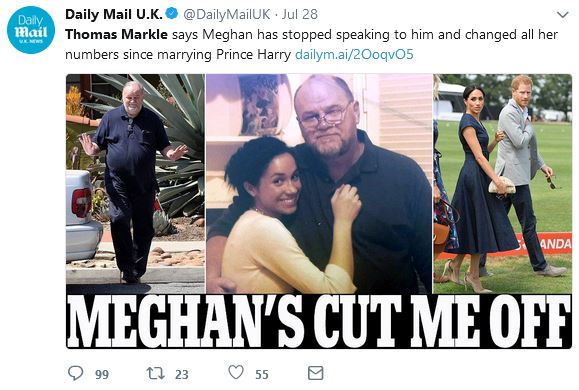 Meghan Markle's trash sister Samantha is coming for Chrissy Teigen! It all started when Teigen tweeted her disgust at daddy Markle doing a 9 hour interview with the daily mail in which he blasted his daughter and her new royal family.
this guy...this guy sucks. what is wrong with him? let your daughter be happy, please. this is embarrassing. pic.twitter.com/FADsBT5sfX

— christine teigen (@chrissyteigen) July 28, 2018
So Samantha bit back called Teigen a pudgy air head who sucks!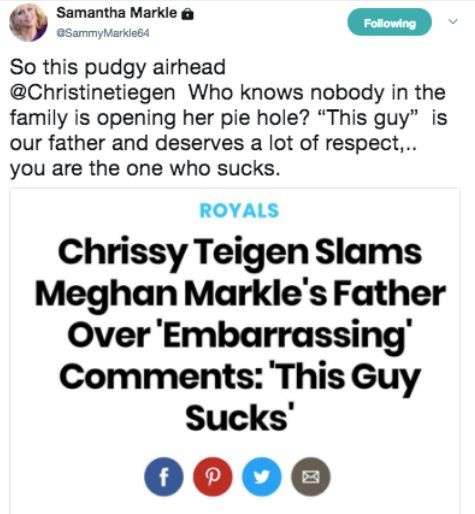 Disney has revealed the cast of Star Wars: 9 and with that we know Princess Leia will be in the movie. JJ Abrams is back to direct and will use on seen footage from the force awakens of Leia to keep her in the story even though Carrie Fisher is no longer with us. This will reportedly be the final chapter in the Skywalker saga. Stars Mark Hamill has tweeted filing without Fisher is bittersweet, but he's glad they aren't trying to replace her.
It's bittersweet facing my final chapter without her-She is simply irreplaceable. I'm finding solace in the fact that she won't BE replaced & would love the worldwide outpouring of affection from those who loved her when they heard the news.#CarrieOnForever pic.twitter.com/7ueMqBxQwa

— Mark Hamill (@HamillHimself) July 29, 2018
Selma Blair has quit Twitter in support of James Gunn. The director lost his job on Guardians of the Galaxy after old horrible tweets were dug up. The entire cast of the series has released an open letter showing their support for him as well, hoping he can get his job back.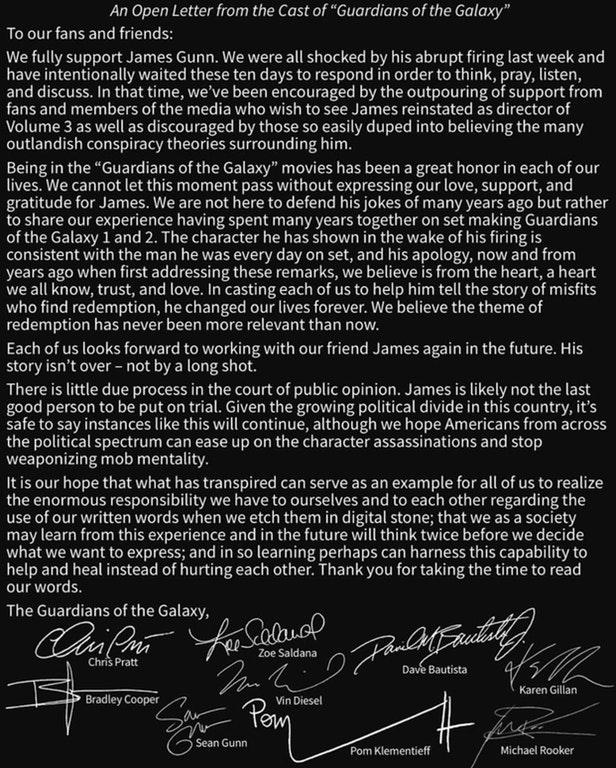 Demi Lovato is still in hospital following complications from her apparent overdose. Sources say she had a rough weekend, but is expected to make a full recovery. Fans have been sending her love and have also been trying to find someone to blame for her overdose focusing on a backup dancer named Dani who took to Instagram to deny the allegations!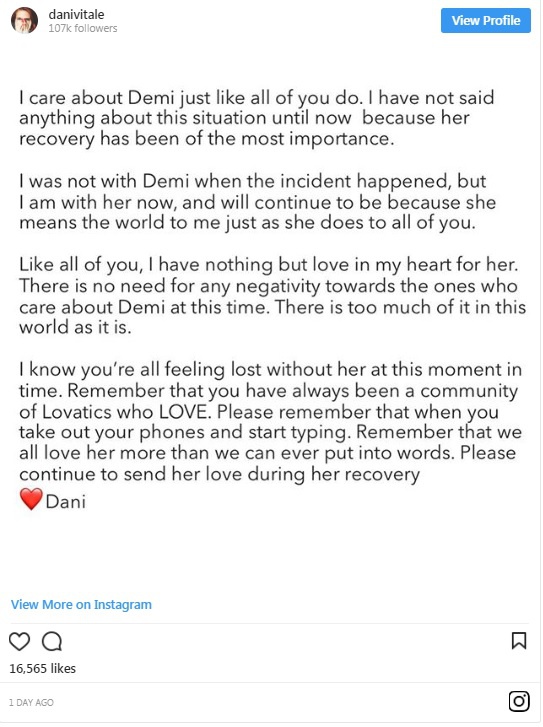 Demi's former guitarist whet on social media to call out the snakes who were with her promising to come for them.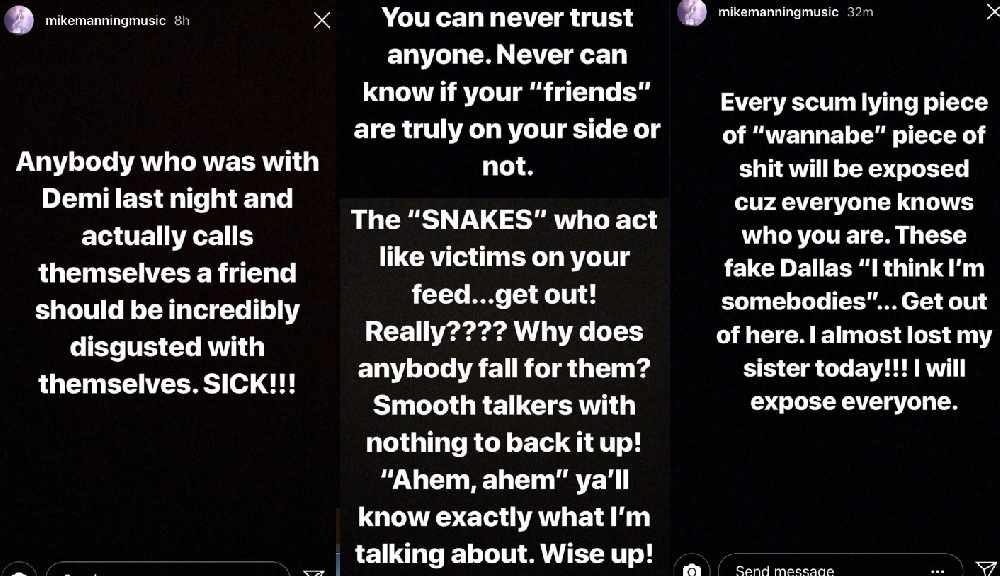 In other Demi news, YouTube says they're still going ahead with the second documentary about the singer. They've been filming her day to day life for the past year. No word on a release date or if it will cover her over dose. Check out the first documentary. If you happen to have a spare 7 grand around you can spend the night in Avicci's house surrounding by his furniture and even his piano and guitars. Seems a bit creepy right?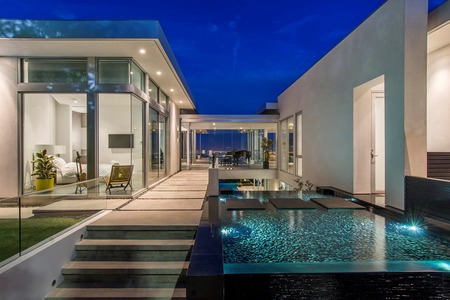 Rumour is the September issue of Vogue will be Anna Wintour's last as editor in chief, so maybe that's why she's given Beyoncé unprecedented control of the cover? The first thing queen B did? Hire the first black photographer to shoot a Vogue cover in its 126 year history! She gave the job to 23 year old Tyler Mitchell!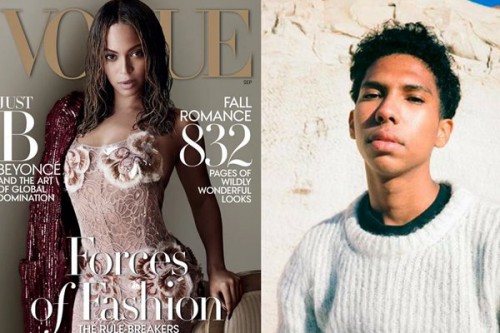 Cardi B and Offset got themselves matching Lambos, and just to prove it's not a lease she shared a screenshot of her bank account!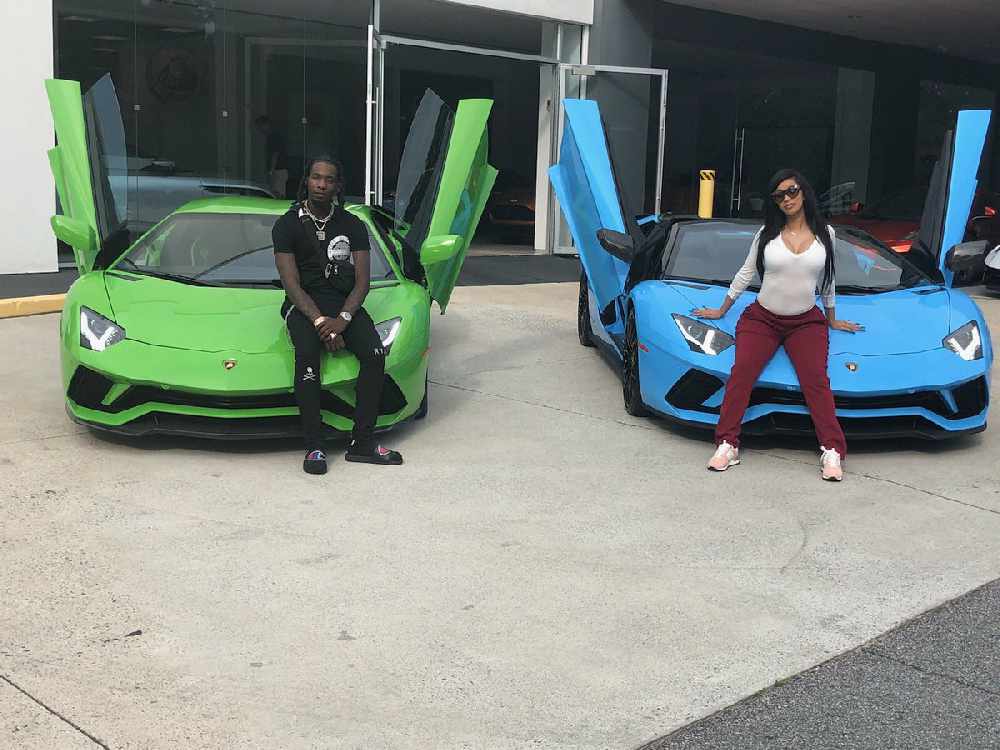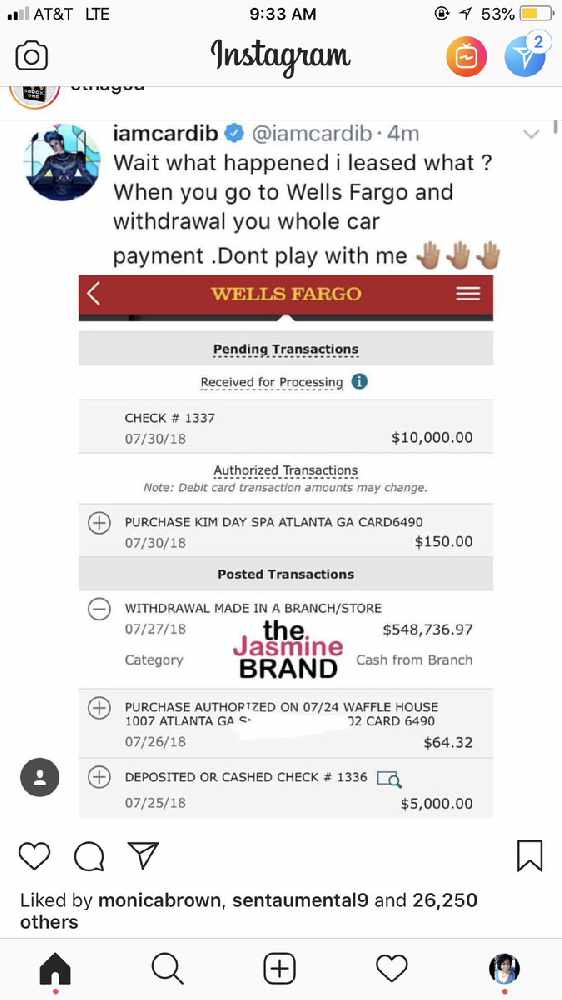 J lo says she's not engaged or married despite the rumours swirling about her relationship! While she's not celebrating those major events, she will be celebrating at the VMA's! She's being honoured with the Michael Jackson Video Vanguard Award this year! She's the first Latina to win and of course she will be performing at the show! She got a little emotional about it on TRL.
Naomi Campbell and rumoured boyfriend Skepta had fans freaking out thinking the model was pregnant! Skepta posted a picture of a sonogram on Instagram that got people talking!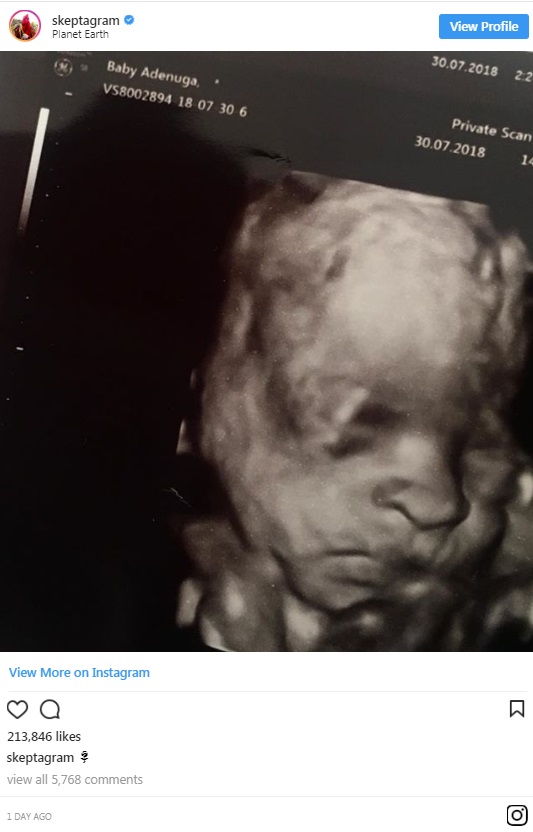 But Campbell wasn't on bump watch long! The Model shared a bikini shot that shut down the rumours fast! Perhaps they're using a surrogate? Or maybe their romance was on the show variety?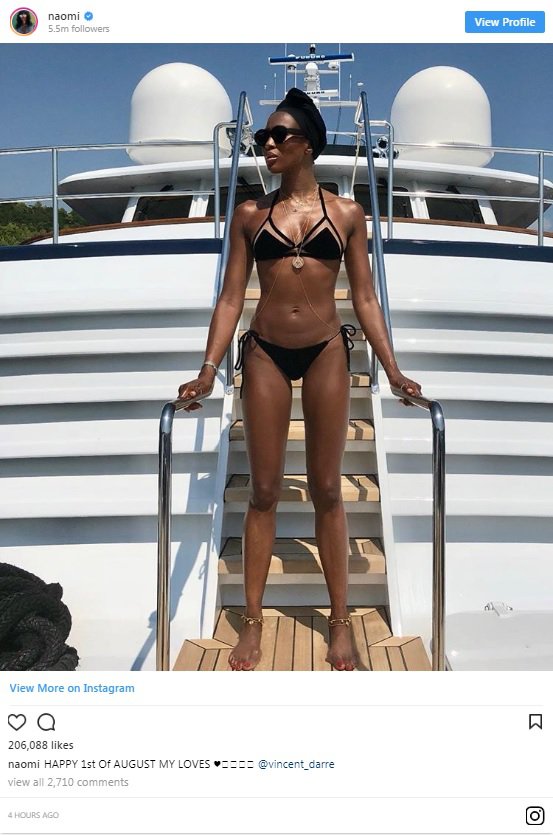 Madonna is on the cover of Vogue Italia and says she's getting the follow up to Rebel Heart ready to drop later this year!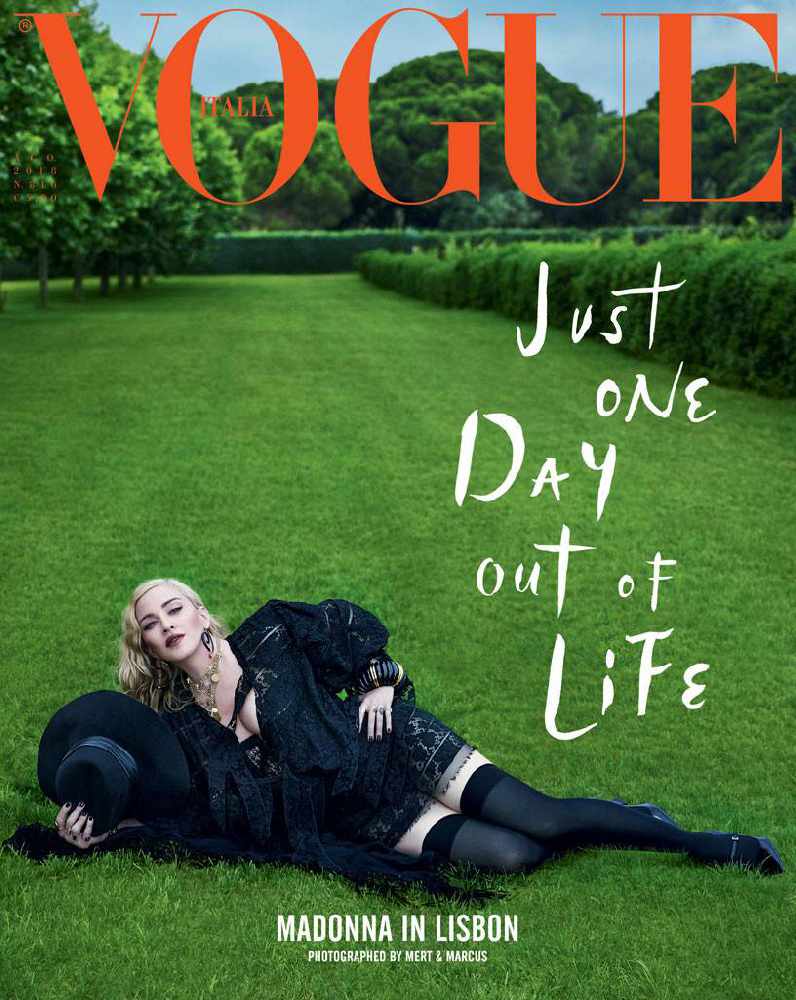 Charlie Sheen is having a "dire financial crisis," word is he has less than 10 million dollars to his name! Apparently he feels like he's broke now because he has to give up some of his extravagant ways, including paying child support. He's trying to get his payments lowered since he's basically gotten himself black listed for being, well Charlie sheen.The first trailer for the new Kesha documentary Rainbow the Film is here, one year after her critically acclaimed album Rainbow was released! In the movie we will get behind the scenes shots, onstage footage and unfiltered moments with Kesha talking about the album that saved her life! It will premiere on Apple Music on August 10th.
A movie produced by Seth Rogen is being called out for putting a child actor in blackface! Photos of the kid in a fat suit, afro wig and obviously darkened skin leaked and people are asking what the? The people behind the movie say it's not black face, the kid who is African American was just lighter than the kid he was standing in for, and so they did some skin matching for lighting purposes. Seth Rogen has now apologized for this incident and promises it will never happen again on any project he is connected to.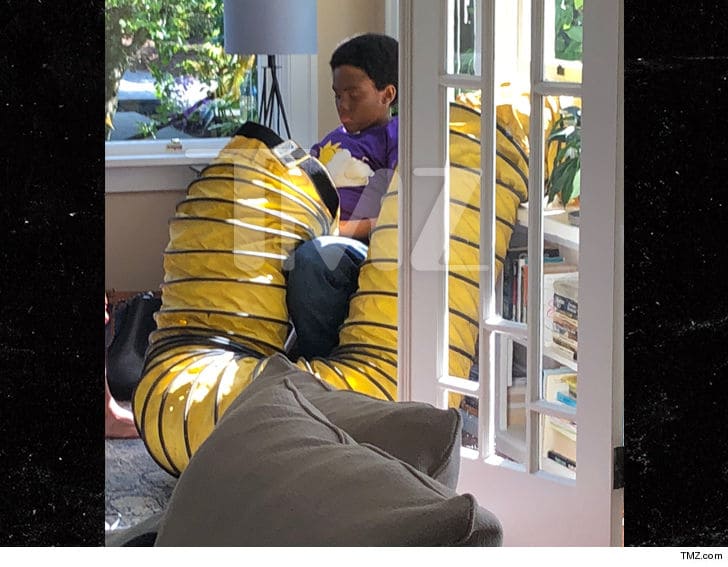 Damon Wayans is opening up about Lethal Weapon without Clayne Crawford. They've filmed one episode of the 3rd season and he says the atmosphere on set is already better. He says he's letting the past go and is wishing Crawford the best, onward and upward for everybody. Crawford and his fans don't seem to be over his firing, they came after former costar Keesha Sharp for not defending him.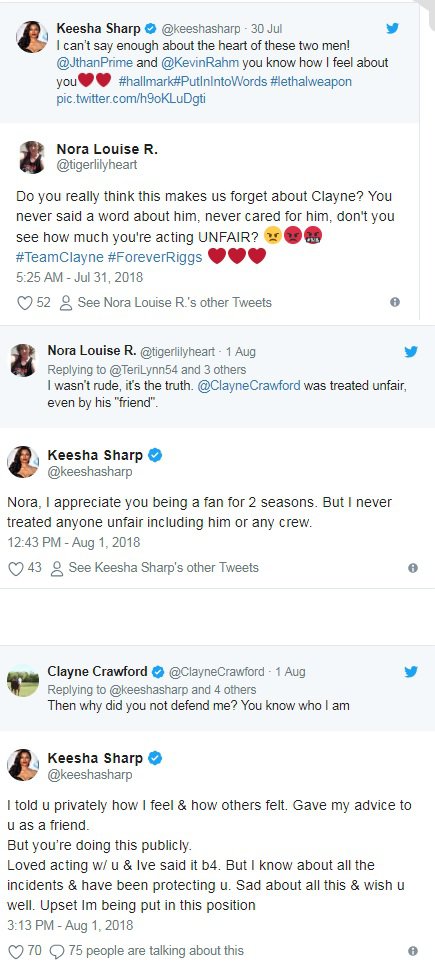 Christina Aguilera has been answering fan questions and she's revealed the reason Liberation took so long to finish. She blames having a baby and working on the Voice, revealing she's done with the show and promises her next album will not take 6 years to release!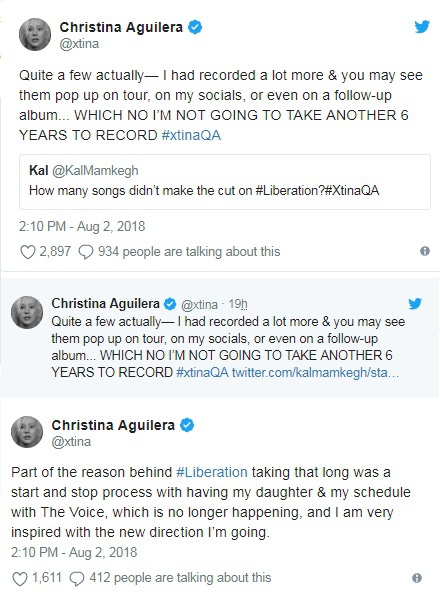 Omarosa is of course cashing in on her time in the White House with a book! It's called Unhinged: An Insider's Account of the Trump White House and in a excerpt from it she says she saw Trump exhibit a mental decline that could not be denied. She says many didn't see it, because they hadn't known him for as long as she has. The book drops August 14th, click the cover to learn more!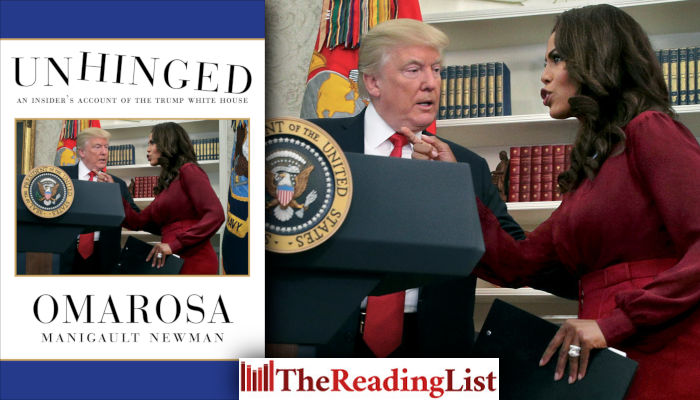 Once again proving American politics are something else, WWE Wrestler Kane is now the Mayor of Knox County Tennessee officially taking office September 1st. To be fair he cleans up nice! We shall see if he uses his new powers for good, or if he and the undertaker are up to something!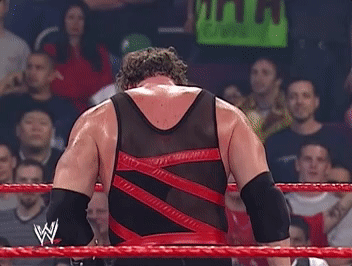 The first trailer for new show The Masked Singer is here! It's an adaptation of a Thai singing competition that will see celebrities facing off against one another with one major twist! They are shrouded head to toe in elaborate costumes so you have no idea who they are! Ken Jeong, Jenny McCartney, Robin Thicke and Nicole Sherzinger serve as judges, with Nick Cannon hosting! Each week a contestant will be eliminated and will reveal their identity! The show will air on Fox in January and they promise the competitors have amassed a total of 65 Grammy nominations, 16 multi-Platinum albums, 16 Emmy nominations, nine Broadway shows, four stars on the Hollywood Walk of Fame and four Super Bowl titles.