Eminem used realistic gunshot sounds during his performance at the Bonnaroo music festival and had fans screaming and ducking and now people are calling him out. To be fair Eminem has been using these sound effects for years, but with the rise of mass shootings, maybe it's time he stops. A rep for Eminem says the sfx used is not a gunshot, but a pyrotechnic concussion which creates a loud boom. He has used this effect - as have hundreds of other artists - in his live show for over 10 years, including previous U.S. festival dates, without complaint.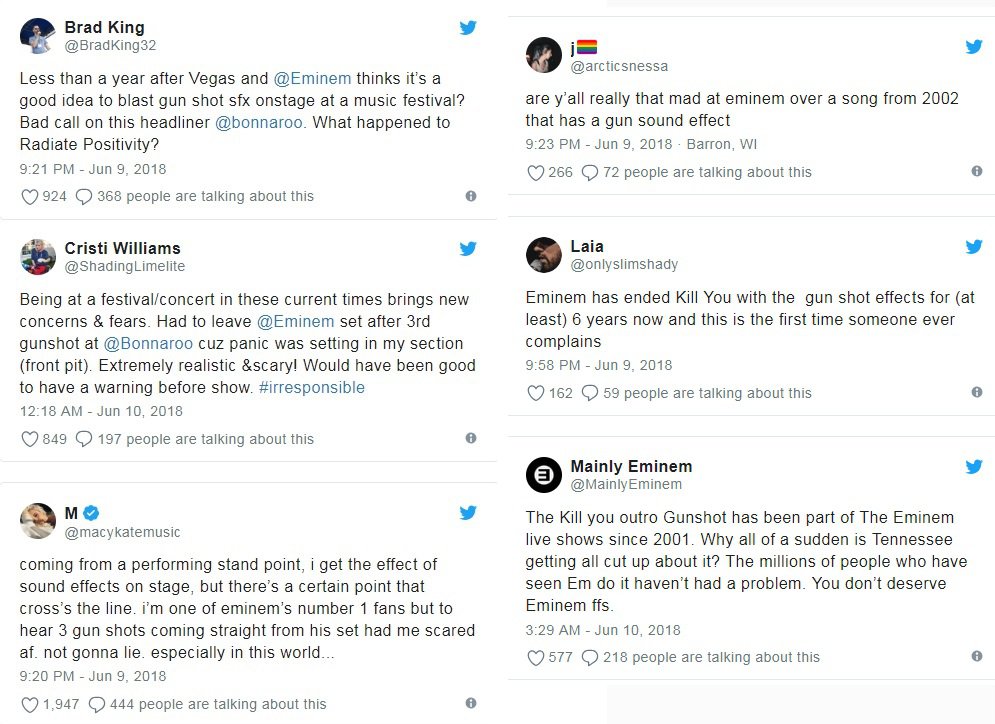 Rihanna has finally confirmed what we all hoped for! She is working on new music! But when will we hear it? That's still a mystery!
Fenty Music a.k.a #R9 is coming FINNAALLYYY!!! 🙌😭😭😘😘 @rihanna pic.twitter.com/lpJzdz0Pde

— Rihanna (@Rihanna_7R) June 8, 2018
DC comics is hard at work on a ton of new shows for their upcoming streaming service and while we don't have pricing or an exact launch date, word is they're planning for an August start! They're opening with 5 original series: Titans, Doom Patrol, Swamp Thing, Young Justice: Outsiders and Harley Quinn.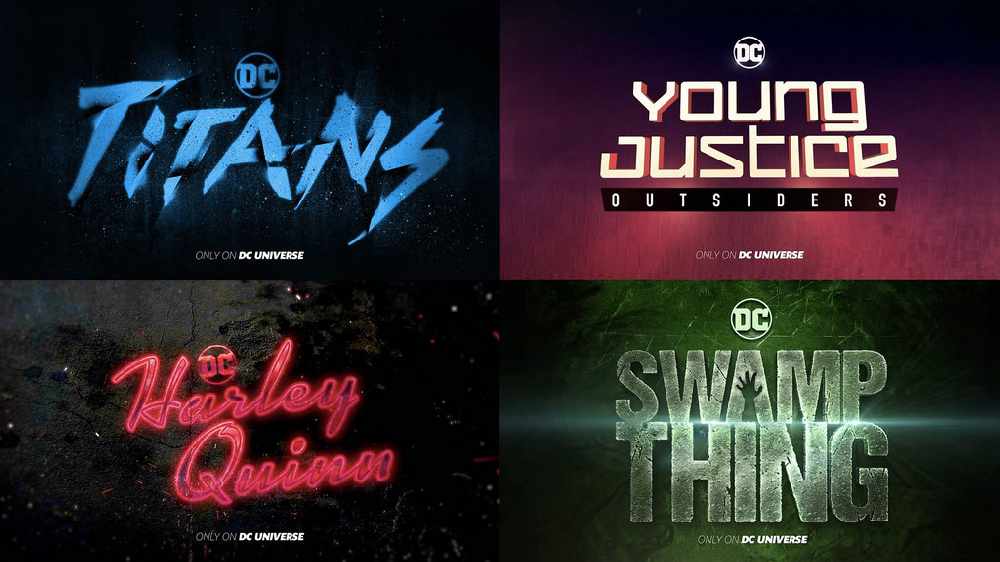 Ariana Grande and Pete Davidson have been dating like a month? And word is they're already engaged! Multiple sources say they were telling everyone the news at Robert Pattinson's birthday party. They're not rushing to get married,they say plan to have a long engagement! While neither have confirmed the news, Grande did like a couple tweets about the engagement! We have also learned her custom made engagement ring cost nearly 100 grand, she's been rocking it for 10 days, and Davidson bought the ring last month right after they first started dating!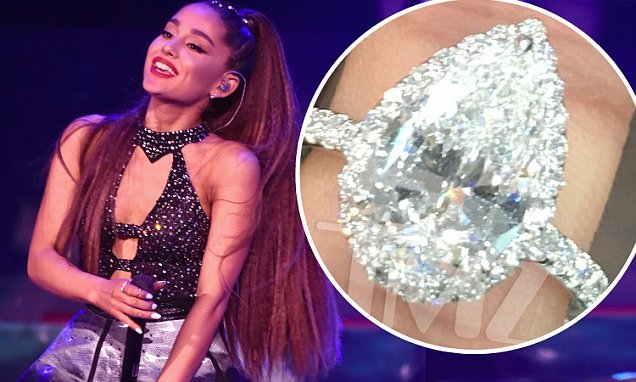 In other Grande news! Not only is new song with Nicki Minaj the Light is coming on its way, Minaj promises Bed featuring Grande drops on Thursday! Song is NOT SAFE FOR WORK!
Beyoncé and JAY-Z's 'On the Run II' your book is full of some very not safe for work shots of the couple! Fans have been sharing the pics online and they may make you blush! Click the pic for the not safe for work pics!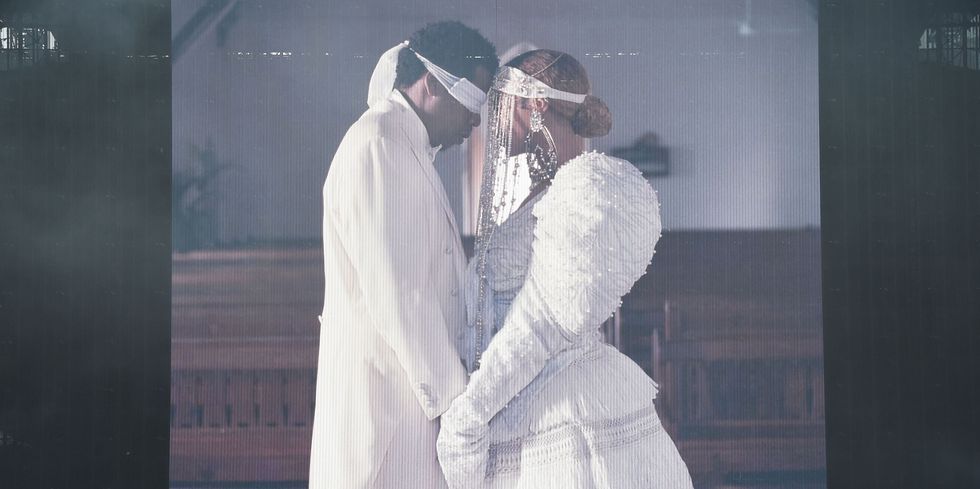 In other news, LeBron James' mom's ex says he's writing a tell all and implies that LeBron and Beyoncé had an affair! This shady guy says he knows all the secrets, but you'll have to read his book to find out what he knows!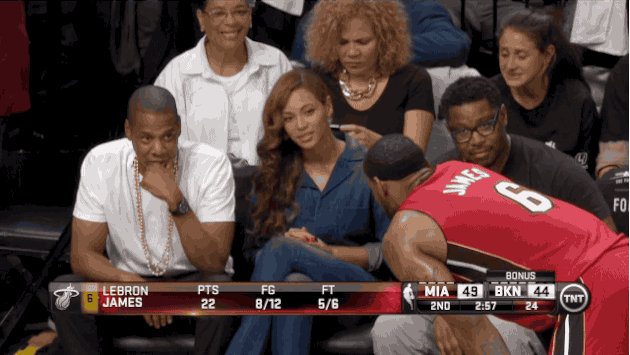 Shawn Mendes has dropped another single off of his new self-titled album! It's called Nervous and comes with a music video!
Lucifer may have another shot at life with Amazon in talks to save the show from cancellation! The head of Amazon says they're considering saving the show, so if you love Lucifer start letting them know!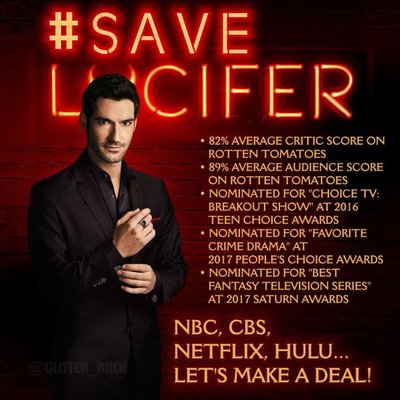 Spiedi is trying to be famous again! The notorious couple are now Youtubers and podcasters! Check out Make Spiedi Famous again!
Wonder Woman director Patty Jenkins posted a huge spoiler for Wonder Woman 1984! She must know there's no way to keep it a secret so she's let it out herself!
Wonder Woman 1984 #WW84 pic.twitter.com/aFei1Taqrt

— Gal Gadot (@GalGadot) June 13, 2018
Tiffany Haddish is once again spilling the T on her celeb encounters! She tells a great story about meeting Leonardo DiCaprio and trying to hook up with him! She says back in the 00's Roseanne Barr would run into her home whenever Haddish walked by, but her white friend would get smiles and hellos. She tried to date drake, and she introduced Barbara Streisand to Cardi B's music! And she says Sanaa Lathan's parents were mad at her over her Beyoncé bite story, even though she never spoke her name! You'd think with all this T she'd stop being invited to things, but she says she's gotten more invites than ever but she's too busy to attend! Click the pic to read her profile in The Hollywood Reporter!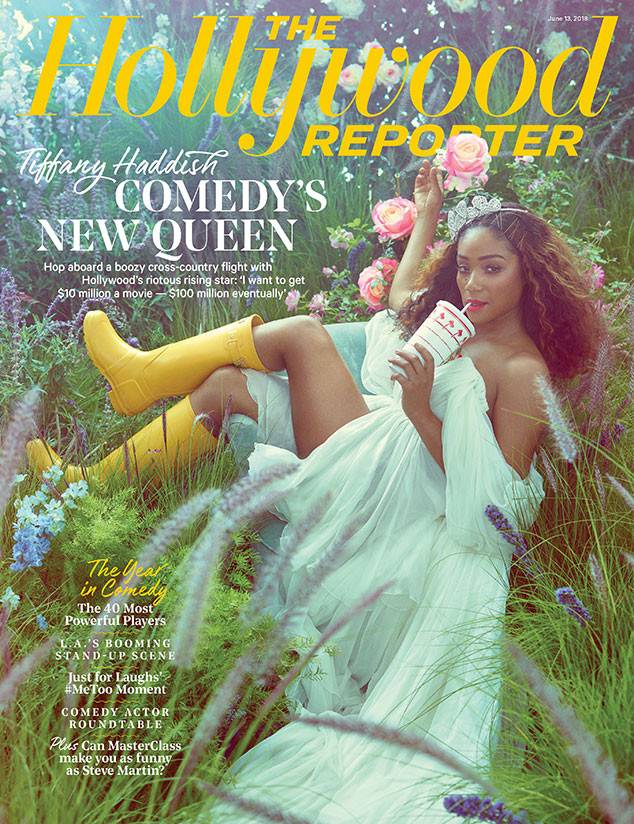 There is a convict on this season of The Bachelorette! Lincoln Adim was convicted of indecent assault and battery! Stemming from an incident on a harbor cruise ship in 2016. Now everyone is wondering how the heck he ended up on the show! Producers say he lied about his legal problems, but how did a background check miss it? They say they're investigating how this was missed. This was all discovered with some googling by former contestant Ashley Spivey, maybe they should give her a job!
It took me exactly 1 hour to do the proper research and contact the proper authorities to find this information. pic.twitter.com/K5emjuV5YK

— Ashley Spivey (@AshleySpivey) June 13, 2018
Disney is going to need to up the ante if they really want to buy Fox! Comcast has put in a higher bid to buy 21st century fox's assets. They're willing to drop 65 bullion, Disney only big 54.2 billion. Comcast's bid is pure cash, Disney is offering up stock as well as cash. Disney has 5 days to respond!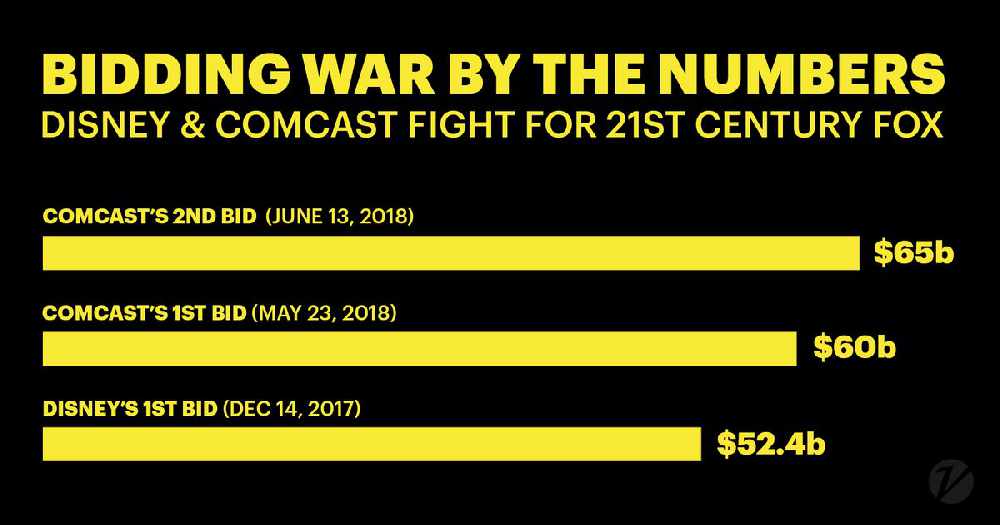 Drake's new music video for I'm Upset had a high school reunion theme so of course he invited his Degrassi: The Next Generation costars including Kevin Smith and Jason Mewes as Jay and Silent Bob!
But a couple people were missing! Daniel Clark and Mike Lobel have come out saying they don't know why they weren't invited.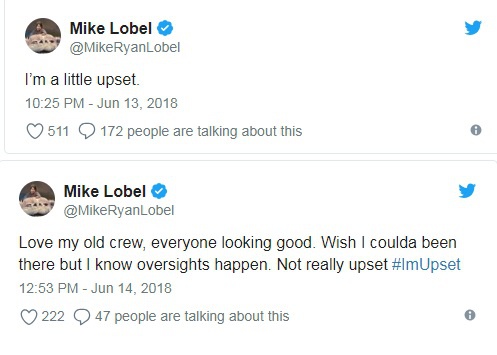 Deanna Casaluce hasn't commented on where she was and Ryan Cooley not being there is making fans upset.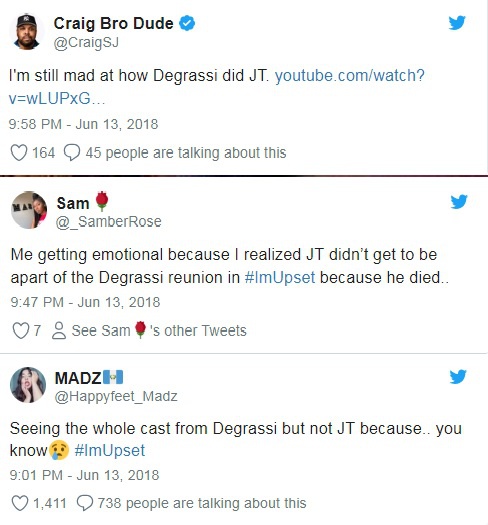 Chloe Dykstra shared her story of abuse, harassment and career sabotage that she allegedly suffered at the hands of an ex-boyfriend. Without naming any names, she did give enough details that fans quickly figured out she was talking about Chris Hardwick. She claims he controlled her behaviour, her weight and more and when she did ditch him he had her black listed. Many are coming out with their own stories and supporting her, and he has been scrubbed from the Nerdist.com. So far he hasn't commented on her claims. TRIGGER WARNING! Click the pic to read her story.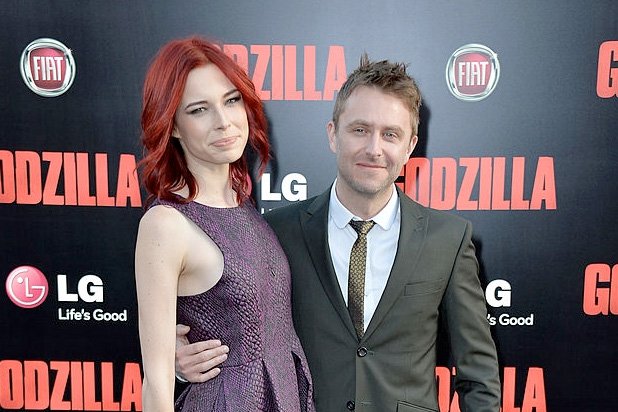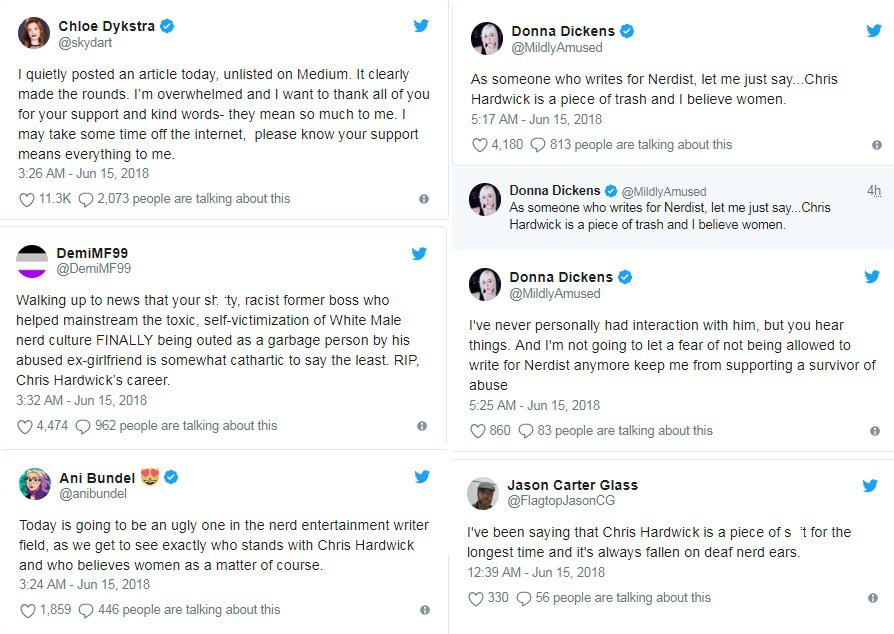 Amy Poeher is depressed about the state of the world. She's been named one of the 40 most powerful people in comedy by THR and was given some fill in the blank questions to answer…and well she kept it real.
Amy Poehler was named one of the 40 most powerful people in comedy and her answers to these questions are genius:
(Also before you bust me out- I realize my battery is on 4%) pic.twitter.com/C1VaChgota

— Rachel Dratch (@TheRealDratch) June 14, 2018
The 2018 Polaris Music Prize long list is here. If you're looking for the best in Canadian music these 40 albums is a great place to start. The long list will be whittled down to the 10 album short list and the winner will be revealed on September 17th and will win the 50 thousand dollar prize. Click the pic to see the full list!