Roseanne Barr is definitely out of a job, but there is still hope for the rest of the cast and crew! ABC is reportedly talking about rebooted Roseanne again, but this time centered on Sara Gilbert's Darlene!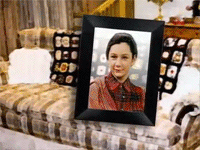 ABC is reportedly trying to talk Roseanne into letting them create a spinoff by promising her a Mel Gibson style comeback. This may backfire since insiders say Roseanne is ready to release their e-mails and take everyone down with her!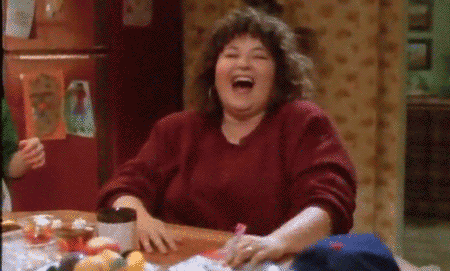 Ariana Grande debuted her new song with Nicki Minaj on the weekend called the Light is Coming! Her new boyfriend Pete Davidson was there and continues to be extra, praising her whole performance.
He also went and got a couple Grande tattoos! Her initials on his finger and her dangerous woman bunny mask behind his ear. Does this seem a bit too soon to you too?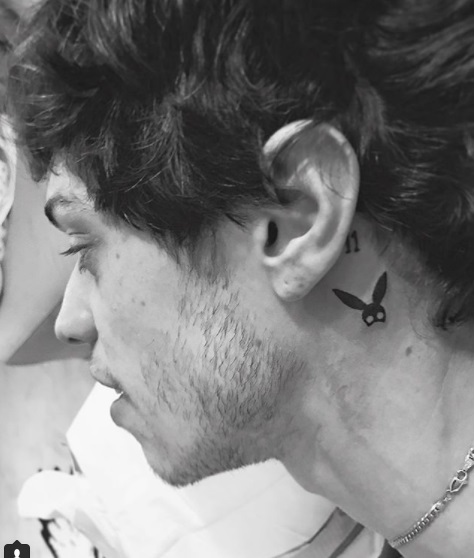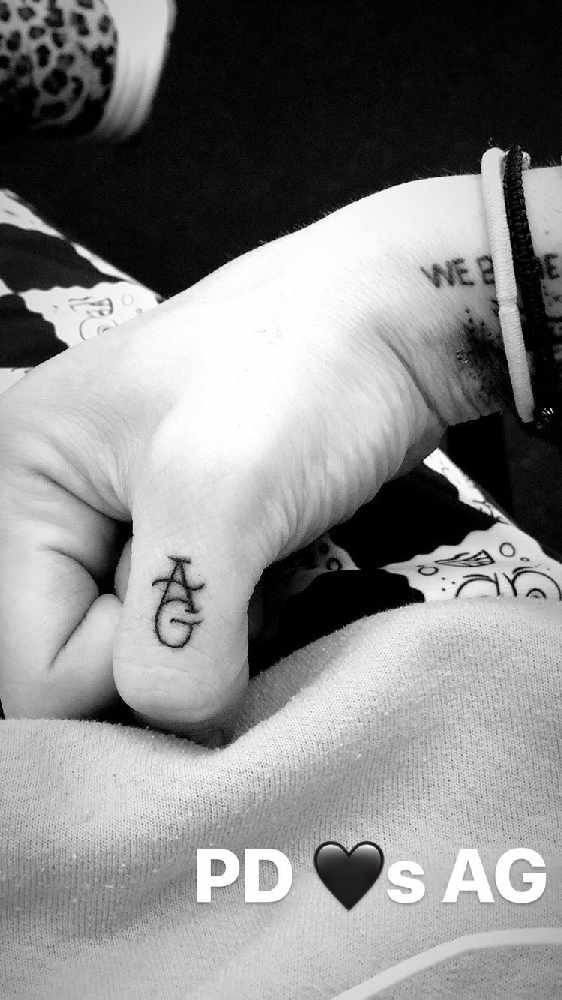 Demi Lovato is being dragged for a prank she pulled on her bodyguard! She says she hired a lady of the night in Vegas to surprise him and grab his bits! People came for her hard, and now she's apologizing!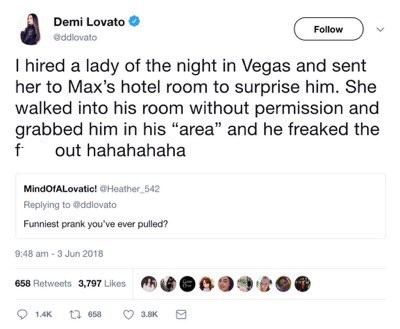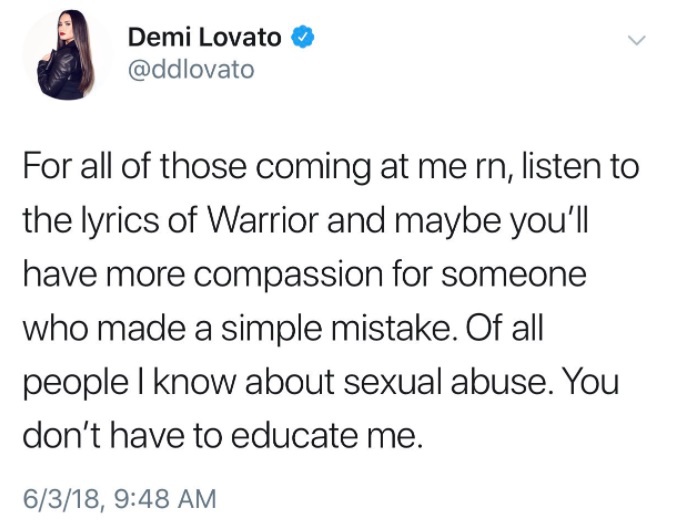 Katy Perry is pretending she accidentally posted a private comment about Orlando Bloom's butt on Instagram, but we see right through her! The couple are on again, but will it last?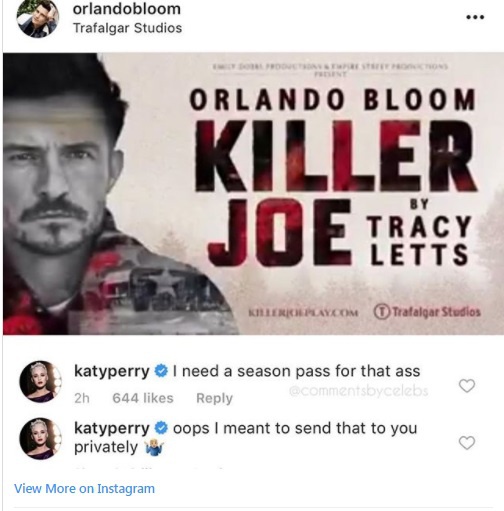 Stan Lee had two men with guns show up at his home demanding money this weekend! Thankfully the cops came and arrested the men. This has not been a good year for the 95 year old!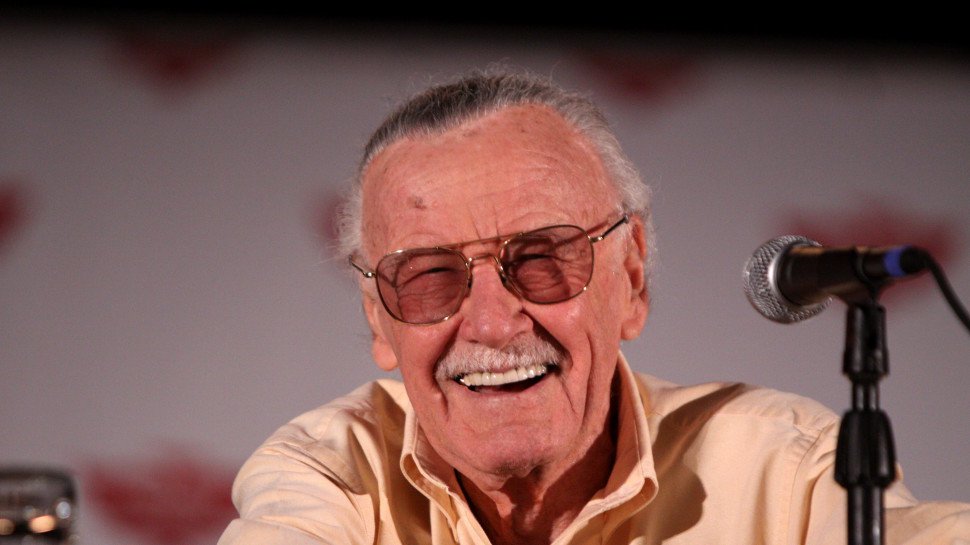 Audio of Damon Wayans and Clayne Crawford fighting on set of Lethal Weapon has leaked! The immature back and forth happened the day after Wayans was injured while filming the episode Crawford was directing. Crew members are split on who was harder to work with. Crawford was aggressive, but sources say Wayans was passive aggressive! The fight is not safe for work, click the pic to hear it for yourself!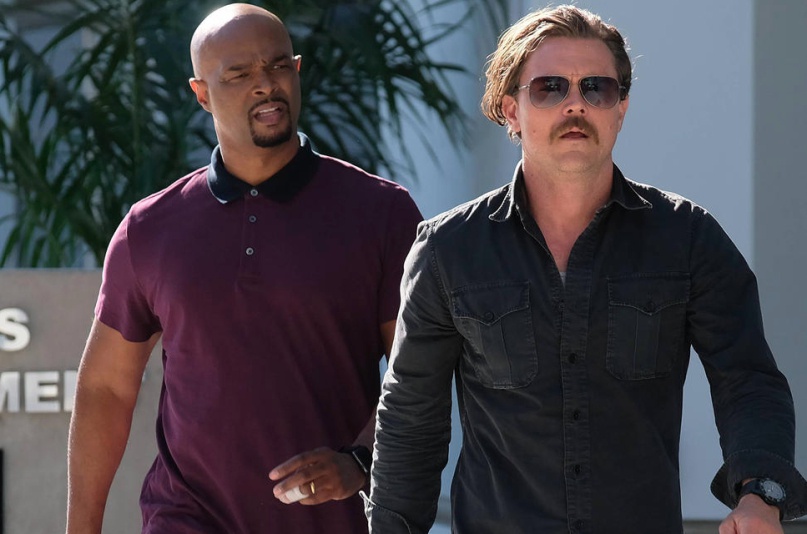 Kelly Marie Tran has deleted all of her Instagram posts after months of harassment! The star of the Last Jedi has been facing racist and sexist harassment from Star Wars fans for months. Her Star Wars family is coming to her defense!
What's not to love?#GetALifeNerds pic.twitter.com/k1sa0X1qpg

— Mark Hamill (@HamillHimself) June 6, 2018
Brendan Fraser is calling out the Hollywood Foreign Press Association! He shared his story of being groped by the former president of the association. The HFPA did an investigation and concluded the groping was meant to be a joke. Fraser says it wasn't a joke he got and has refused to sign a letter saying the matter is now closed.
Now Fraser is speaking out again, after the HFPA privately concluded that his assault was "intended to be taken as a joke."

"I don't get the joke," he told me. https://t.co/pUJMpwiFUL

— Zach Baron (@zachbaron) June 6, 2018
Katy Perry needs to give her assistant a huge raise after she saved her dog nugget's life! Poor little nugget became unresponsive and Perry's assistant Tamra saved the pooch by using CPR!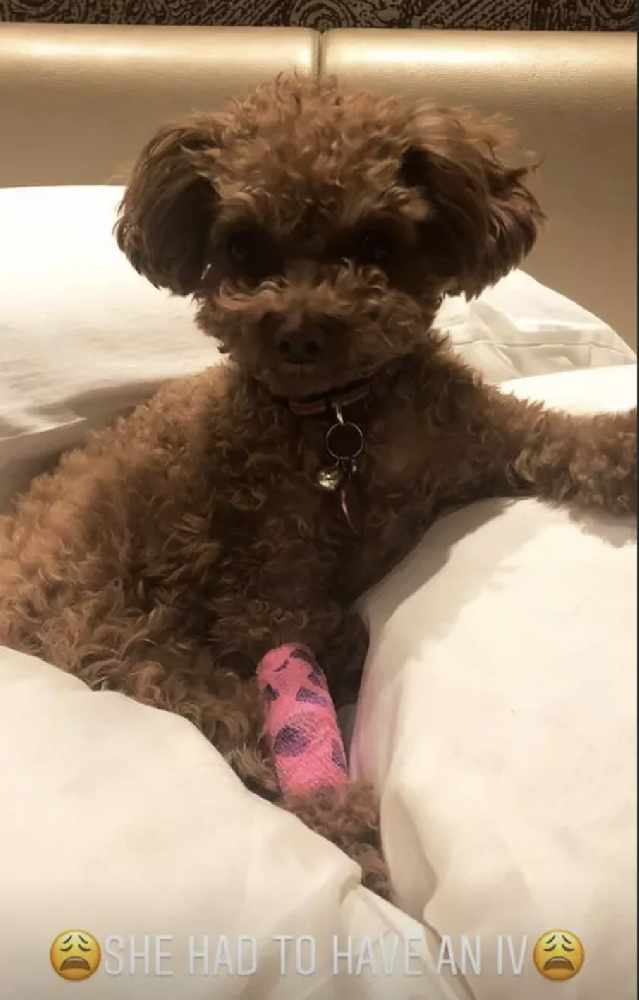 While we wait to see if The Spice Girls ever perform together again, Mel C donned her Sporty Spice look and performed Say You'll Be There at the Mighty Hoopla festival in London! While her band mates didn't join her a crew of Drag queens dressed as them did! If the Real Spice Girls won't tour, a drag version would work fine too!
Variety is apologizing after scheduling a TV panel called a Night in The Writer's room which had 12 show runners and writers, out of the 12 they only had one woman on the panel! It didn't take long for women in the industry to start suggesting who they could have invited!
Hey @Variety! Here are some ideas for you! *Jenni Konner&Lena Dunham*Melissa Rosenberg* *Tina Fey*Marti Noxon&Sarah Gertude Shapiro*Liz Flahive&Carly Mensch*Nahnatchka Khan*Maurissa Tancharoen*Jessica Queller*Shonda Rhimes*Jenji Kohan*Rachel Bloom&Aliene Brosh McKenna pic.twitter.com/CbzL9Fppom

— Busy Philipps (@BusyPhilipps) June 5, 2018
Varity listened and say they're working to change the lineup.
On behalf of Variety, we apologize for the egregious oversight regarding the lack of female writers participating in our upcoming A Night in the Writers' Room event. We hear you loud and clear, and are currently working on rectifying our mistake.

— Variety (@Variety) June 5, 2018
Netflix has renewed controversial show "13 Reasons Why" for a 3rd season coming next year.
The First poster and the trailer for A Star is Born is here!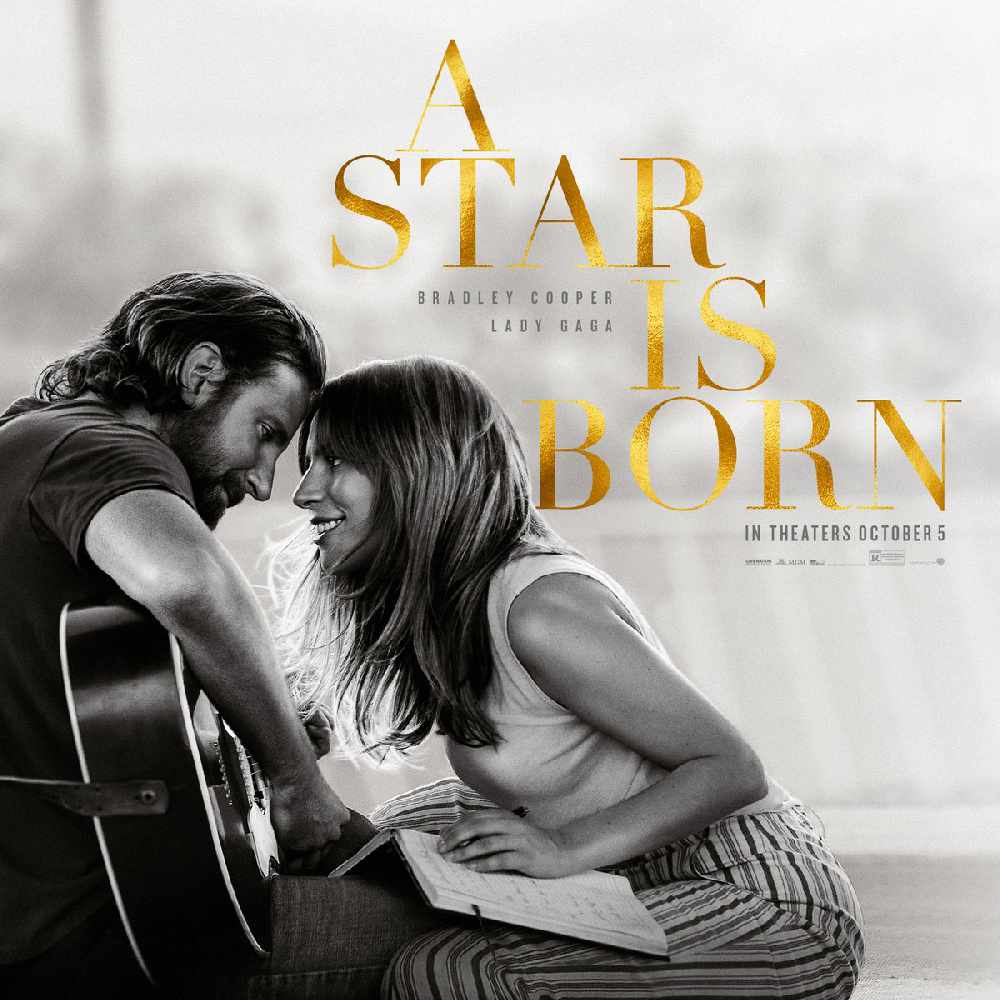 We finally get to hear Bradley Cooper and Lady Gaga sing together!
Shocking news about David Cassidy! Turns out he was lying about having dementia, and his health problems leading up to his death were all caused by his drinking! Cassidy was filming a docu series before he passed away and made the shocking confession! A &E are ready to air what was filmed before he passed, it premieres on June 11th.
Christina Aguilera has blessed our ears with another track off of her upcoming album Liberation! It's called Like I do featuring GoldLink and is a bit not safe for work! Making us even more excited for Liberation to drop!
Former teen heartthrobs from One Tree Hill James Lafferty & Stephen Colletti are asking fans to help fund a new show 'Everyone Is Doing Great'. The synopsis is two actors who had success on a hit vampire show lean on each other as they try to reclaim their fame. They already shot a pilot and now just need the funding to make the first season! They're offering up some cool perks for funders! Check it out on Indie Gogo! Click the pic to learn more!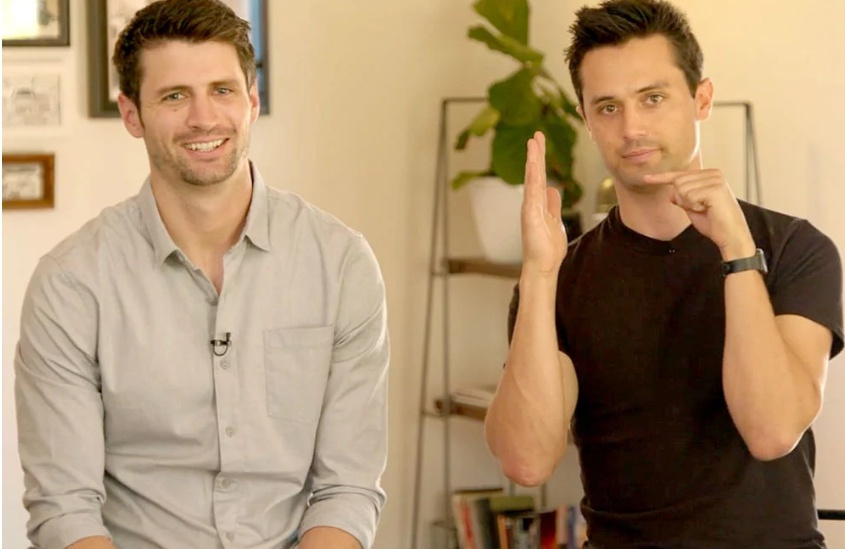 Creepy viral tweets called Dear David may be getting a movie! On August 7th, 2017, popular cartoonist Adam Ellis began telling the story of how a dead child is haunting his apartment and is trying to kill him and is really terrifying.
Since Storify is closing, I compiled all the Dear David tweets into a Wakelet story for easy reading: https://t.co/53gIKfwr9M

— Adam Ellis (@moby_dickhead) May 16, 2018
Justin Bieber is being sued by a man who claims the Bieb's punched him back in 2016! The guy alleges the Biebs became irate after he took a picture of him. Bieber then threatened him, used racial slurs and then punched him in the face, head and body when he tried to get away. He says the Bieb's security got in on the beating too causing him to lose consciousness. He's asking for unspecified damages.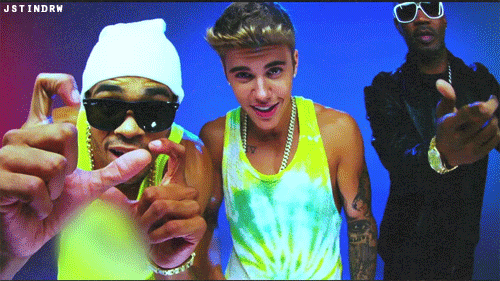 Riverdale's Lili Reinhart says she is not pregnant just bloated! Fans were wondering if she needed to be on bump watch after an unflattering picture of her stomach hit the web! She says she will not be apologizing for her body that yes sometimes gets bloated!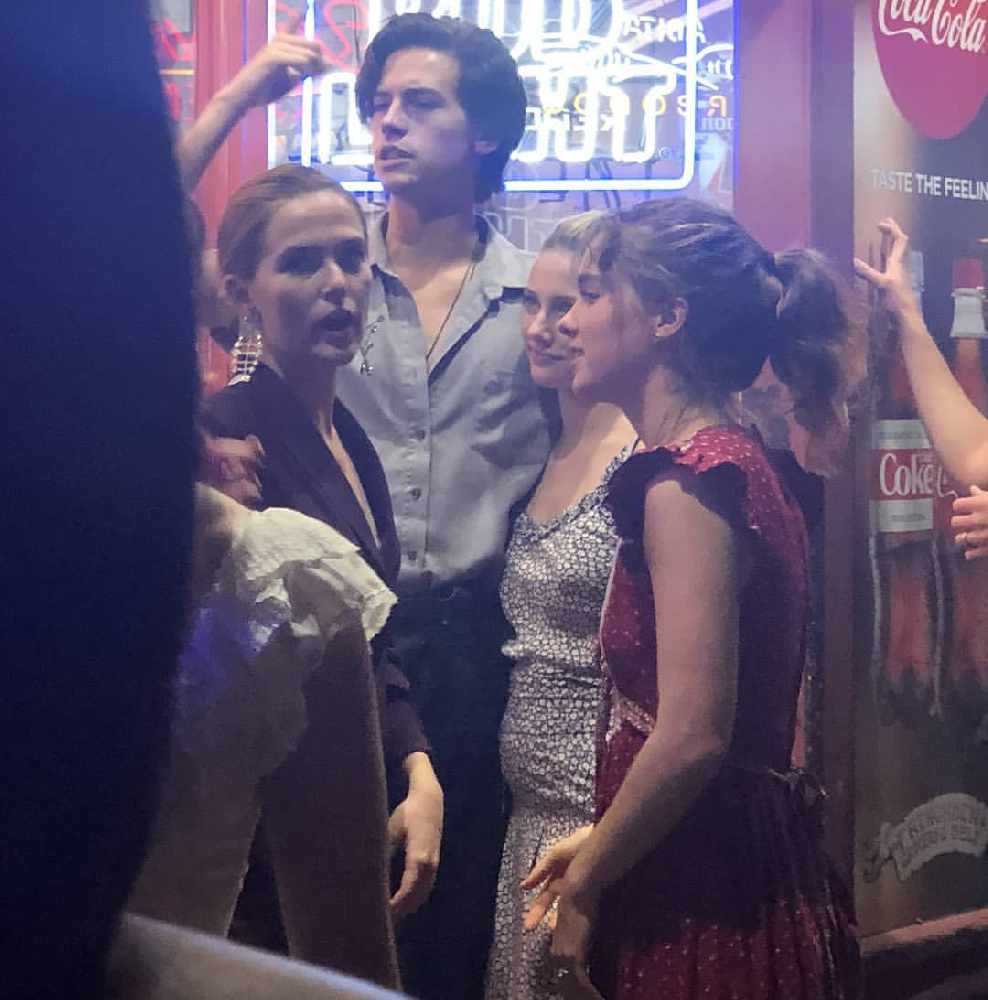 Legally Blonde 3 is happening and it has a release date of Valentine's day 2020! This isn't a rumour anymore! Reese Witherspoon confirmed the news herself!