So maybe Nicki Minaj and Eminem aren't dating….Everyone went nuts when Minaj confirmed that they were an item, but now she claims she was just joking! Girl this is not something to joke about! Click the pic for a timeline of their relationship!
One thing we know is true, is that Minaj will once again be doing a song with Ariana Grande! It's called The Light is Coming and Grande shared a snippet of it on social media!
May 27, 2018
Tiffany Haddish is being sued by her ex-husband for slander and defamation over what he says are lies in her bestselling auto biography the Last Black Unicorn. He wants a cool 1 million in damages.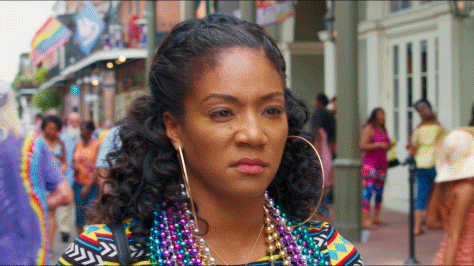 Good news for fans of The Expanse! It's been saved from cancelation! The 4th season has been picked up by Amazon!
NBC's next live musical is coming next spring, and the show is, HAIR! The Broadway classic will come to the silver screen. No word on a cast yet! Roseanne is learning a tough lesson about freedom of speech. Sure you can say whatever you want, but your words have consequences! After Roseanne tweeted a racist jab at a former Obama aide, she deleted it and apologized for the bad joke, but that didn't stop ABC from pulling the plug on the Roseanne revival. That's right the show is cancelled even with its monster ratings. Roseanne tried to blame Ambien for her racist tweeting, while also telling everyone to stop trying to defend her, but she's still liking Tweets making excuses for her, and spreading conspiracy theories!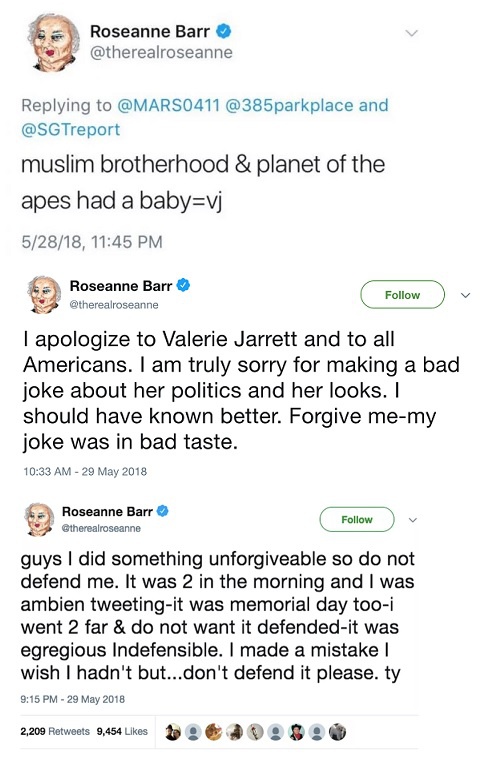 The company behind Ambien Tweeted you can't blame their drug for racism. Now that her show is canceled the reruns are also being taken off the air. So far none of her cast mates are supporting her, with many tweeting out how disgusted they are with her Tweet.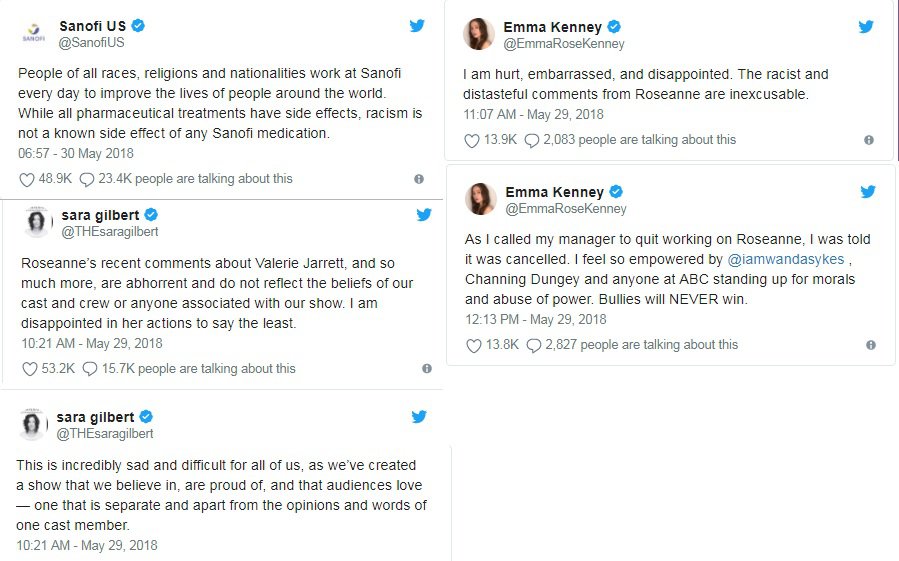 The Roseanne controversy won't let up! Her ex Tom Arnold says he knew the revival wouldn't end well. Really anyone who had been reading her social media in recent years shouldn't be surprised. She's been tweeting about vile things and conspiracy theories forever.
Tom Arnold, actor and ex-husband of Roseanne Barr, says he knew the 'Roseanne' reboot "would not end well" when he saw how she was "so into the conspiracy stuff" https://t.co/9G14ojcKNI pic.twitter.com/f7ROdmYoAW

— CNN (@CNN) May 31, 2018
Jimmy Kimmel is being dragged for suggesting we blame mental illness for her nonsense and saying she needs compassion right now.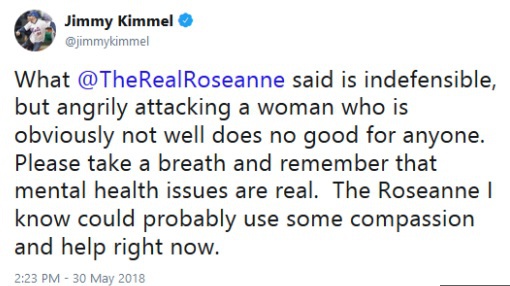 Roseanne isn't going to get out of this one easily, Michael Moore is now teasing a new projecting he's got on the go dealing with her and Trump.
I know Roseanne. And I know Trump. And they are about to rue the day they knew me... pic.twitter.com/vW81Gq7s1i

— Michael Moore (@MMFlint) May 30, 2018
In other Roseanne news, there is a rumour going around that the executive producers are talking about continuing the show without Roseanne, but when asked about it costar John Goodman says he's heard nothing and he doesn't pay attention to the rumours. They may want to carry on the show since insiders say even with the cancellation ABC may have to pay people.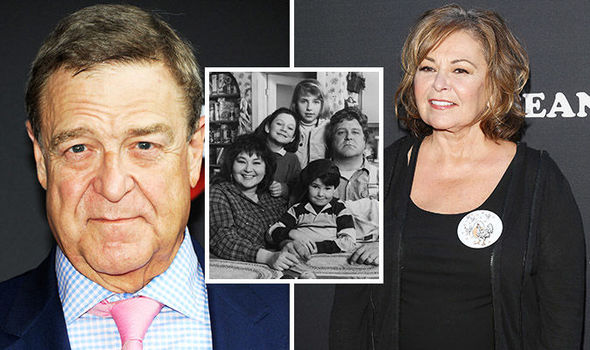 Roseanne Barr says she begged for her show not be canceled to save the jobs of her cast and crew! She tweeted that she wanted to make amends, and said she'd do anything to save everyone's jobs! She also tweeted that she didn't realize Valerie Jarret wasn't white, saying she looks like her family! It is a real shame that the crew lost their jobs, so many of the shows ABC canceled too soon are tweeting that they're ready to come back and would give jobs to Roseanne's crew!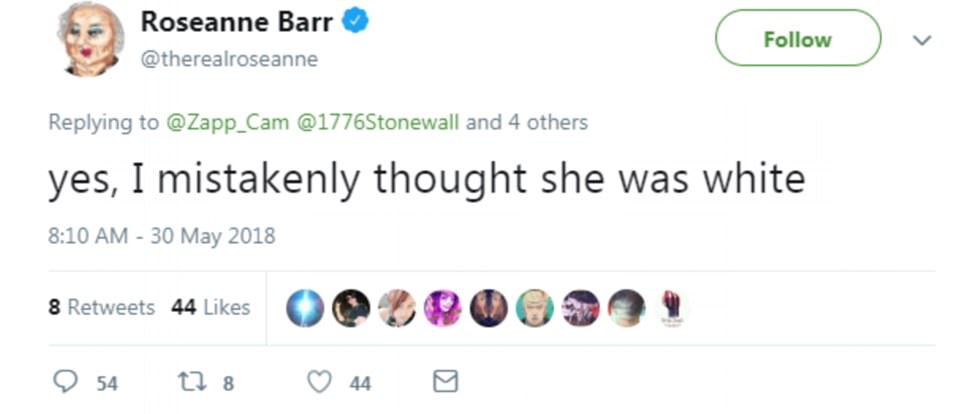 Azealia Banks is spilling the tea about Kanye West and Rihanna! The controversial rapper says both west and Rih Rih left her and others working on their music to starve in the studio! She says when she was writing for West he had a private chef cook for just for him, then he sat and ate it without offering even a snack to others in the room! As for Rihanna she left her writing team to slave away while she partied upstairs, only sending down a couple beers and a jar of peanuts! On top of that they didn't put them in a room with even chairs!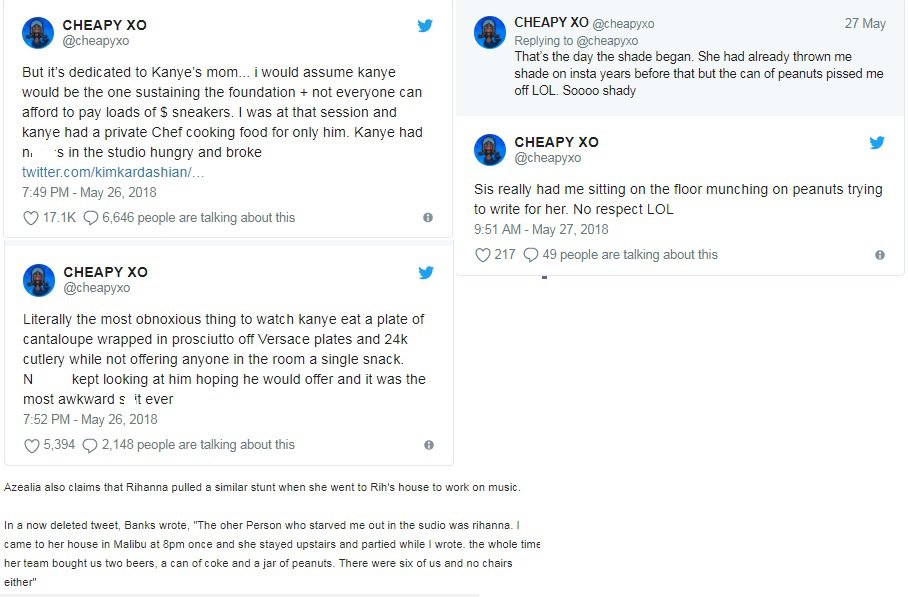 Pusha T and Drake are trading diss tracks, but Pusha has taken it to the next level with The Story of Adidon" where he revealed that Drake has a son that he's hiding.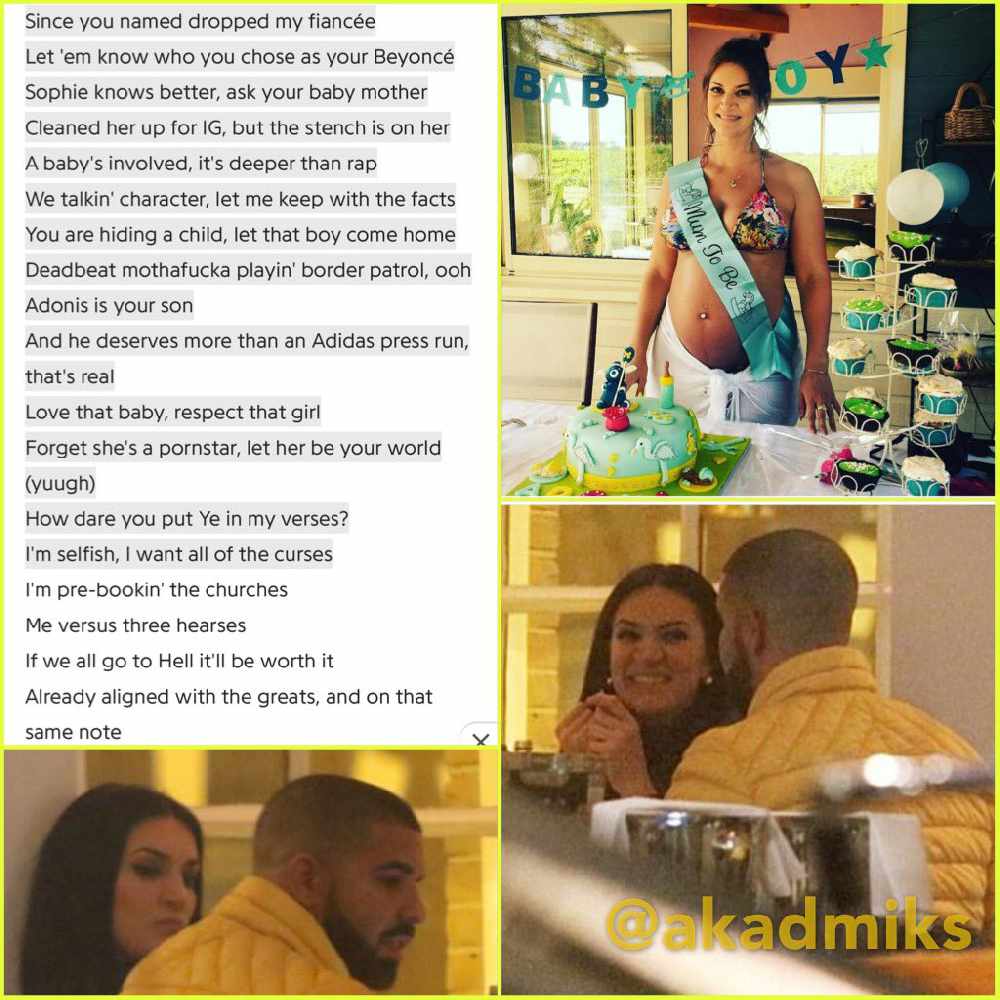 On top of that he used a crazy picture of Drake in blackface that has people wondering what the heck Drake was thinking for that shoot!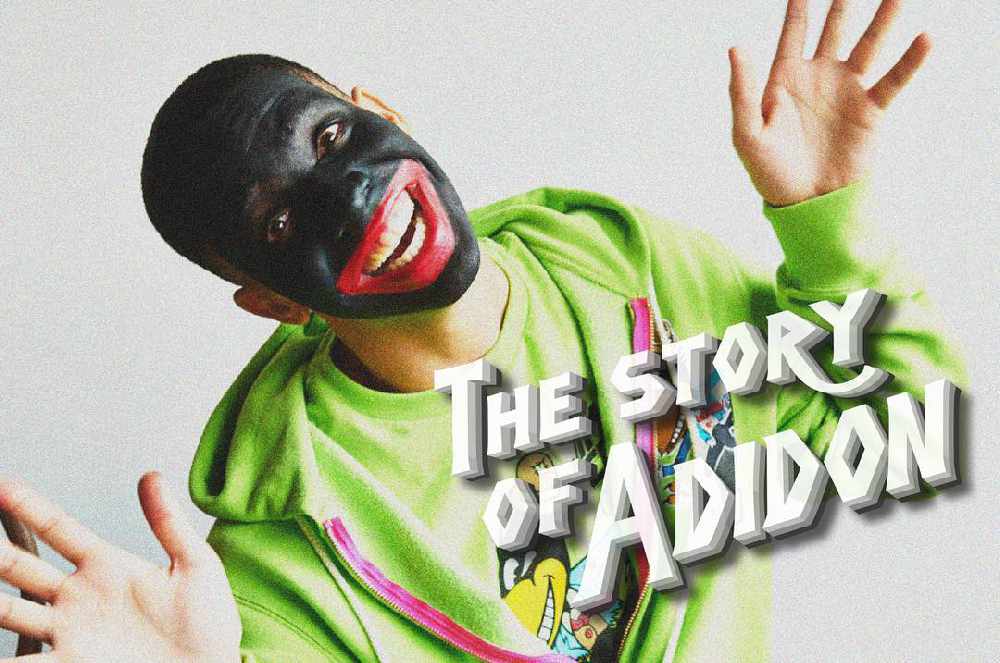 Pusha T also claims Drake was waiting to reveal his son named Adonis, when he dropped his new line with Adidas. Drake has opened up about the blackface photo Pusha T used on his new diss track! Drake says the photo shoot in question was an art piece, he and a friend created ten years ago when he was struggling actor. He still hasn't commented on Pusha's allegations he has a secret son with a porn star, but page 6 says Drake has been cutting checks to his possible baby mama even though he doesn't know for sure if the kid is his.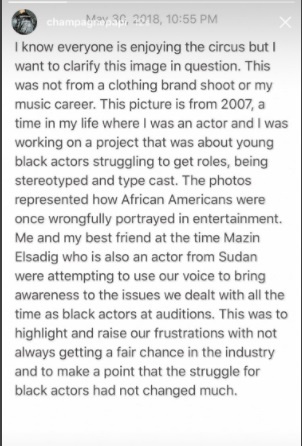 Big news for the Walking Dead! Star Andrew Lincoln, who plays Rick is leaving the show after season 9! Who will take his place as the lead? Fan favourite Norman Reedus who plays Darryl! It of course comes with a major pay raise! Word is he's getting a new 20 million dollar deal for the promotion!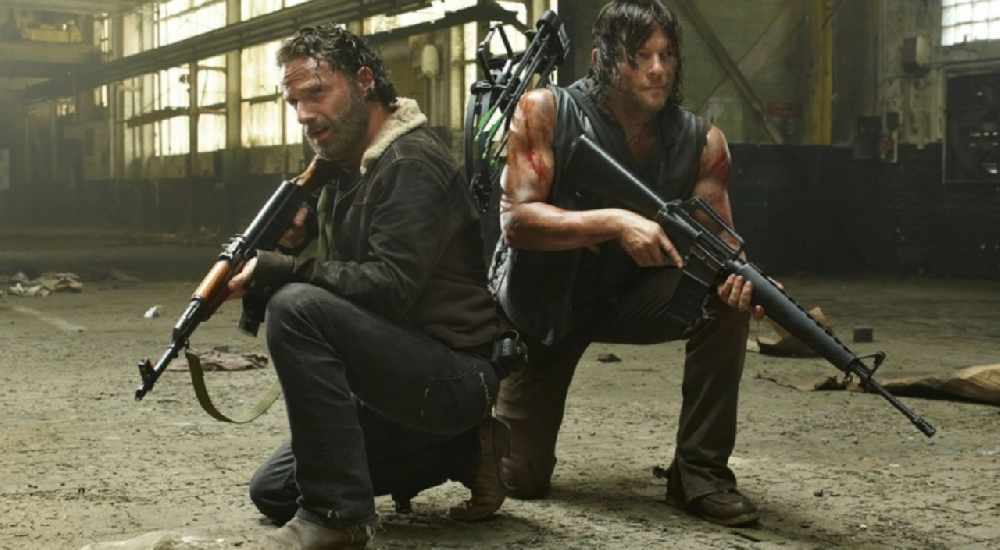 It comes at the perfect time since he's going to have another mouth to feed! Multiple sources are confirming the rumour that Diane Kruger and Reedus are expecting their first child together!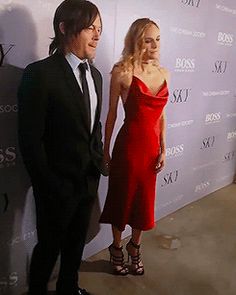 In other baby news! Brigitte Nielsen says she's expecting her 5th child at the age of 54! Sadly Flavor Flav is not the father.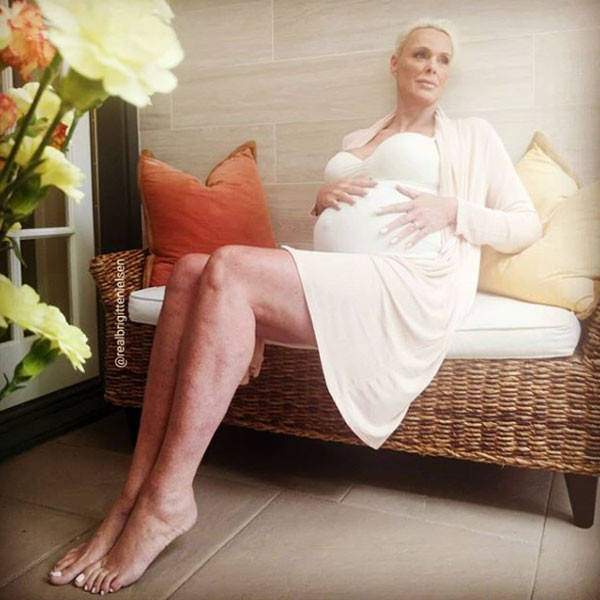 Here's some truly horrific news. Now that Kesha's appeal to get out of her Dr. Luke deal has been rejected, the producer is now suing her for 50 million dollars. The creep is suing her for defamation, and loss of revenue. He claims if Kesha hadn't accused him of sexual assault he would have made major bank and could have kept working with Katy Perry.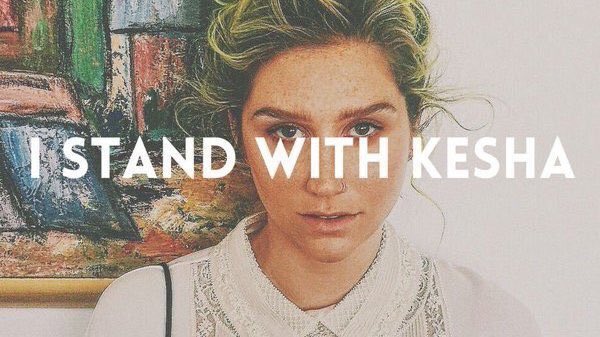 Frances Bean Cobain's ex-husband is now suing Courtney Love for attempted murder! He says Love, Sam Lufti (the creepy dude that used to hang out with Brittney spears before her meltdown) Ross Butler (of 13 reasons why) and others conspired to break into his home, kidnap and murder him all to get back Kurt Cobain's guitar. His story is crazy!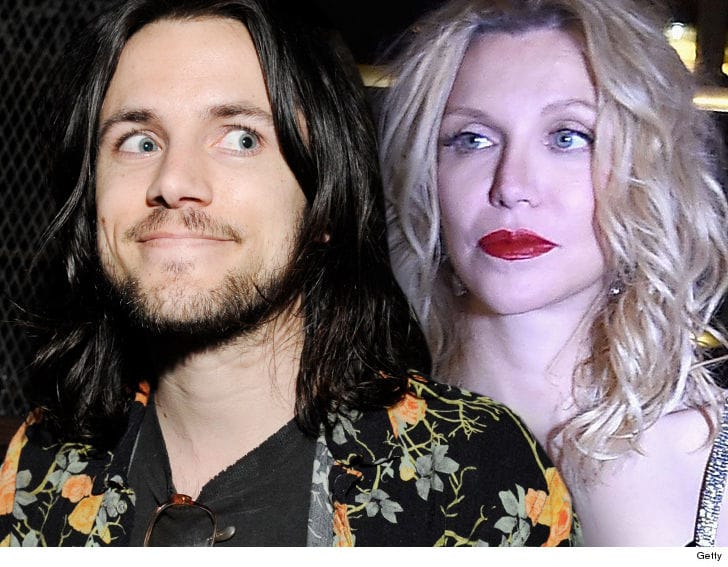 Taylor Swift is furious and has fired her friend and back up dancer Toshi after disturbing pictures from his Instagram came out! He posted a series of offensive, sexist and disturbing memes on social media so now he's out of a job.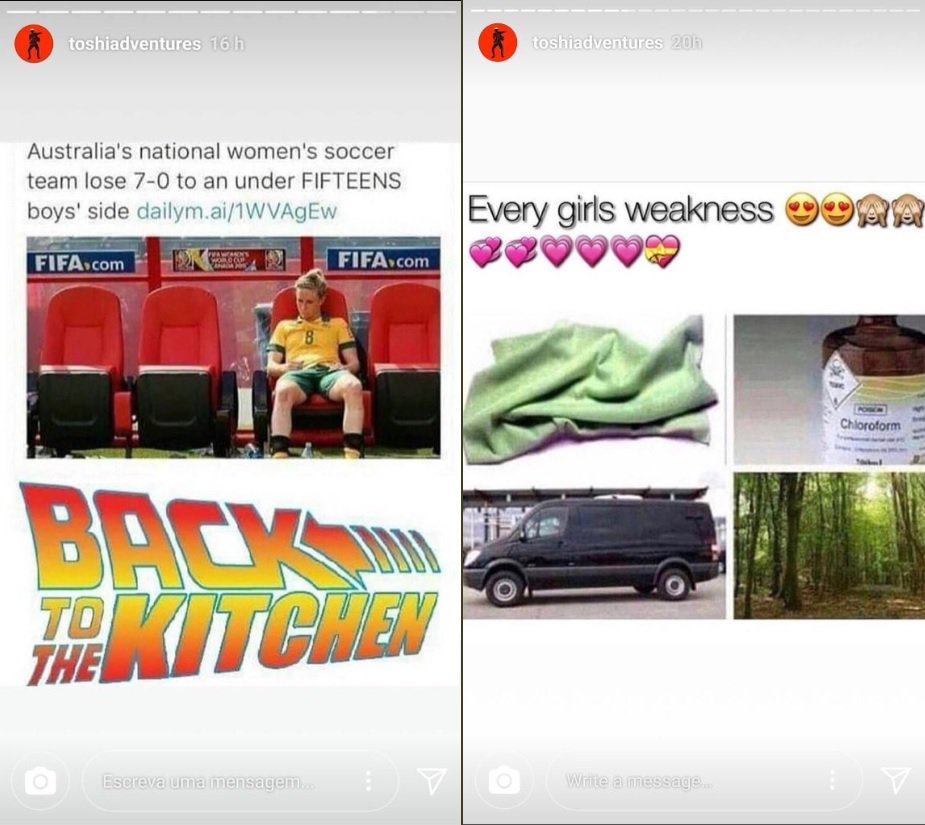 Bad news for music lovers! SZA says she has permanently injured her voice! The singer tweeted and deleted that she now knows her voice has been effected, but didn't go into details! Let's all hope she was misinformed and she gets well soon!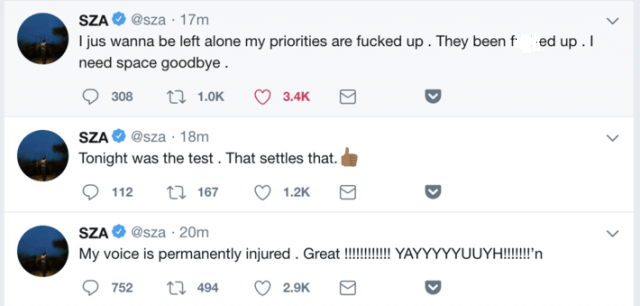 Jeff Goldblum is man of many talents and is working on his debut jazz album! He's been signed to a record deal, and is working on the album now! No release date has been set yet!
Tom Cruise has tweeted that production on Top Gun 2 has begun! It's due to hit theatres July 2019
#Day1 pic.twitter.com/7jjPL277Es

— Tom Cruise (@TomCruise) May 31, 2018
The trailer is coming for the new season of Doctor Who June 18th! Spoilers are already floating around as those who got a sneak peak of the trailer couldn't keep its secrets! Here are a couple minor spoilers for you! The first female doctor will have 3 new companions, the daleks will return and if you want any major spoilers you'll have to go look for them yourself!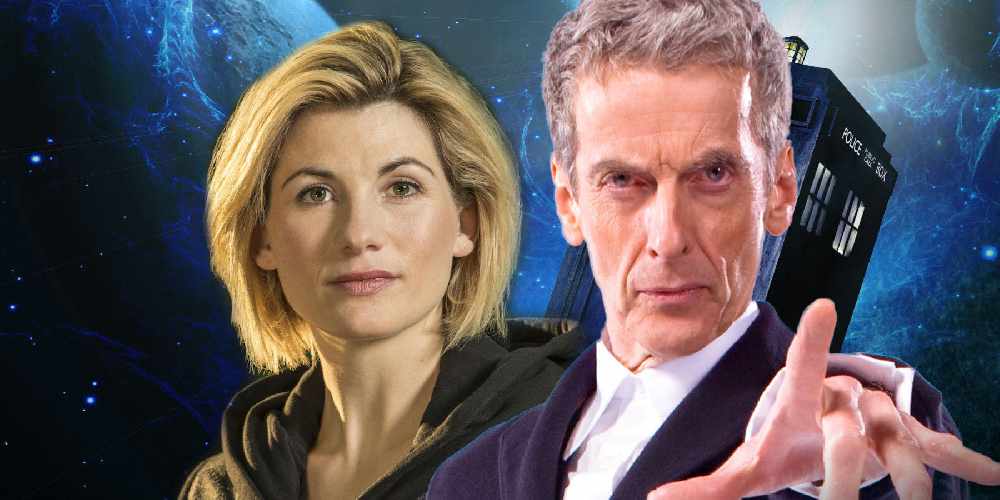 Kesha has dropped a video for her song Hymn and dedicated it to the dreamer's movement!
It's a great song, but not safe for work!
(1/10) When I attended the Time 100 Gala this past April, I met Cristina Jiménez, co-founder of the largest immigrant youth organization in the country, @UnitedWeDream. I was so moved by what she and her team are doing to empower immigrant youth in our country. pic.twitter.com/yGT5iN1IY0

— kesha (@KeshaRose) May 31, 2018
We have a new couple alert Nick Jonas is dating Priyanka Chopra! Too bad he didn't get to come with her to the royal wedding!