Maroon 5 is sounding more and more like a backup plan for the Super Bowl halftime show! It was first reported the NFL asked Rihanna to do it, but she turned it down in solidarity with Colin Kaepernick,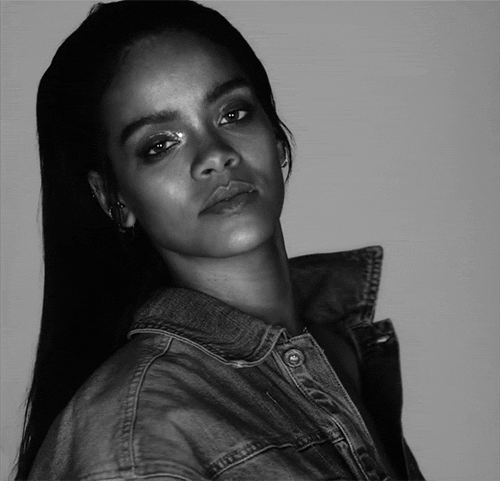 and now word is they also asked P!nk to take on the show, but negotiations fell through,
so they called Maroon 5. There were rumours Cardi B would join them as a special guest but she's said in the past she's team Kaep. Comedian Amy Schumer has also come out saying she won't be in any Super Bowl ads, because she also stands with Kaepernick.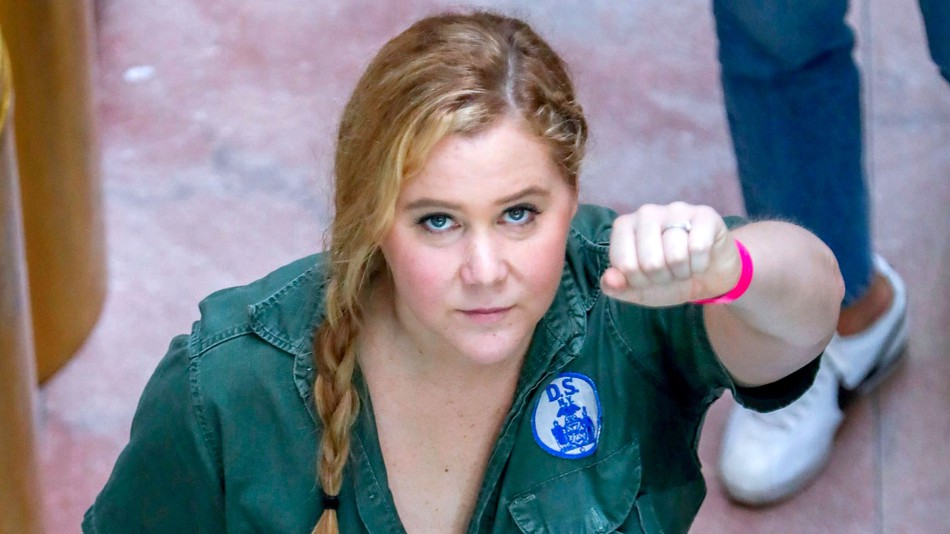 Word is Rihanna and Kaepernick are working on a secret project together, something to do with social justice!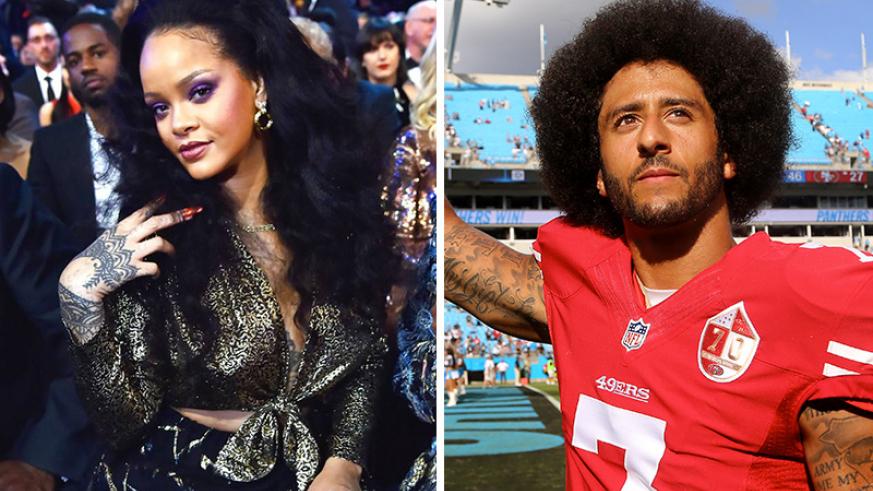 Selma Blair has revealed she's been diagnosed with Multiple Sclerosis. She shared a mirror selfie on Instagram along with the news thanking her new Netflix show's costume designer and the rest of the team for supporting her through it all.
The courts have awarded a Philadelphia song writer 44 million dollars in a lawsuit over an Usher song! The writer claimed to have created most of the song Bad Girl but wasn't listed in the writing credits. After a 7 year battle the court is on his side! From Belieber to Mrs Bieber! Hailed Baldwin is trademarking Hailey Bieber! It's all for a clothing line she's working on! This is likely just the beginning!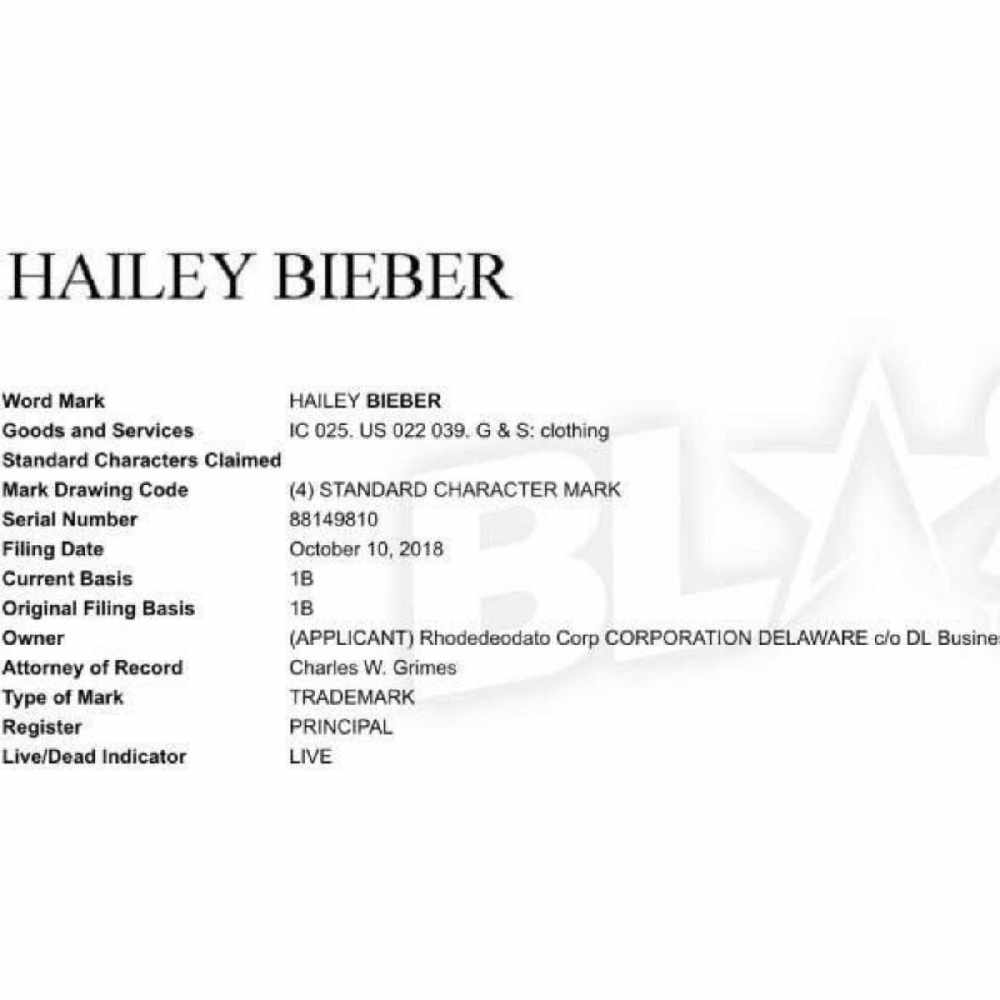 Queen Latifah and her fiancé Eboni are expecting a child! Her fiancé was spotted rocking a very large baby bump!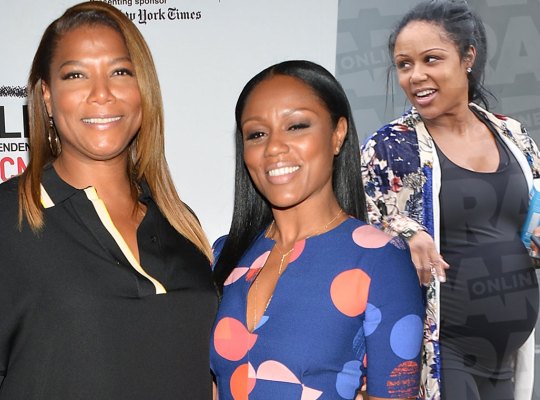 Brandon Lee son of Tommy Lee and Pamela Anderson is joining The Hills reboot! He's best known for feuding with his famous father this summer. He says he's two years sober and is hoping to be able to pay for his dad's rehab. He joins a few other newcomers to the reboot including OC star Mischa Barton! Most of our original faves like Audrina and Spiedi are coming back. Sadly Lauren Conrad and Kristin Cavallari passed on the reboot set to premiere next year!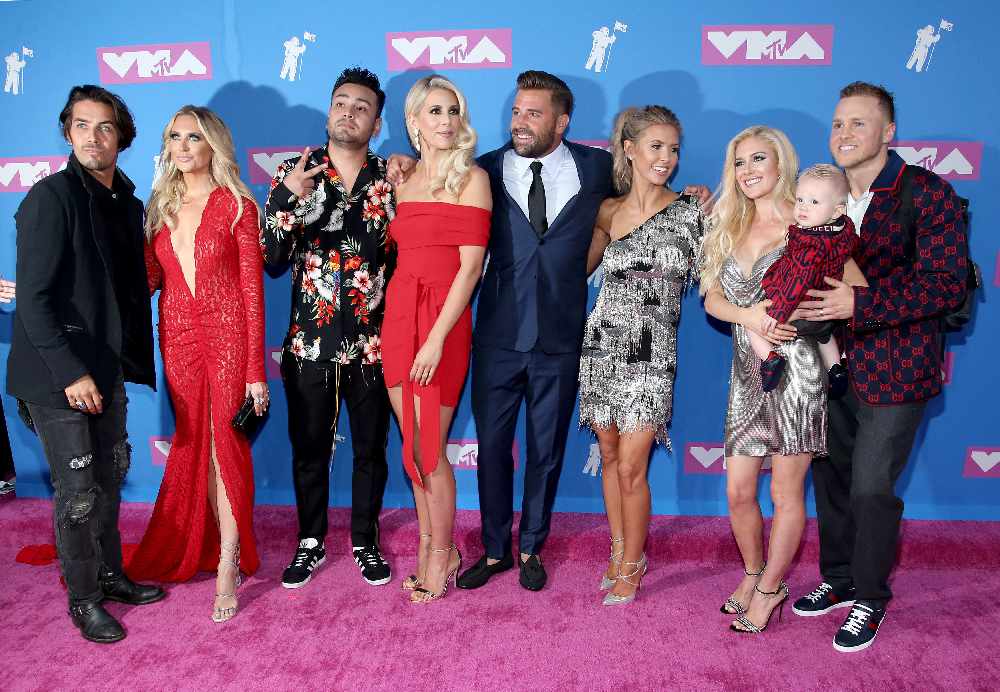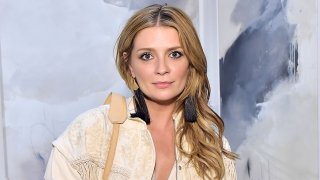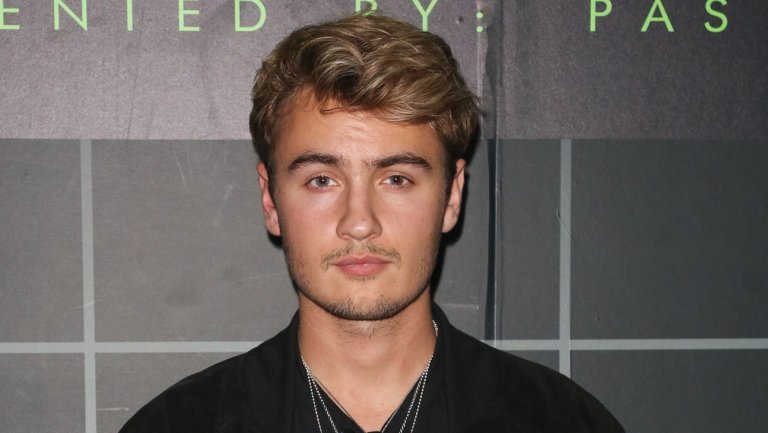 Amy Schumer is pregnant! She revealed she's expecting her first child with husband Chris Fischer. Of course she did it with flair it began with this post on her Instagram.
Which sent you to this post to her journalist friend's Instagram which had this posted.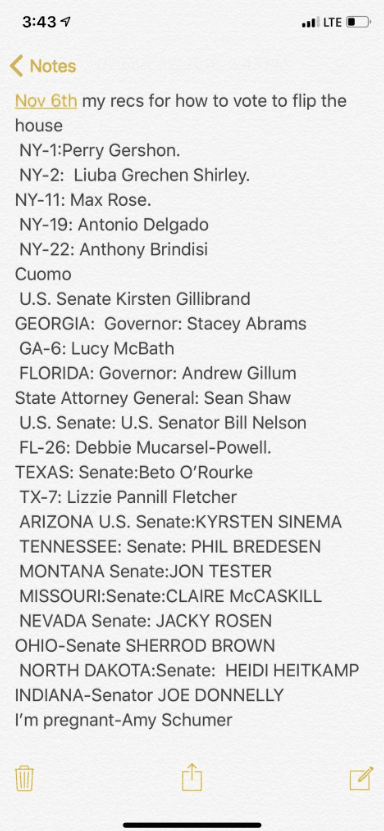 Sarah Silverman was on Howard stern and over shared some stuff about her relationship with Louis CK. It's gross, google it if you must. She was trying to explain why she didn't think he really understood the actions he was called out for. Well one of the woman involved quickly dragged her for her bad take, and Silverman has now apologized to her and it was accepted.
To be real clear, CK had "nothing to offer me" as I too was his equal on the set the day he decided to sexually harrass me. He took away a day I worked years for and still has no remorse. He's a predator who victimized women for decades and lied about it. https://t.co/xrfI6HwXqx

— Rebecca Corry (@TheRebeccaCorry) October 22, 2018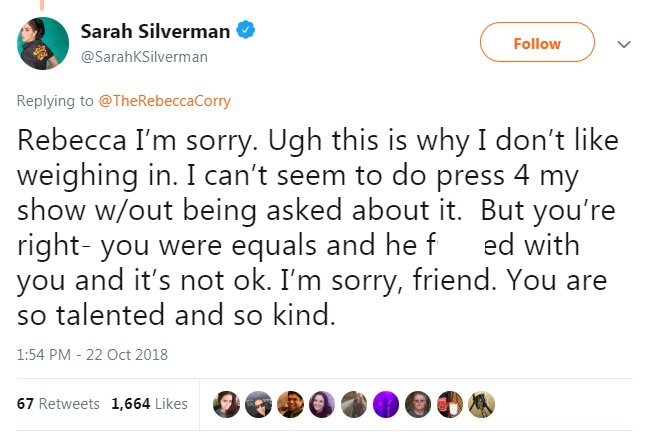 Tracy Chapman is suing Nicki Minaj for sampling her song Baby Can I hold you in her song sorry even though Chapman repeatedly denied Minaj's request for clearance!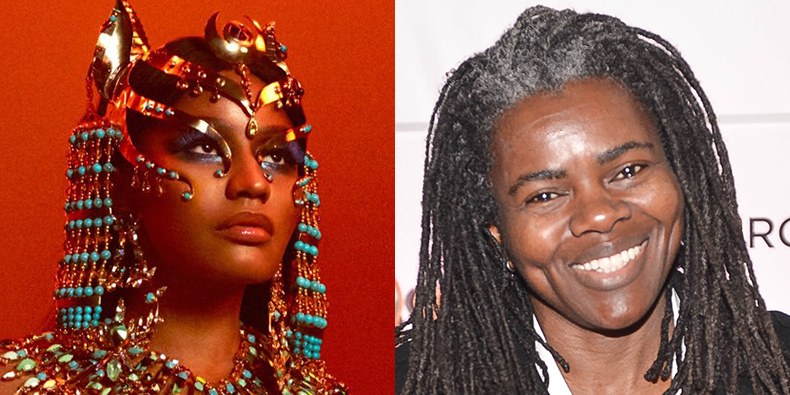 Chapman wants damages and wants to stop Minaj from ever releasing the song again. Minaj tried to play like she had no idea, but no one believes her.Dave Grohl says after the surviving members of Nirvana and a few special guests performed at their Cal Jam festival this month he's starting to consider some more Nirvana reunion shows! While they may do something special the former bandmates agree it wouldn't be a full circus or regular thing but it was great to play together! Megyn Kelly the woman who thinks Jesus and Santa are white and that's a verifiable fact, also thought rocking Black face for Halloween was not offensive as long as it's for a costume. She had a panel of white people discussing political correctness and Halloween on her show and of course she was dragged for her tone deaf take on costumes.
It was pretty clear that even her NBC coworkers were not impressed and this morning she started the show with a seemingly heartfelt apology. Let's hope she actually learned her lesson.
David Schwimmer has provided proof that he did not rob a British store! Police in the UK are on the hunt for a suspect that is the spitting image of the Friend's star.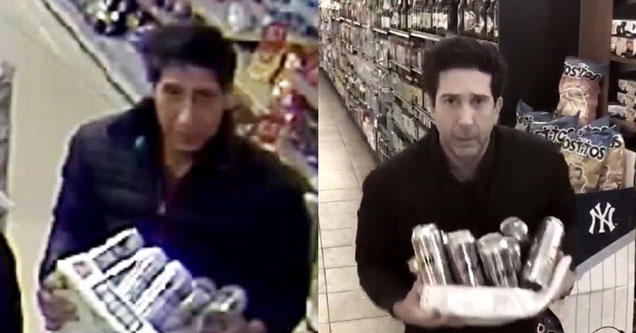 The man in question took some beer from a store in Blackpool and when you see the security footage it really is uncanny how much the man resembled Schwimmer. Thankfully he has the proof he was in New York at the time.
Officers, I swear it wasn't me.
As you can see, I was in New York.
To the hardworking Blackpool Police, good luck with the investigation.#itwasntme pic.twitter.com/EDFF9dZoYR

— schwim (@DavidSchwimmer) October 24, 2018
Scarlett Johansson turned down funding for a movie project from the Saudi Crown Prince. She didn't want his dirty money since he's perpetuating the war in Yemen and has women locked up. Word is she vetoed it before the death of a Saudi journalist!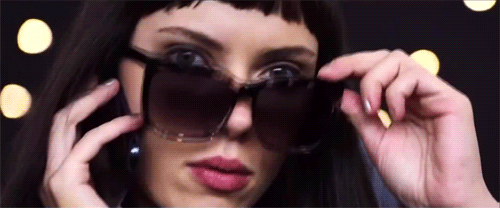 Christina Aguilera is singing out to fans to get them to vote in the upcoming us midterm elections! She sings acapella and it will give you chills!
Tuesday Nov. 6th#GetUpAndVOTE 🙏🏼💙 pic.twitter.com/6I6DqdrhJN

— Christina Aguilera (@xtina) October 23, 2018
Megyn Kelly's show is canceled. NBC pulled the plug on her show after a string of hiccups including her bad take on black face this week. Her comments have also resulted in her agents dropping her and rumour is NBC is planning to fire her! That's likely whey she's hired a lawyer to help her fight for the millions her contract is worth. Rumour is she's demanding Ronan Farrow come to the meetings with NBC's higher ups as witness, though Farrow claims to have not been contacted by her team yet.
Drake turned 32 and celebrated with a 2000's themed birthday bash! It included a 7/11 Slurpee machine, a blockbuster movie wall, hilarious shirts with a young Drake, cars from Pimp my Ride and of course all the classic fashions of the era!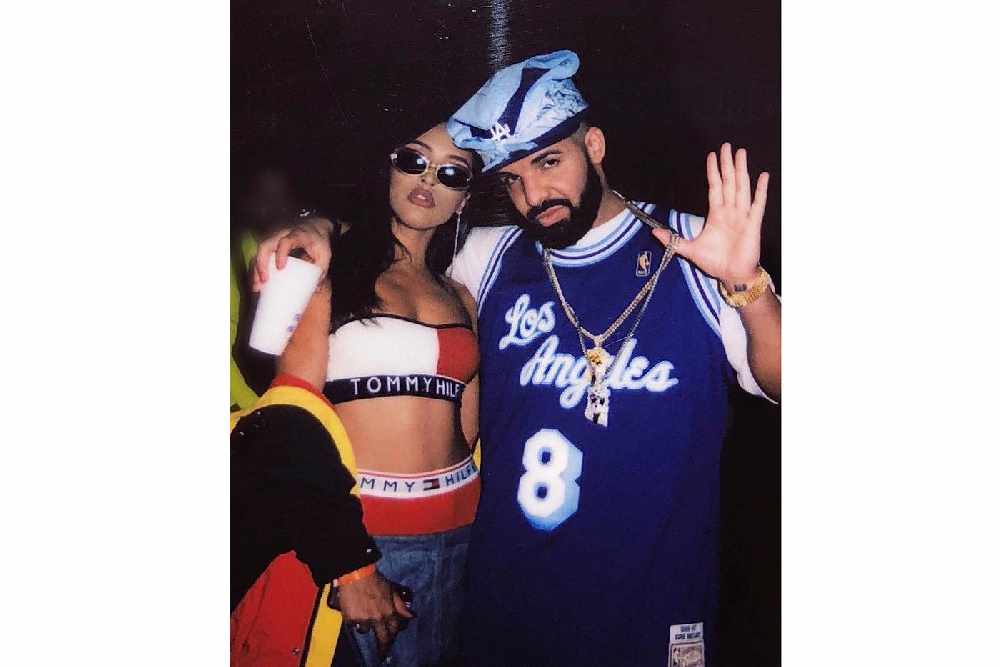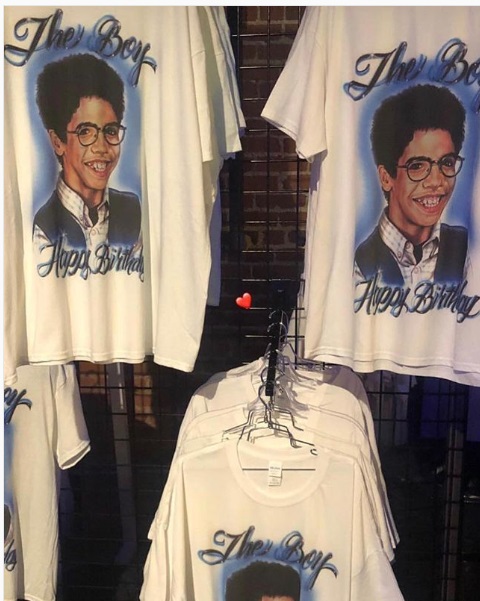 It's far too early for Christmas music, but maybe make an exception for Silent Night by William Shatner and Iggy Pop it's the first song off of Shatner Claus William Shatners new Christmas album dropping October 26th. The album also features collaborations with Henry Rollins, Brad Paisley, Jethro Tull's Ian Anderson, ZZ Top's Billy Gibbons and more. If The Nanny is rebooted Fran Drescher wants Cardi B to play her daughter!! The idea hit her when Cardi B gave her a shout out on Instagram! She realized they both have funny voices and would make a great mother daughter pair! Cardi B says she's in if it happens!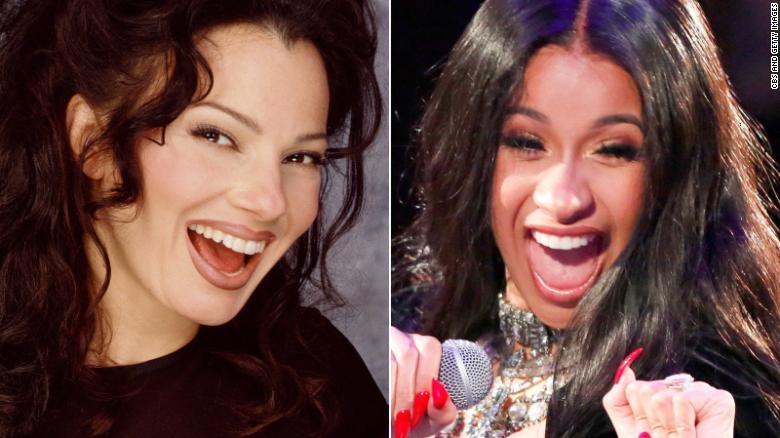 If you've ever wanted to get your hands on a pair of Ed Sheeran's undies now is your chance! He donated 6 pairs of his boxers, Lego models, personalized shirts and more in a collection of over 300 items set to be auctioned off for st Elizabeth Hospice. The sale starts on November 10th, no word on if the underwear has been washed or not.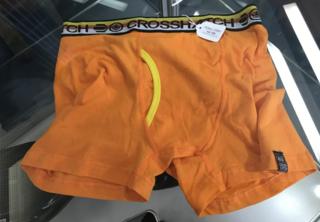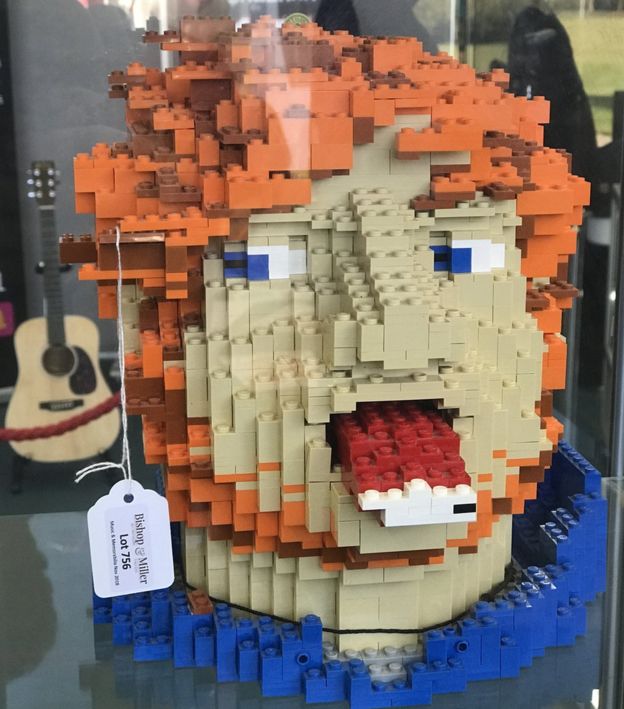 Lady Gaga's next pop album will be a "surprise"! She's been taking time all year to work on a new album, but she's holding the details close to the vest specifically to surprise us all! Mother monster says her next priority is her Vegas show and then it's all about a new album! While we don't know what or when that will be, we do know she's recorded another jazz record with Tony Bennet due out next year!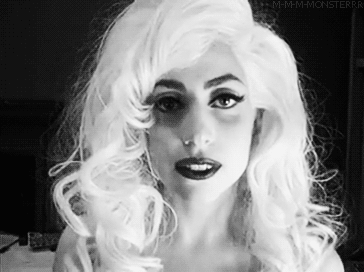 Ariana Grande has released her 'Sweetener' tour dates! She's doing 4 Canadian shows in April 2019! Montreal on the 1st, Toronto of the 3rd, Edmonton on the 25th and Vancouver on the27th!
ɹnoʇ plɹoʍ ɹǝuǝʇǝǝʍS @americanexpress presale 11/1-11/3 pic.twitter.com/E8JTqBPChl

— Ariana Grande (@ArianaGrande) October 25, 2018
After Kelly Rowland shared pics from a recent photo shoot people started accusing her of bleaching her skin and she clapped back! In an Instagram video she shows off her unchanged complexion, saying skin bleaching is just not for her and reminding people how lighting works.
 Mariah Carey is gracing the Voice with her presence and the judges are all beyond thrilled to be working with the legend! In a cute promo video they all fan girl over the legend.
SUPERSTARS, they're just like us.✨

Wait until you see our Coaches fangirl over @MariahCarey coming to #TheVoice. 😍😍😍 pic.twitter.com/5VPV8MukMl

— The Voice (@NBCTheVoice) October 25, 2018