Nicki Minaj and Cardi B are feuding again after the rappers got into it at a New York Fashion Week party! Cardi went to confront Nicki about the trash she's been talking when security got involved, Cardi got elbowed in the face and it exploded. A team of security separated the two so Cardi threw a shoe and of course it's all on tape. Warning it's not safe for work.
Cardi has explained herself on Instagram saying she's let a lot slide, but now that Minaj is trash talking her baby she's crossed the line.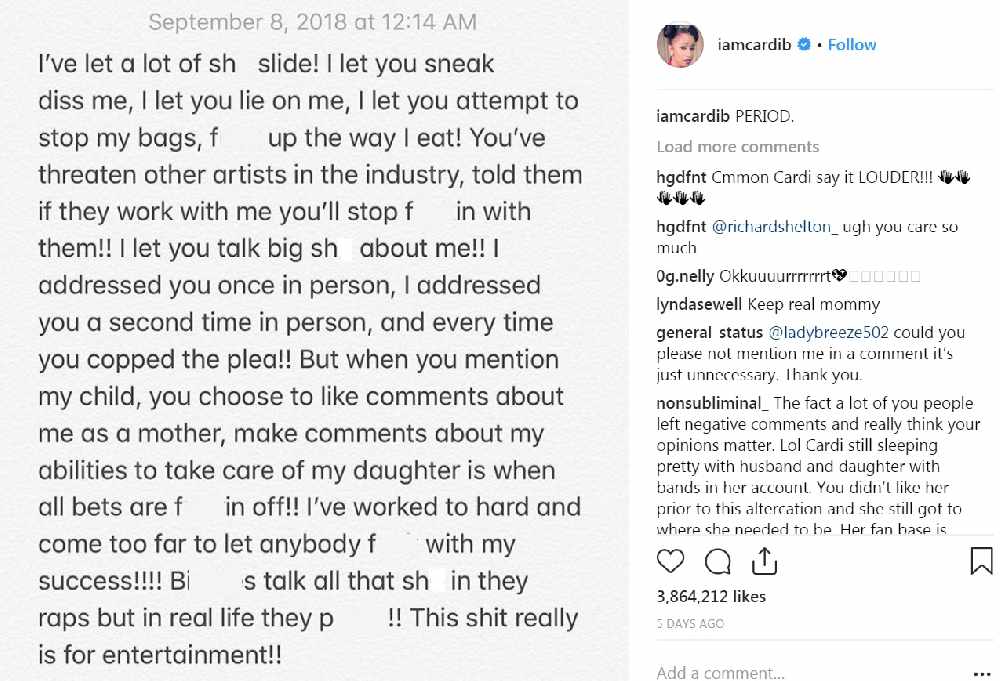 Minaj says she's not pressing charges and posted some passive aggressive stuff online before opening up about the whole incident on her Queen Radio show. Minaj denies talking about Cardi's baby, says the whole thing was humiliating and doubled down on her claims Cardi got where she is with payola and sympathy.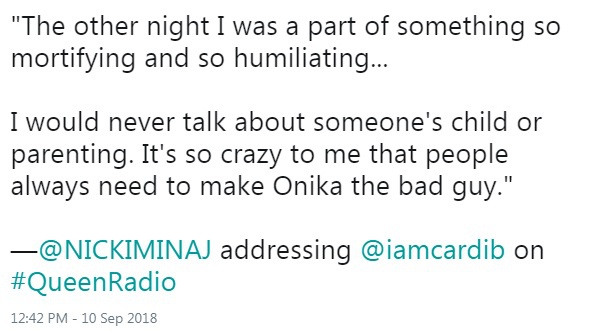 George Zimmerman continues to be trash. He allegedly threatened Beyoncé and Jay Z in a series of texts to a PI he was charged for stalking and harassing.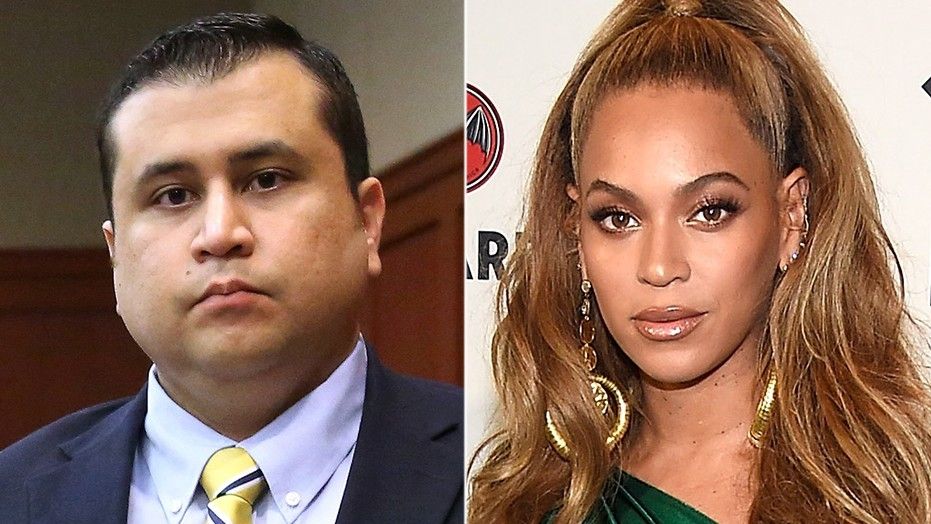 The texts will air in the final episode of the six-part docu series 'Rest in Power: The Trayvon Martin Story'
J.K. Rowling is blasting a racist and sexist op-ed caricature of Serena Williams published in an Australian newspaper on the weekend. The paper in question is not backing down and has tweeted out the cartoon which is reminiscent of the Jim Crow era.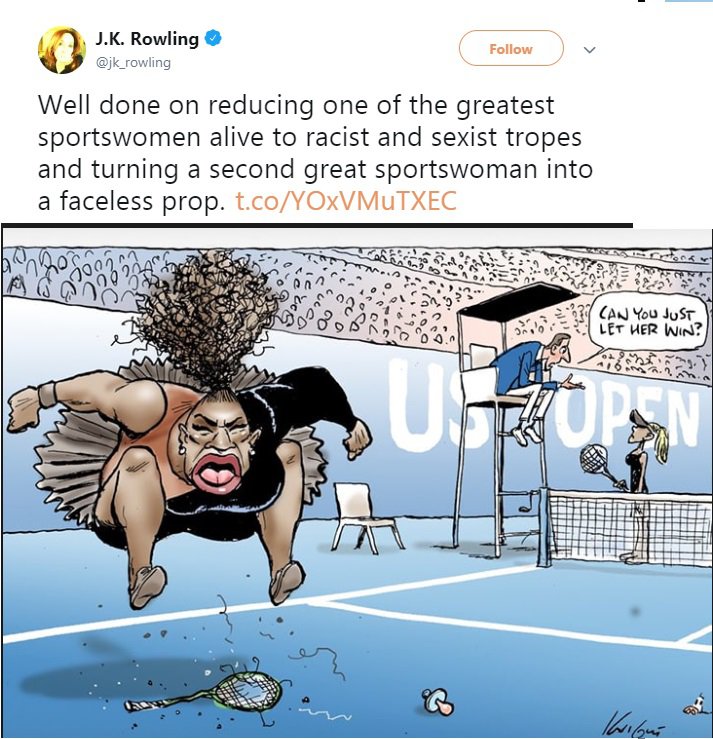 Jesus Christ Superstar won an Emmy for outstanding Variety special making the musical's producers John Legend, Andrew Lloyd Weber and Tim Rice members of the EGOT club meaning they've won an Emmy, Grammy, Oscar and Tony! Legend is now one of the youngest EGOTs and the first African American man to join the exclusive club!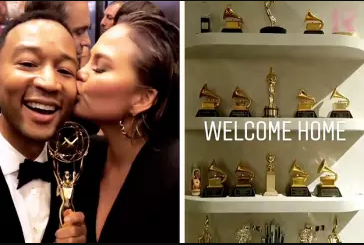 Marshmello the DJ and music producer best known for making hits with Selena Gomez and Anne Marie is a big fan of American Ninja Warrior and he wanted to try out the stage 1 course during the Las Vegas national finals. They let him decked out in the Marshmello mask he's famous for and he absolutely killed it! The run is pretty amazing!
The Are You Afraid of the dark movie is coming and will tell an original story! It of course still has the campfire and The Midnight Society! The writer says it's also going to be scary just like the classic show! You can watch the show for free on YouTube!
While the Academy tries to figure out the best popular film category fiasco, Disney has revealed all the Oscars they're preparing to submit Black Panther for, and it's a long list that covers just about everything! The movie is a shoe in for best costume design, but they're aiming for all the bests. We will see if the Academy agrees.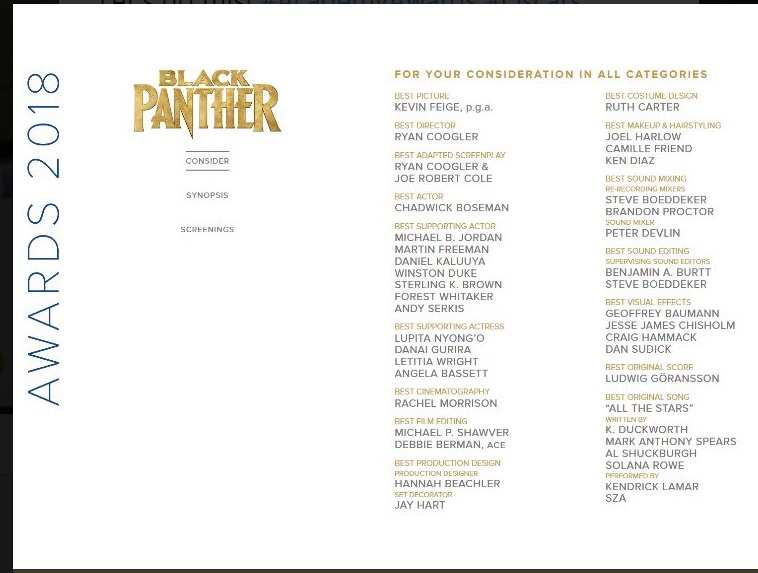 Marco Marco has made history by having a lineup of only Trans models at their New York Fashion Week show! The show featured some great fashion and 34 Trans models!
- Paul McCartney is opening up about his wild days with The Beatles and honestly it's little TMI. In a new interview with GQ he shares some gross stories that I could have gone without hearing. He also says that story of them all listening to George Harrison losing his virginity was likely true, but those rumours of crazy orgies were not. He says there were groupies and escapades but it wasn't nearly as wild as people were led to believe at least not for him. Click the pic to read the interview if you dare!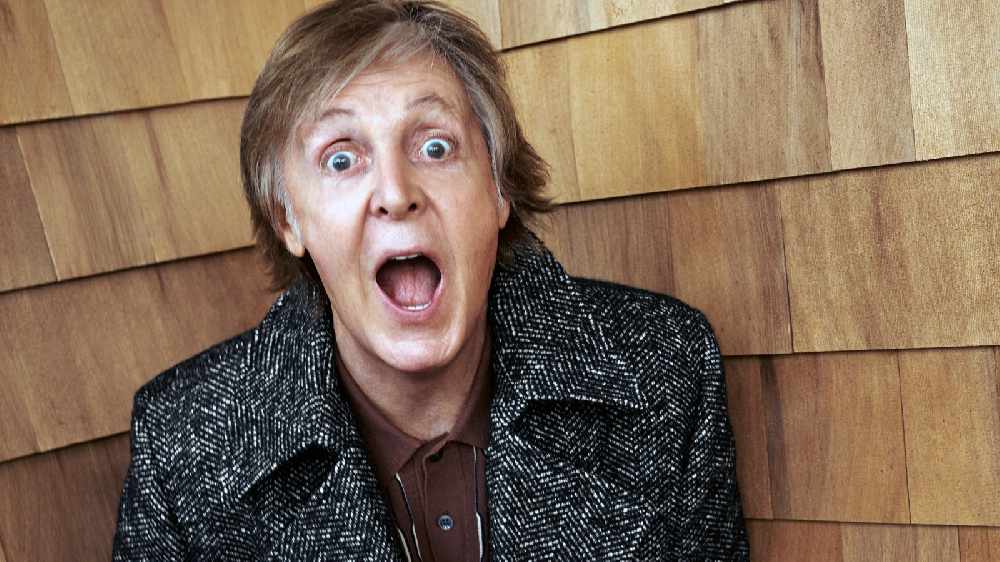 Halsey posted a thirst trap pic on twitter, but all anyone is talking about is how dirty her feet are!
said I'd catch you if you fall. 💡 pic.twitter.com/bb9hOYY7N0

— h (@halsey) September 12, 2018
Justin Bieber's manager Scooter Braun says that back when the Biebs was spiraling he worried he wouldn't wake up one day because of all the crap he was taking! He says the break he took from touring back in 2014 was to get the help he needed because his team was really worried about him, even begging him to go to rehab. In the end the Bieb's took the time and got himself back on track and Braun says he's in a good place again. Rachel McAdams has finally shown off her 5 month old baby boy! The actress and her baby daddy took a stroll in LA with the cutie and got snapped by the paps! Now we hope they reveal his name!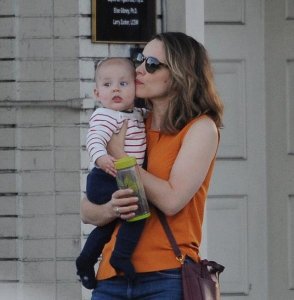 Dua Lipa says she's proud of her Chinese fans who were booted from her concert by guards all for waving pride flags, but she says seeing it happen was scary! She applauds them all for their bravery!
Shanghai ❤️ pic.twitter.com/mxLHxj2Y3y

— DUA LIPA (@DUALIPA) September 13, 2018
Before you celebrate or despair over the rumours that Henry Cavil is done being superman, new reports say nothing has been decided. Warner Brothers are focusing on Supergirl, but if they return to her cousin Cavil will still be in the mix for playing the Man of Steel. The rumours are stemming from Cavil turning down a cameo in Shazam because of money!
It's been revealed that the FCC in the USA has received complaints that TV show Lucifer is a plot to bring about the apocalypse. The show which was cancelled by Fox and saved by Netflix follows the devil as he lives in LA helping solve crimes. You can read the newly released complaints yourself!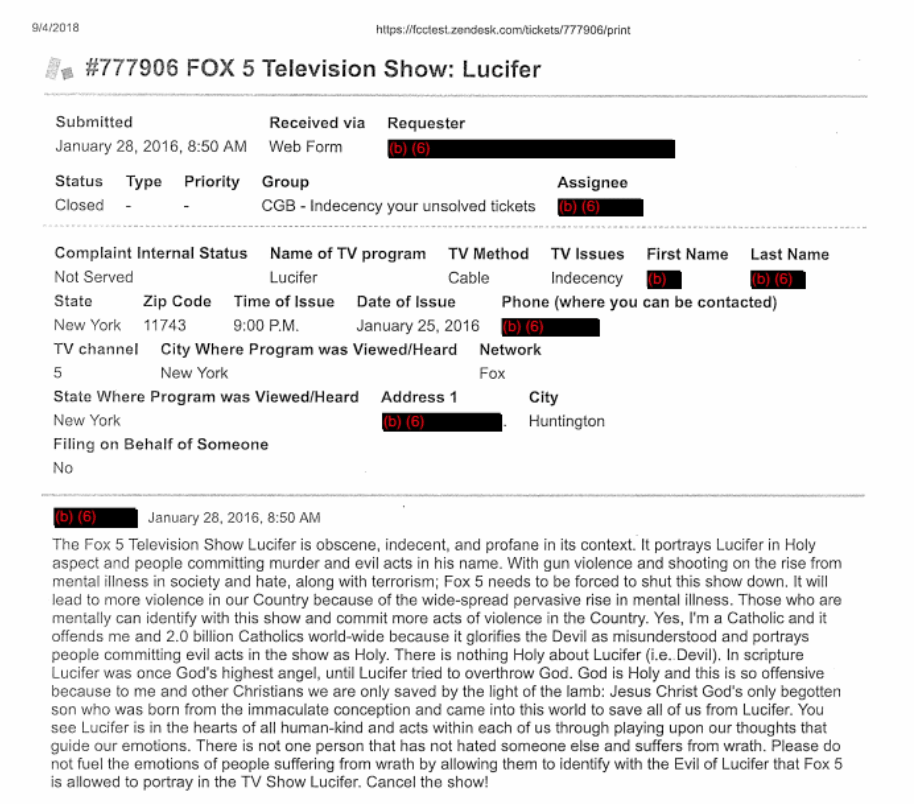 It's time to get excited for Netflix's the Chilling Adventures of Sabrina a dark reboot of Sabrina The Teenage Witch! The first teaser is here and it is chilling! The show premieres October 26th.
Justin Bieber & Hailey Baldwin are married!!! A source from the Bieber clan say the two had a private ceremony in New York yesterday. They were spotted leaving a New York court house with a marriage license looking very happy! Word is they still plan to have a big religious ceremony for friends and family, but they couldn't wait to make it official so they went for it!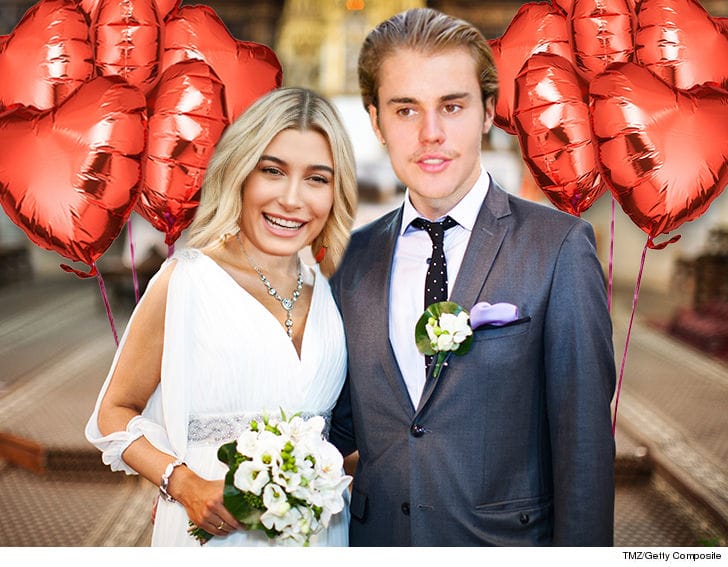 Marc Jacobs tried to sabotage Rihanna at fashion week! Insiders say that Jacob was not happy that he wasn't closing out New York Fashion week this year, an honour given to Rihanna and her Savage x Fenty show, so Jacobs made sure his show went extremely late so no one would make it to Rihanna's show!
Mariah Carey dropped the music video for her new song GTFO. It has the elusive chanteuse looking very sexy as she lounges around!
Avril Lavinge is sharing a snippet of her new single Head Above Water and some new promo pics! It is her first single since 2015, and it will be released next Wednesday, September 19.
September 13, 2018