This Thursday it's time to vote in the Whitehorse Municipal Elections! Here's what you need to know!
Click this pic for all the details!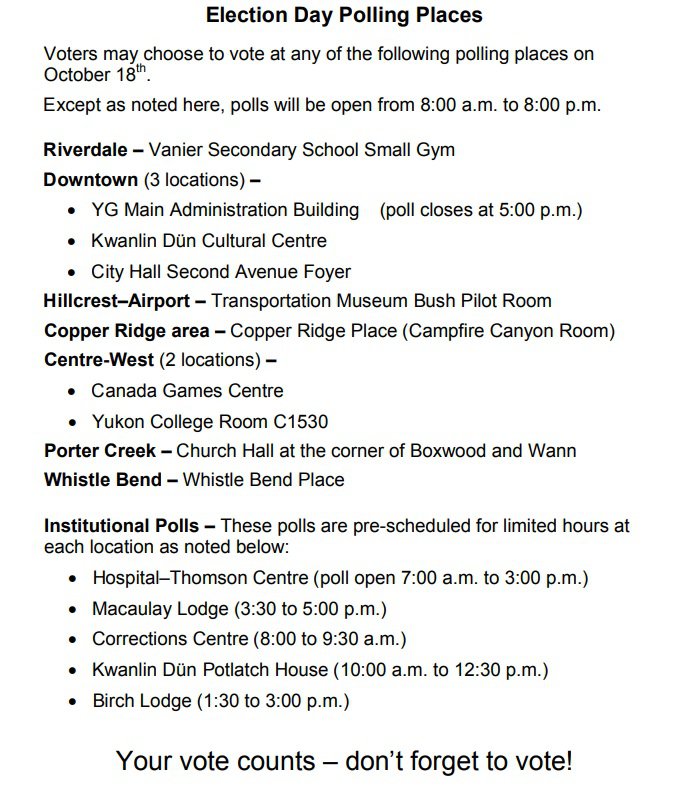 Not sure who to vote for?
The Rush has talked to the Mayoral candidates! Listen to their interviews here.
Check out this video from Northwestel Community TV with the mayoral and council candidates sitting down to talk about why you should vote for them!
The Rush will have live election coverage on October 18th once the polls close! Make sure you vote and then tune in to see who the winners will be!