Local Artist
Yukon Artist Spotlight
Weekdays at approx 12:50 pm tune into Sourdough Song introducing some of our local artists!
Al Oster was a music composer/songwriter/artist who arrived in the Yukon in 1957 and became an instant victim of the SPELL. He immediately recognized the history and legends of this land as a sleeping giant of wealth for heritage preservation and began writing musical ballads soon after arrival. He subsequently recorded several 45 RPM records to be followed by an LP called `YUKON GOLD'. By 1987 he had recorded and released 14 LP's in Canada, USA, Germany, and Belgium. In 1988 he filmed and released a 30 minute Music/Video documentary on the Klondike Gold Rush of 1898. The LP's and Music\Video include 60 of his original compositions, 40 of which are Yukon/Alaska ballads.
Get more at www.alosteryukon.com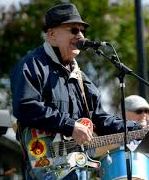 Hank Karr is the "The Yukon's best-loved balladeer." A pioneer of the music scene in the territory Hank has devoted his talents to writing and singing about the territory. An ambassador of the North and its music, during Canada's centennial in 1967 Hank even represented the Yukon at the Montreal Expo. His works are testaments that a musician needs not leave the territory to be successful. Even when asked about why he didn't go to Nashville to pursue his music career, Hank responded with, "The Yukon is my Nashville." (klushutimes.blogspot.ca)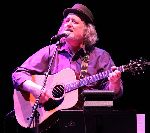 Dave Haddock is well embedded in the Yukon music and performance scene. He has been busy working on many projects. From singer to band leader to composer, arranger, producer, guitarist, bassist, and vocalist, Haddock is one of the most in-demand players and collaborators in the community. (yukonartscentre.com)
Get the latest from David on Twitter @davehaddock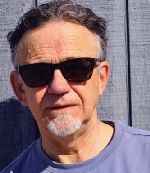 Manfred Janssen arrived in the Yukon after a "misspent youth." It wasn't long until he collaborated with other Yukoners including Jim Vautour. The two co-wrote the unmistakeable "Land of Gold." (manfredjanssen.com)
Get more at www.manfredjanssen.com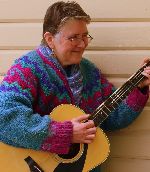 BJ Maclean is originally from the Pacific Northwest. Her first encounter with the North was in 1984 when she headed to Fairbanks to attend university. In 2002 she left her humble cabin in Dease Lake, B.C. to the "big city" of Whitehorse. While the change was a challenge the Yukon welcomed her with open arms and before long, with the help of her friends, BJ was performing at coffee houses, fundraisers, concerts, and festivals. (homeroutes.ca)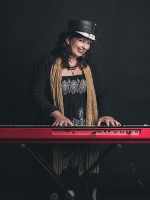 Barbara Chamberlin has her roots in Oregon but now calls the Yukon home. She has made it into the Canadian country top 100 and was the first and only Yukon artist to have a video featured on CMT. Barbara is currently the conductor of the Whitehorse Community Choir. (barbarachamberlin.com)
Get more at www.barbarachamberlin.com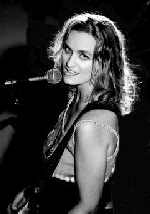 Nicole Edwards had a voice equal parts grit, smoke and confection, that garnered her a reputation as the Yukon's premiere jazz-blues-folk-rock diva. South River, Ontario is Nicole's home-town. She made a home in Mt. Lorne, Yukon since 1997.In a career that has taken her to barrooms and ballrooms, Nicole has shared the stage with the Sam Roberts Band, Ken Whiteley, Bif Naked, John Mays, Scott Merritt & Brandon Isaak.
Despite the fact that Nicole was forced to live with scleroderma (an auto-immune connective tissue disease) she continued her musical path undaunted with a renewed and unexpected focus towards her songwriting and a deep appreciation of the joy and healing music has always produced in her life.
Get more at www.nicoleedwardsmusic.com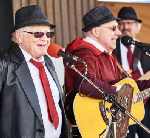 The Canucks arrived in the territory in 1963 for a residency at the Whitehorse Inn for three months and have stayed ever since. The band is made up of Ray Park, Red Lewis, and Ed Isaak. They still continue to play today.
Image: Alistair Maitland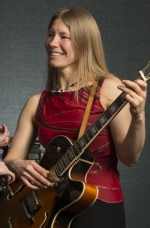 Kate Weekes stood on the Trans-Canada Highway years ago; she stuck out her thumb and left Ontario for an adventure in the Yukon. Now deeply embedded in the Yukon music community, Kate lives in a little orange cabin outside of Whitehorse and spends the Yukon winters working with 19 sled dogs. (kateweekes.com)
Get more at www.kateweekes.com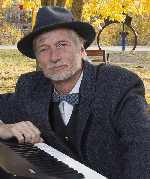 Grant Simpson has been a full-time, professional musician for over 30 years. Studying classical piano and guitar in his teens, his energy and focus began to lean towards folk, blues and traditional jazz, something that still colors everything he plays. He has also been and continues to be the musical director of the world famous Frantic Follies Vaudeville Revue for the past 30 years. (grantsimpson.net)
Get more at www.grantsimpson.net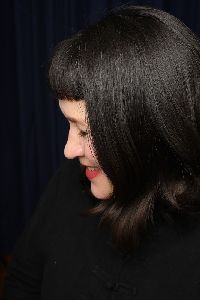 Kim Beggs, almost born in a taxi cab on the way to the closest hospital eighty miles south in Val d'Or Quebec, lived her first years in Joutel, a little mining town that doesn't exist anymore. Kim Beggs did not expect to lay down geographical a root that she could 'come home to' but that's what happened when she moved to the Yukon 22 years ago. For Kim the Yukon isn't felt so much as place or geography in her music; it's experienced instead as an approach to living the kind of independent life.
Get more at www.kimbeggs.com Image: kimbeggs.com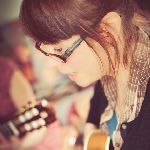 Kim Barlow is known for her guitar and clawhammer banjo skills. This two-time Juno award nominee creates rich and unexpected settings for her fables of lost children, allegories for love and loss, and examinations of the natural world and the otherworldly.
Get more at www.kimbarlow.com Image: Guin Lalena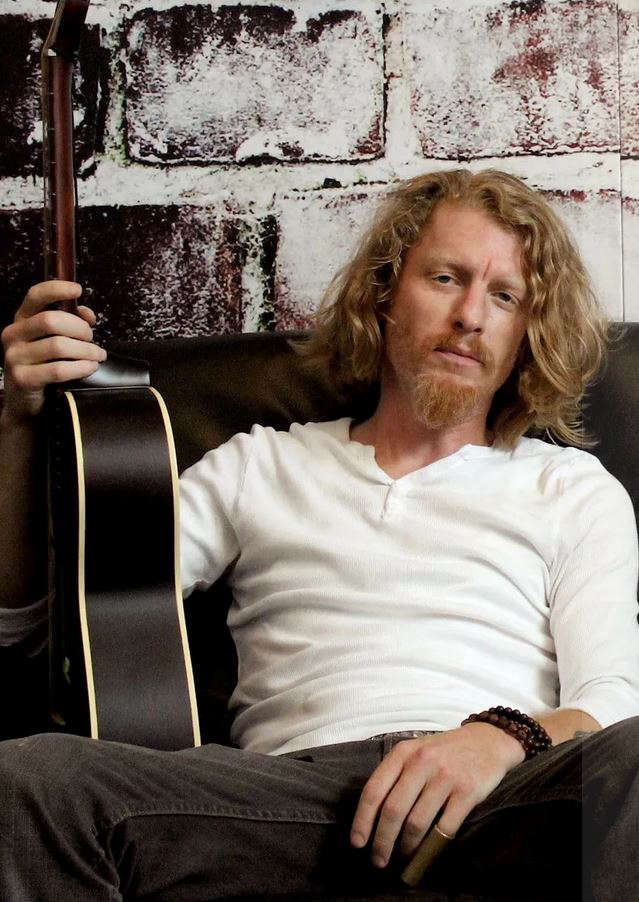 Brandon Isaak, aka Yukon Slim, was born and raised in the territory. Brandon's affinity for the rawness and spontaneity of the blues is second to none, as anyone who has had the privilege of being a part of his audience will tell you. Brandon was nominated for The 2013 Maple Blues Awards for Acoustic Act of the Year and Song Writer of the Year. He was nominated for Song Writer of the Year by the 2010 M.B.A.'s. This honour recognized him as being one of Canada's top songwriters.
Get more at www.brandonisaak.ca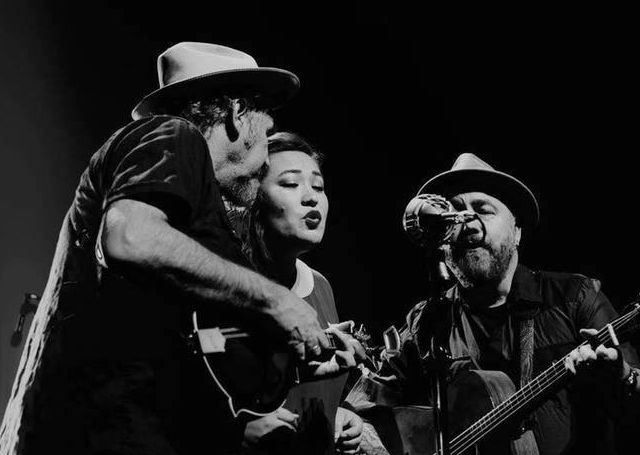 Diyet was born in a tent, raised in a two-room cabin, classically trained in opera, now an alternative folk artist. This sub-Arctic-Southern Tutchone-Japanese-Tlingit-Scottish-Yukoner is your typical Canadian – the result of a long cold winter. Diyet's music is like her life – a mix of this and that but deeply rooted in the values of a traditional northern life. See more at www.diyetmusic.com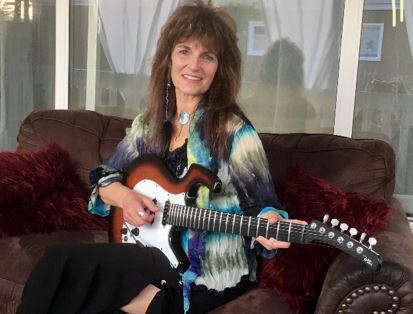 Kim Rogers is a folk/rock singer and guitarist originally from Peterborough Ontario. She came here over 30yrs ago for a mining job and found gold in the music scene. She's been a solo artist as well as a member of several bands since the early 90's. Her discography includes 2 self-produced albums and an EP. Many of her original songs tell personal tales of romantic highs and lows and draw from 70's classic rock and pop influences. Kim is known for her smooth, commanding vocal style, and calm, magnetic stage presence. She easily takes listeners back to a time when a straight-ahead rock sound and intricate melodies were the centrepiece of mainstream music.
https://kimrogers.bandcamp.com/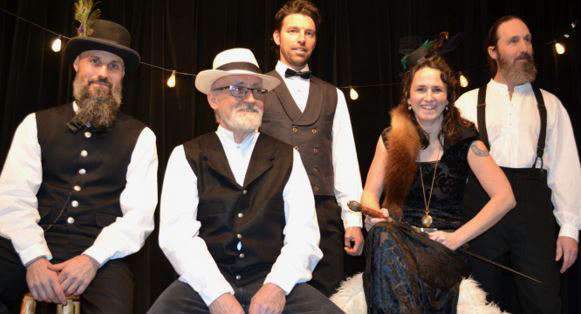 Soir de Semaine has been part of the Yukon scene in Canada since 2003. By fusing folk, rock, progressive, ska and reggae styles, the band has created a unique sound and musical style. SdS is a festive musical group whose stage presence creates an instant connection between the audience and the members of the band.
https://soirdesemaine.com/
Special thanks to Music Yukon and Yukon Women in Music for supporting local artists in the territory.