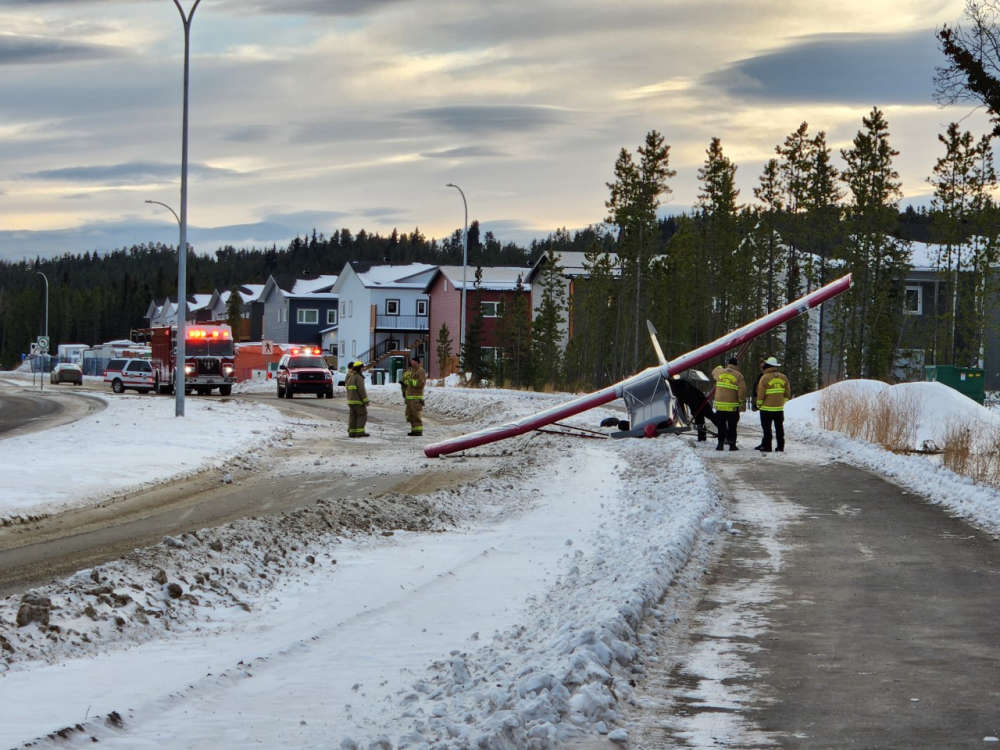 Photo courtesy of Ted Laking
A small airplane has made an emergency landing on Casca Boulevard
A small airplane has made an emergency landing in Whistle Bend.
Reports of the incident came in just before 4 pm of a plane on the road on Casca Boulevard.
Photos on social media show the plane on the side of the road sitting in a snow bank.
Whitehorse councillor Ted Laking said the plane came down in his neighbourhood.
He didn't realize anything was amiss until he heard sirens.
Arrangements were being made to move the plane at 4:30.