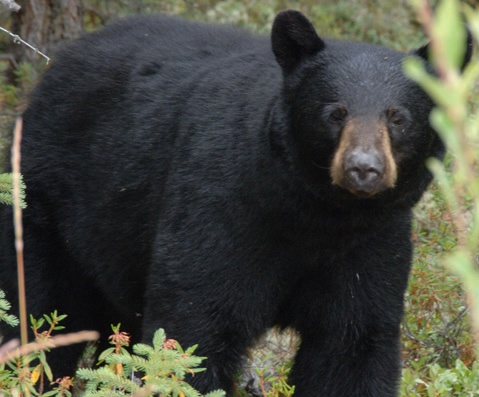 Yukon Conservation Officers are investigating a human-bear encounter north of Whitehorse. Photo: CKRW file.
Environment Yukon says a mother and family dog had to get between a black bear chasing a child last weekend.
Yukon Conservation Officers say a young child was chased by a black bear on a property near the Takhini Hotsprings road north of Whitehorse.
Last Sunday afternoon officers say a child encountered a sub-adult black bear while playing in their yard. The youth began to yell and run to his mother who was nearby.
The black bear began to chase the child until the mom was able to get between them, while the family dog was able to shoo the bear away.
CO's were called in, but could not locate the bear involved in the incident and have set up a trap on the property.
Officers are continuing to investigate the reason for the bear's behaviour.
They also remind Yukoners to keep children close, carry bear spray, and secure attractants and livestock on your property.