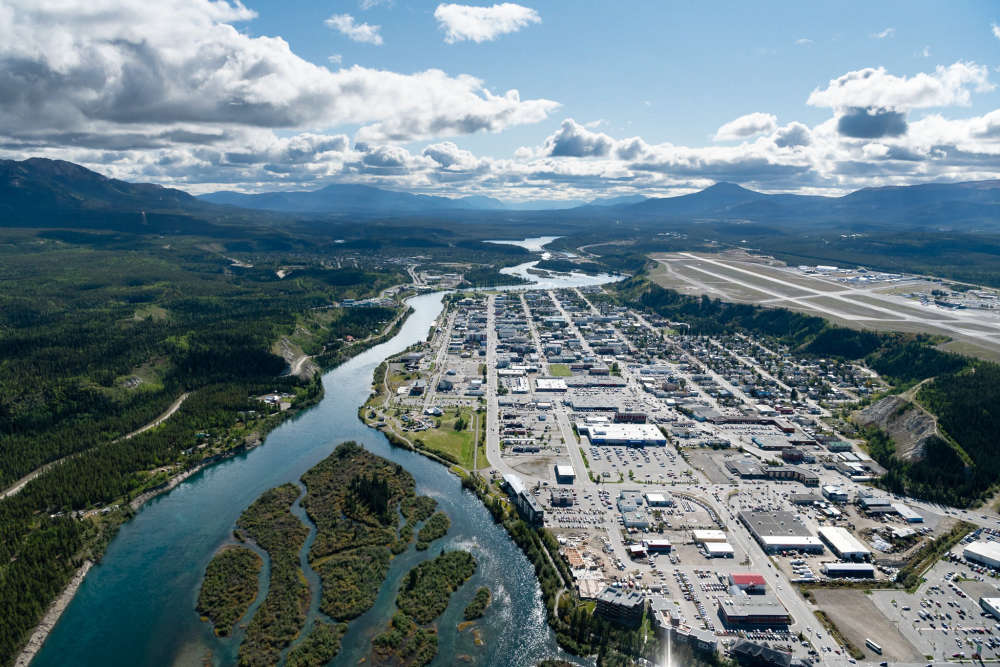 The City of Whitehorse as seen from the air. Photo by Alistair Maitland Photography.
The city of Whitehorse is preparing for the Canada Day parade, with bylaw services prepared to close roads and accommodate the celebrations.
Canada Day is right around the corner and the city of Whitehorse is reminding residents some roads will be closed due to celebrations.
City bylaw services will be closing Main street temporarily to accommodate the Canada Day parade, with the initial staging and form-up taking place between Fourth Avenue and Sixth Avenue around 9:30 am.
The parade itself will start at 11 am on Main Street and will end at Shipyards park, with barriers at intersections along Main Street from Fourth Avenue to Second Avenue, and then along Second Avenue until Ogilvie Street.
More information can be found online on the City of Whitehorse Website.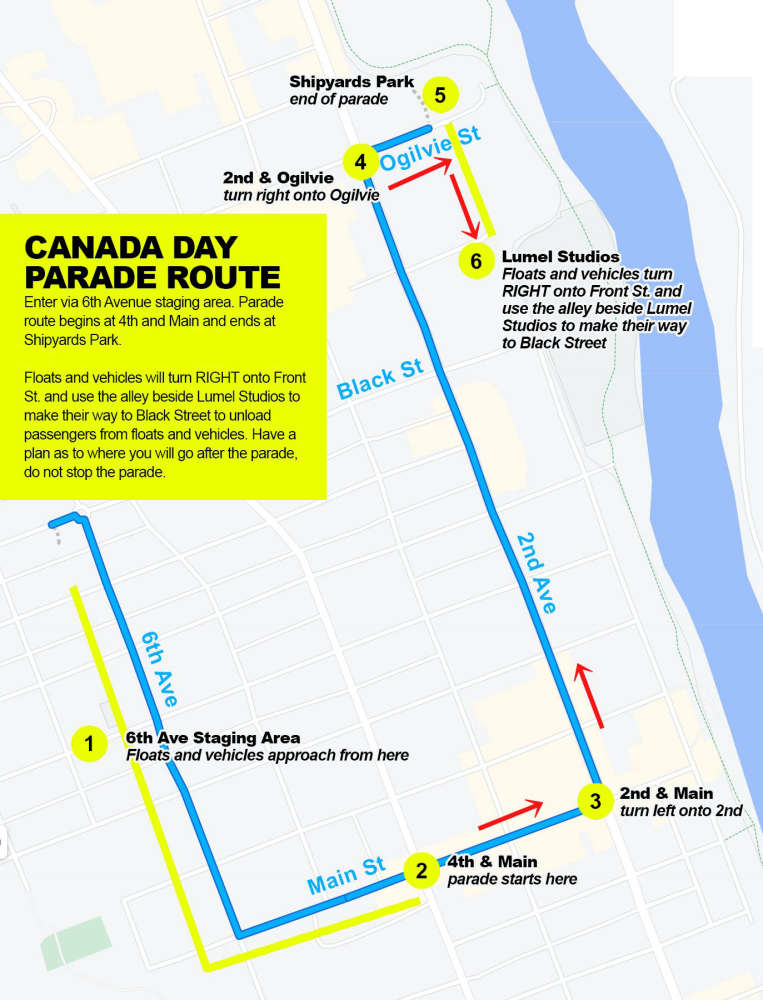 PHOTO: A map of the planned parade route. Photo supplied by Royal Canadian Legion Branch 254 - Whitehorse Legion