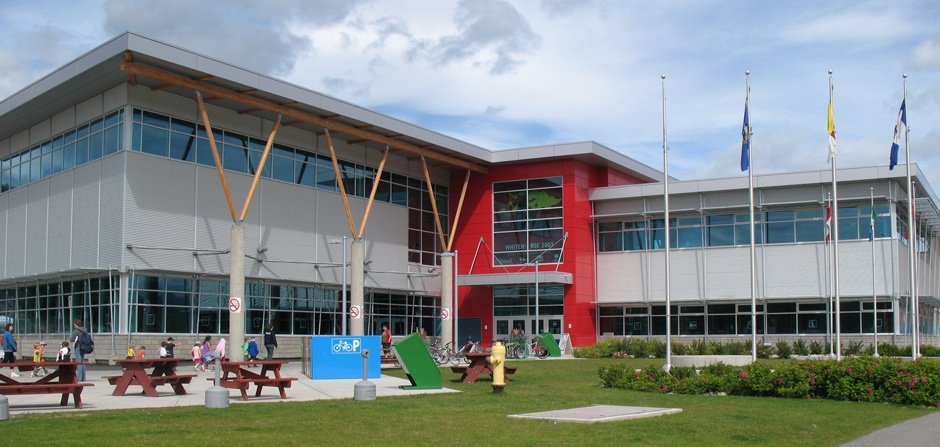 The Canada Games Centre as seen during the spring. Photo: City of Whitehorse / CKRW File photo
The city's largest recreation and wellness facility also happens to be the largest energy consumer.
The Canada Games Centre in Whitehorse has been identified as the city's largest polluter according to a new emissions report.
The Corporate Greenhouse Gas Emissions Inventory report details an emissions rise of 40% since 2015, missing the city's goal of reducing emissions by 10%.
City Environmental Coordinator Cody Reaume says the city is aware that the CGC is one of its largest energy consumers, but due to a lower than normal snowpack which limited Yukon Energy's secondary sales program, the facility was not able to run its electric boiler.
"It's been in recent years that as we've lost access to the secondary sales, it's (CGC) become our largest greenhouse gas emitter".
Reaume says the city is working on a series of retrofits and projects that are designed to lower the emissions output from the facility.
"We're working on a project that will recover waste heat from the ice rinks and distribute that heat around to heat the building. That project is estimated to reduce fossil fuel consumption by over 90,000 litres a year".
Reaume says other projects are also being looked at to improve the building's energy efficiency.