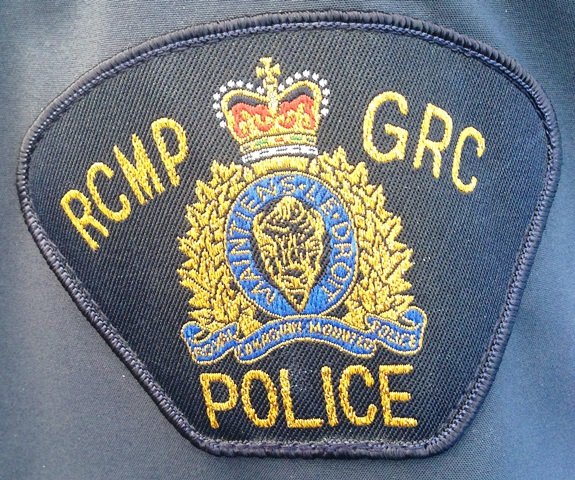 The Yukon RCMP says you can anonymously post tips about crime to the Crime Stoppers line by phone at 1-800-222-8477 (TIPS). Photo by RCMP / CKRW file
The Carmacks RCMP thought they were going to help out a truck that was stuck on the side of the road, but suspicious behaviour prompted further investigation.

The Carmacks RCMP have arrested two men on the North Klondike Highway after police were called to assist with an immobilized truck.
On December 27th, The Carmacks RCMP responded to calls to assist a stuck truck approximately 50 kilometres North of Carmacks.
There were two men inside of the truck and, due to the treacherous road conditions, they were unable to be reached by commercial towing.
Upon arrival and initial investigation, police found the two men acting suspiciously and began to investigate further.
One of the men, who initially provided a false name to police, was discovered to have an arrest warrant in Dawson City relating to a home invasion and a subsequent search of the vehicle found an amount of powder cocaine, marijuana, drug flaps, handwritten score sheets, a restricted Glock 17 air pistol, a knife and a baseball bat.
Both men were arrested, while one man was placed in custody at the Whitehorse Correctional Centre. The other was released on condition of appearance with a court date.
The charges against the two include:
Possession of a Weapon for a Dangerous Purpose, section 88(2) Criminal Code
Unauthorized Possession of a Firearm, section 91(3) Criminal Code
Possession of a Firearm Knowing its Possession is Unauthorized, section 92(3) Criminal Code
Possession of a Firearm in a Motor Vehicle, section 94(2) Criminal Code
Possession for the Purpose of Trafficking – Cocaine, section 5(2) Controlled Drugs and Substances Act
Obstruction, section 129(a) Criminal Code
Fail to Comply, section 733.1(1) Criminal Code
The Carmacks RCMP is asking anyone who may have information regarding this or similar occurrences to contact them.