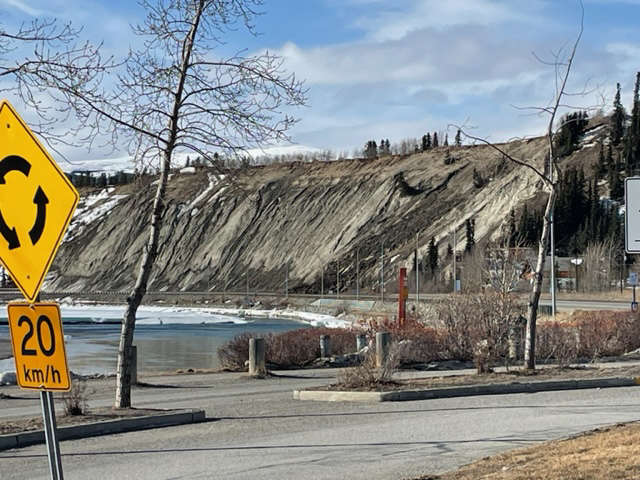 Photo: Curtis Geroux/CKRW
The temporary opening of Robert Service Way next week will provide a pleasant change of pace for commuters in the Wilderness City.
WHITEHORSE - Commuters in the territory's capital will have a welcome change to traffic as Robert Service Way is set to open on a temporary basis next week.
If conditions cooperate with the City of Whitehorse, Robert Service Way will be open on a temporary basis starting Monday, May 15, 2023, from 7 am to 7 pm.
Two-way traffic will be allowed to flow through Whitehorse's southern access road as crews worked to manually trigger a remaining portion of the escarpment that posed a risk.
To further protect road users, ground from the escarpment will be used to create a berm along the road however, the trails surrounding the escarpment will continue to be closed and transit will not see adjustments to limit impacts to riders.