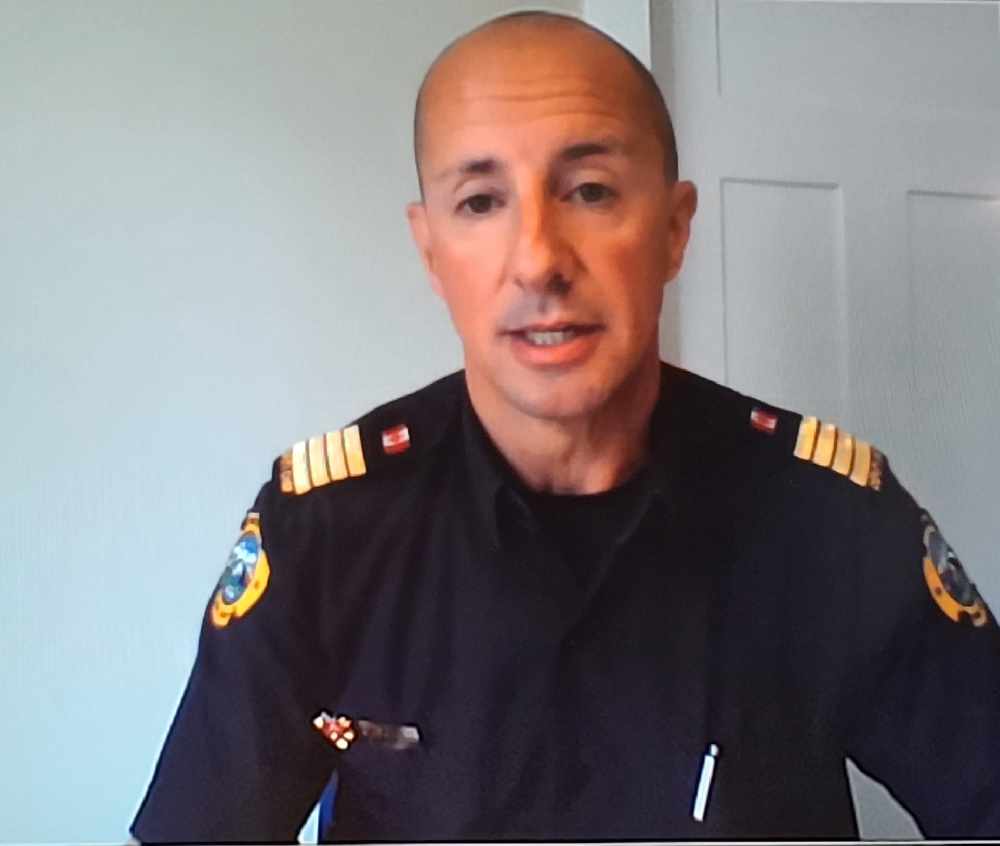 Deputy Fire Chief Chris Green speaks to reporters via video conference Tuesday morning. Photo: Tim Kucharuk/CKRW.
The plan lays out what actions the city will take when it comes to getting the message out during a crisis.
The City of Whitehorse is releasing its Public Safety Protection Plan which has been in development since 2018.
Deputy Fire Chief Chris Green laid out highlights of the 64-page document for reporters Tuesday morning which he says encompasses many facets of emergency management and is not limited to evacuation planning.
"The plan needs to be flexible," Green said. "Especially for the managers that are dealing with the emergency."
"We need to tailor their response. Basically a guiding document that can guide you in the right direction. That's what this is what it's all about."
Green says the plan focuses on crisis communications, public protection actions and instructions, and evacuation protocols.
He says the three key messages are for residents to be prepared, listen for instructions, and follow instructions calmly.
"The ability for community members to learn of a crisis and the actions required for their safety," Green said.
"We need to get that critical, correct information out to the public, and we need to provide what actions they need to take. And they need to be aware of those."
Green stressed this is one component of the city's overall emergency plan.
City council got a look at the plan at Tuesday's council meeting.