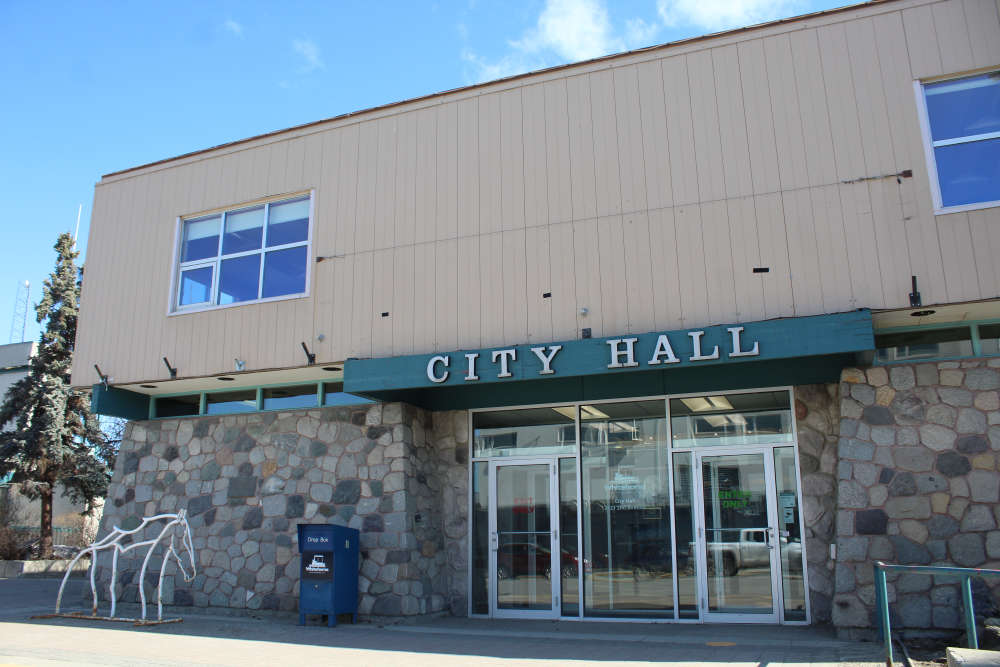 Photo: CKRW file.
500 cubic meters of dirt slides down escarpment next to Robert Service Way over May Long Weekend
WHITEHORSE - Another landslide happened over the May long weekend along Robert Service Way.
On May 21, 2023, around 6 pm and 7 pm a third landslide took place along Whitehorse's southern access.
Crews doing safety checks began to observe movement in an area of concern as early as May 16th. Movement increased throughout the day on May 20th.
According to slope scanner data, these motions escalated on May 21st, resulting in a 500 cubic metre landslide. The slide happened in the same place as other incidents this spring.
Much of the debris was successfully contained by the city's berm, allowing us to restore Robert Service Way Tuesday morning.
Regular inspections have also been carried out to guarantee the safety of road users. If conditions permit, the City plans to open Robert Service Way 24/7.
While the risk to vehicle traffic is still low, segments of the Millennium Trail and other nearby trails will remain restricted. The situation is dynamic, and residents' and visitors' safety remains a top priority.