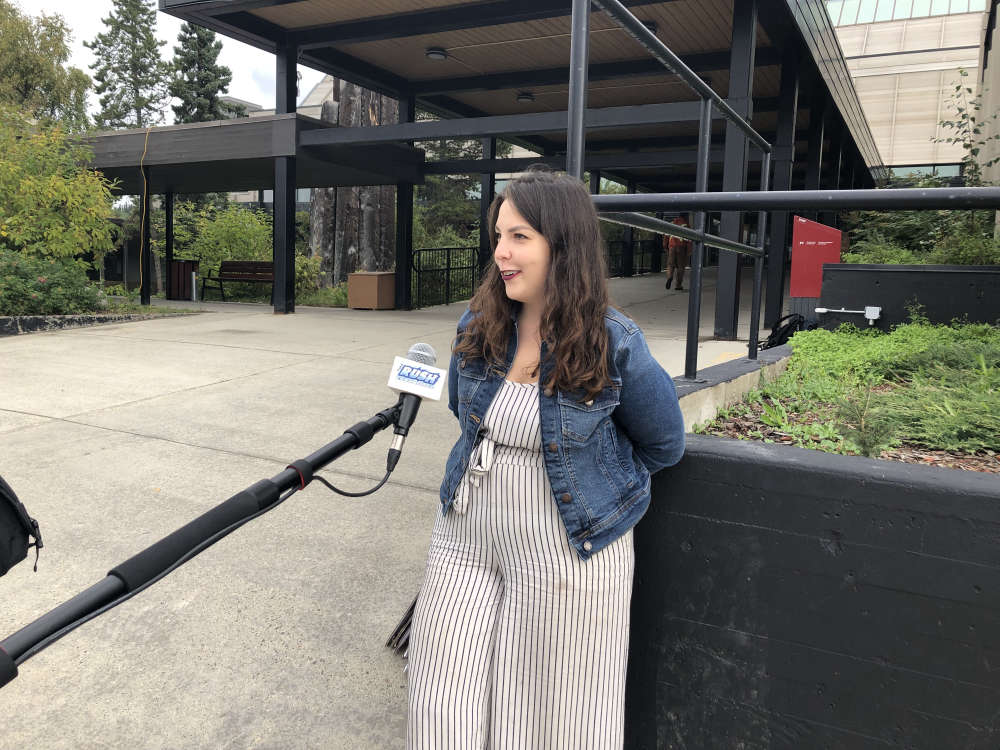 Meesha Wittkopf is a climate activist who organized the downtown Whitehorse protest. Photo by Luke McGrath / CKRW
Around 30 Yukoners came together to call on stronger, more immediate climate action from the Government.
Climate activists came together in Whitehorse to protest government inaction on climate policy.
During Wednesday's noon-hour rally in Whitehorse, close to 30 Yukoners were posted up outside the legislative assembly, reading poems and chanting for change.
Protest organizer Meesha Wittkopf says the goal is to raise awareness around the government's inaction on climate issues, especially since the Federal Election is underway.
"The Arctic is experiencing climate change 3x more than the rest of the planet. In order to mitigate emissions and further impacts, we really need to be taking the policy development a lot more seriously."
Wittkopf says Politicians have been talking too much and working too little when it comes to making meaningful strides in the environment.
"Globally we have droughts, we have food insecurity and all of the social issues are only going to get worse if climate change isn't immediately addressed. It's time to pull our socks up and get it done."
She says it's not worth ruining the Yukon's beautiful environment for profits from oil and gas exploration.