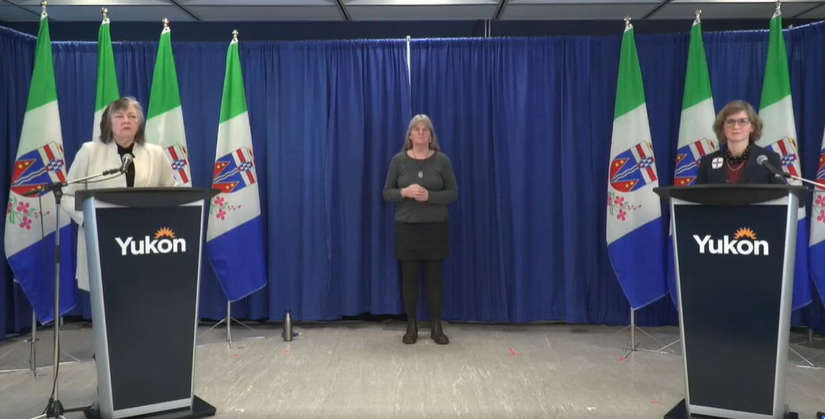 Yukon's Health and Social Services Minister Tracy-Anne McPhee and Acting Chief Medical Officer of Health Dr. Catherine Elliott. Photo: Facebook/Government of Yukon
Rapid test results, including positive tests, are not being collected by Yukon health officials.
Yukon health officials aren't collecting rapid COVID-19 test results to follow the curve and track the way the virus is moving through the territory.
Acting Chief Medical Officer of Health Dr. Catherine Elliott says with strong hospitalization data, and outbreak surveillance in various healthcare settings, the proper measures are in place to know what is going on with the virus in the Yukon.
"We have algorithms and statistics to look at our case count, and based on our percent positivity, and other parameters, we can estimate what our total case count is. We don't need that rapid test data in order to follow the curve and do the right thing in terms of our measures and steps we move forward."
Dr. Elliott says the government is focusing more on people in high-risk settings.
"At this time we don't have a plan to gather all of the information about people who test positive with rapid tests. We are continuing to follow people who are in high-risk categories or people who may infect others in their workplaces because of the nature of their work."
Rapid tests became more widely available to Yukoners through a drive-thru pick-up area in Whitehorse this week.