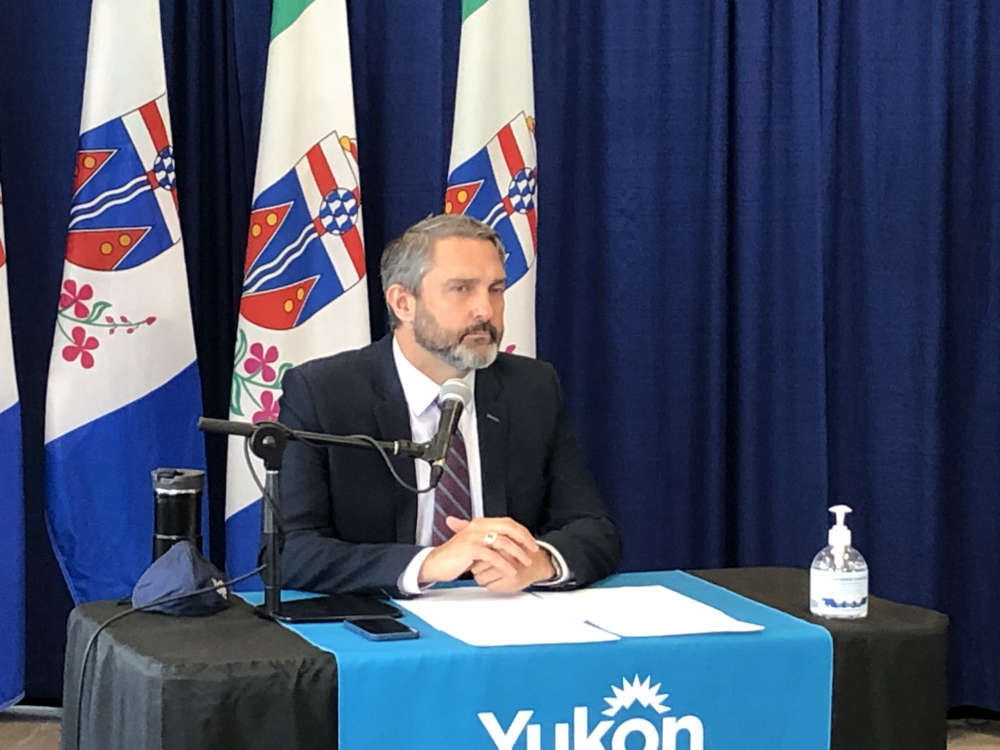 Yukon's Premier Sandy Silver. Photo: Luke McGrath / CKRW
The State of Emergency has been in place since March of 2020.
The Yukon's State of Emergency due to COVID-19 will officially be lifted at midnight tonight (August 25th), ending a State of Emergency that has been in place since March of 2020.
This removes the enforcement of COVID-19 restrictions under the Civil Emergency Measures Act.
Acting Chief Medical Officer of Health Dr. Catherine Elliott says the end of the State of Emergency isn't the end of COVID-19 as a whole.
"This is not a license to abandon all measures, but rather a call for each of us to act responsibly. This means that we can each assess our own personal risk and take precautions accordingly."
Premier Sandy Silver says the next steps of keeping the territory safe involve a more targeted approach to limiting the spread of new cases.
"It's all about enhancing the health and well-being of all people in the Yukon, while also preventing severe illness and death from COVID-19, especially amongst our most vulnerable populations."
Those who test positive for COVID-19, as well as their contacts, can still be ordered to self-isolate under the Public Health and Safety Act.