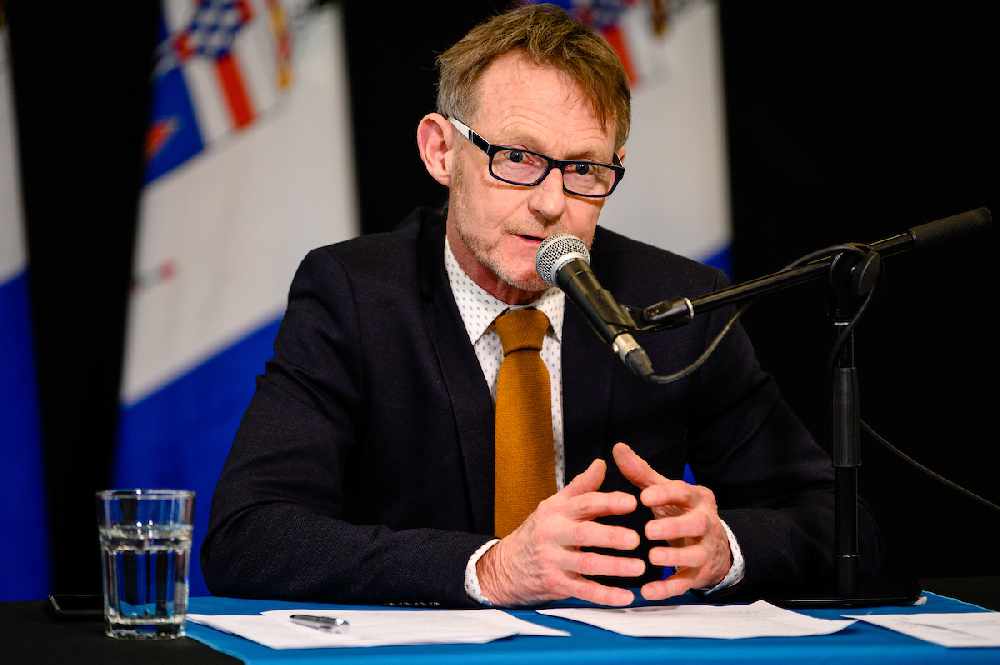 Dr. Brendan Hanley says Yukoners should continue to observe the safe six throughout the rest of the pandemic. Photo by Alistair Maitland Photography
Chief Medical Officer of Health Dr. Brendan Hanley says the territory has seen a drastic shift in it's COVID-19 situation in the past few days.

Yukon's Chief Medical Officer of Health is updating Yukoners on the territory's COVID-19 situation.
Health and Social Services Minister Tracy-Anne McPhee and CMOH Dr. Brendan Hanley have announced that Yukon's Active Case count is up to 8 cases, two cases higher than last night's count.
Hanley says there are now three confirmed cases in Whitehorse, with an additional probable case in Whitehorse, as well as one probable case outside of Whitehorse.
This brings Yukon's total case count to 90.
Hanley says there are three people in the hospital.
"Two are between 40 to 50-years-old, one is in their sixties. It's also worth noting, that the three in the hospital are not vaccinated. Of the four cases, not in the Mine site, none is vaccinated."
Meanwhile,
McPhee says the vaccine may not be a silver bullet for the pandemic, but it is a great defence.
"While getting vaccinated will not guarantee that you will not become infected, it will dramatically decrease your chances of getting seriously ill, or of dying, if you do become infected."
She says Yukoners should continue to get vaccinated because the vaccine may not prevent you from getting COVID-19, but it will drastically lower the risks associated with the sickness.
Minister McPhee announced starting June 18th, all unvaccinated children under 12 who are travelling with fully vaccinated adults will not need to self-isolate when entering the Yukon.