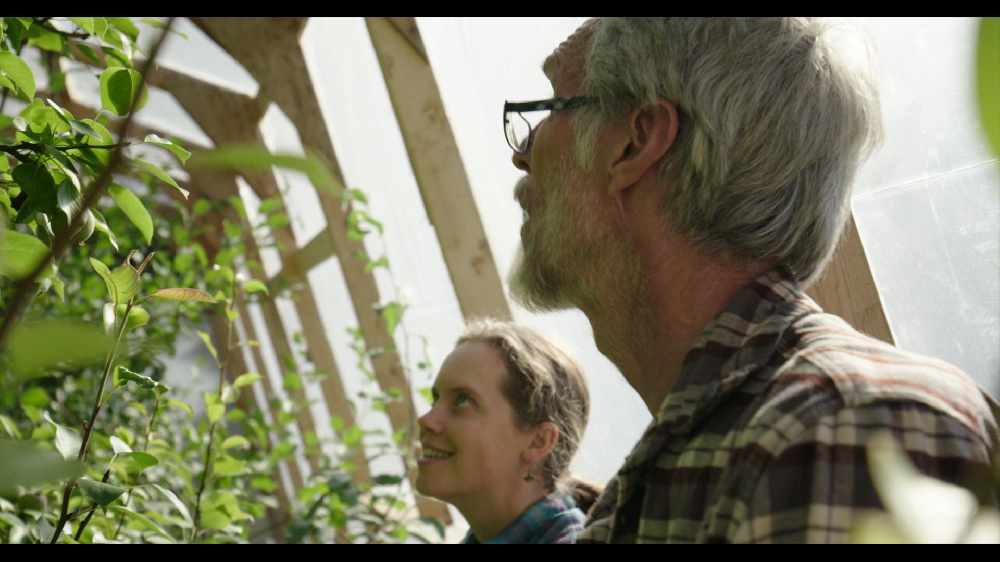 Kim Melton (Left) and John Lenart (Right) tending to their greenhouse. Photo by Jackleg Films
Sovereign Soil is David Curtis' first feature documentary about a handful of unlikely farmers are growing food in the north.
A Dawson City filmmaker is doing a virtual cinema release of his new film exploring the human relationship to the land and food.
Filmed in and around Dawson, "Sovereign Soil" focuses on Yukon Farmers living off the land, growing local food, and surviving in an isolated wilderness.
Off-the-grid Filmmaker David Curtis says his documentary is a showcase harmony with nature and of independence and control over what you eat.
"It's about having agency over where your food comes from and having some agency, as well, over the decisions that are made about how it's delivered to you."
He says the film will show people the struggles and successes of Yukon Farmers and their give-take balance with the land they live on while highlighting how food independence is critical to human survival.
"I think this film will hopefully bring that right into your head through the personal relationship that you develop with these people through the film. You see how these people live in a balanced way with their environment and nature."