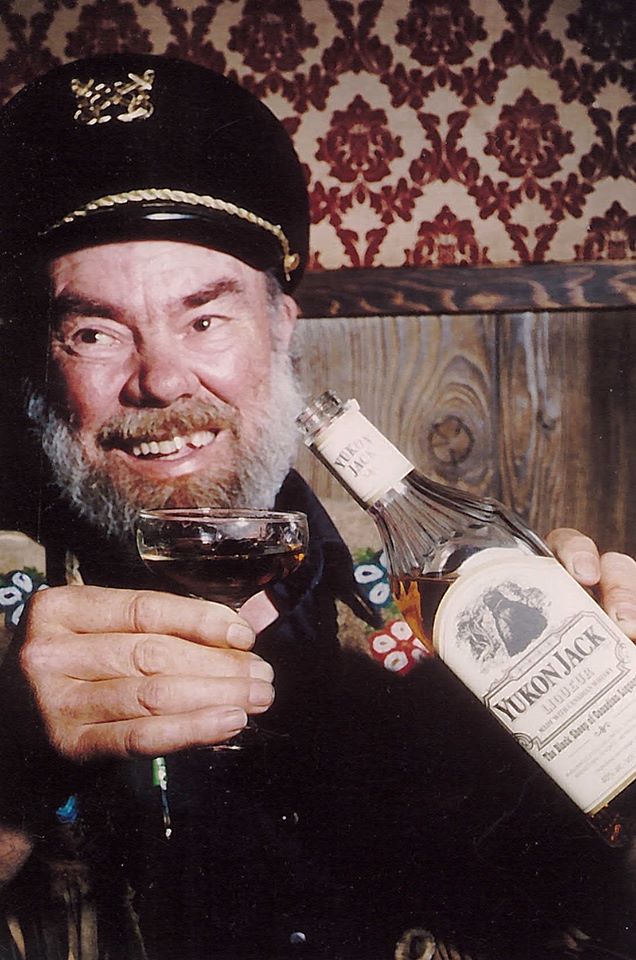 Captain Dick Stevenson in an undated photo. Photo: Facebook.
Captain Dick Stevenson started the drink in 1973 which went on to become known the world over.
The creator of Dawson's world-famous Sourtoe Cocktail has died.
Captain Dick Stevenson started the drink in 1973 after finding a toe preserved in moonshine in a cabin north of Dawson. The cocktail involves taking a shot of liquor with the toe in it.
Downtown Hotel General Manager Adam Gerle says a friend of the family called the hotel Wednesday night to notify the home of the toe of his passing.
"People who have read Jim Robb's book 'The Colourful Five Percent', I'm pretty sure Jim could do a whole issue devoted to Captain Dick," Gerle said. "(Stevenson) is just a crazy, creative guy."
Gerle says the hotel is planning a tribute and will find out if Captain Dick was serious or not about willing his toes to the hotel for use as part of the cocktail.
"There's always jokes about him willing his toes to the Downtown (Hotel) when he passed away," Gerle said. "We don't know if he was kidding or not, and we want to be very respectful to his family and not ask. But we're definitely going to plan a tribute to him."
The cocktail is popular with locals and tourists alike, as it has been served over 90,000 times in the years since.
Stevenson was 89.