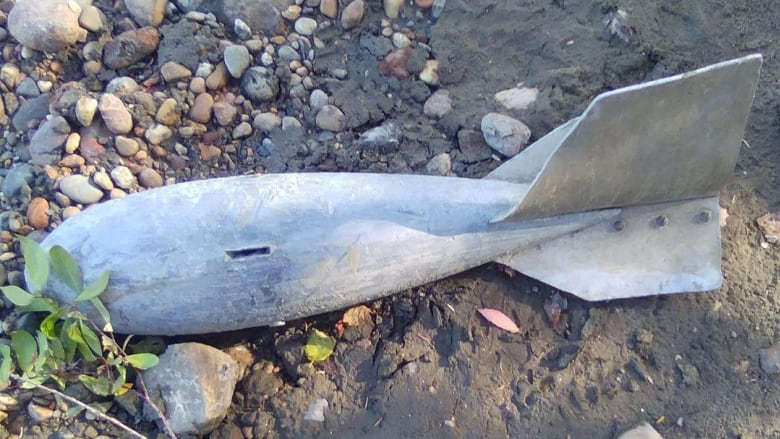 Photo: CKRW file.
What looked like a bomb was found to have no explosive capabilities in the Liard River
UPPER LIARD - What was believed to be a World War ll bomb was actually a downrigger weight.
Sunday, September 11, 2022 an Upper Liard resident reported a possible bomb he found while fishing on the Liard River.
Yukon RCMP, Canadian Armed Forces and an explosive disposal unit were sent to the shore of the river to begin their investigation of the suspicious object.
Sunday night saw the RCMP closing off the area with police rope for an investigation, aided by the Canadian military.
The object however, at no point served as a threat to anyone as the 50 pound, oval shaped metal object with fins attached was actually a downrigger weight used to hold fishing lines in deep water.
This occurrence was a first for RCMP however, CAF has had similar times like this in the past.
The explosive disposal unit plans to use the downrigger for training purposes.