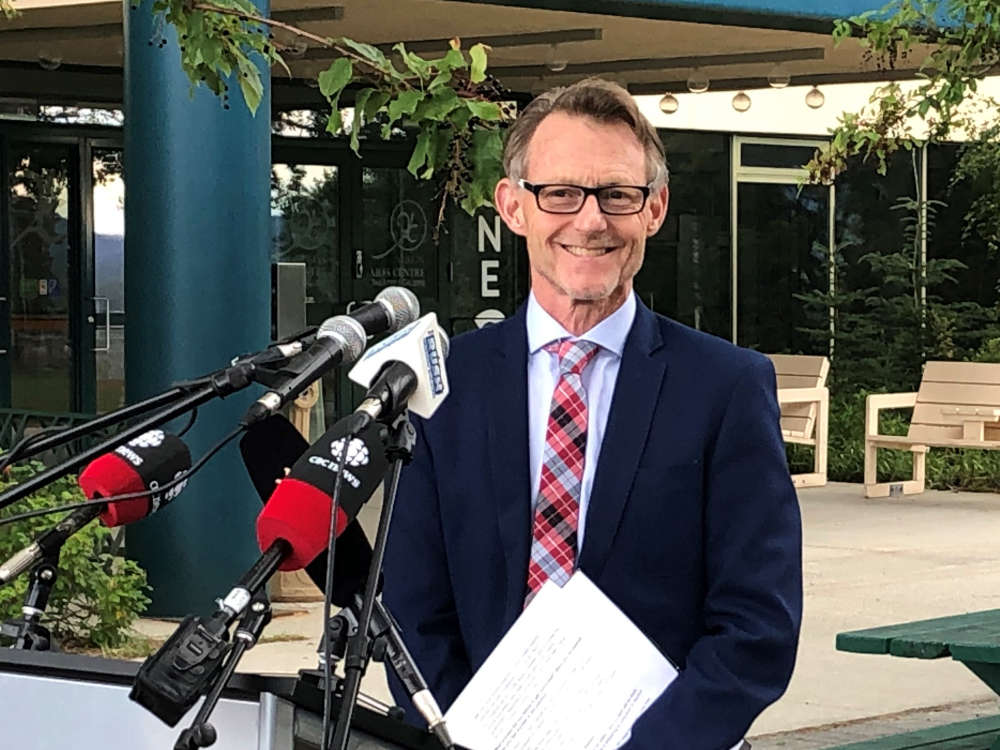 Hanley announced his bid for Parliament five days before the snap election was declared. Photo by Luke McGrath
The Former CMOH secured the lead with 33 percent of the vote and 5,779 ballots in his favour.
The Yukon will be represented by another Liberal MP according to the early results.
With advanced poll votes still being counted, it appears as though Yukon has elected Dr. Brendan Hanley as Yukon's unofficial MP-Elect.
Hanley secured his position with a lead of 1126 votes over Conservative Candidate Barbara Dunlop with a small number of votes left to be counted.
Hanley says the campaign was certainly an interesting one.
"It was intense. It was relatively short, but it seems that every day of the past 36 days was a full day. I really enjoyed the experience"
As for his previous position as Yukon's Chief Medical Officer of Health, Hanley says he has full confidence in the team of medical professionals he will be leaving behind to take the helm.
He says he is waiting for the final votes to roll in before calling it official.
"We're not official as of yet and it would be good to get that final count and make sure that all the votes are in. We'd like to know what all Yukoners who voted had to say before we call it officially."
The official results will be known at some point on Tuesday or Wednesday, once the final votes are counted.
Additional reporting by Luke McGrath