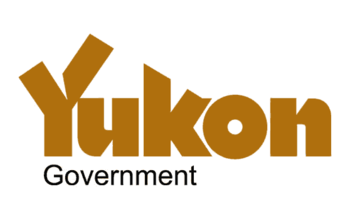 Photo: Government of Yukon Logo
The public can visit Electoral Reform Hearings in various communities
YUKON - Around the territory, Electoral Reform Community Hearings will be held.
From July, 11 to September 7, 2022, the Yukon Legislative Assembly's Special Committee on Electoral Reform will be across the territory for all-party meetings to get input from Yukoners.
People's opinions on government policies, the way people can vote, reconfigurations of electoral ridings can be given to the Government of Yukon.
These hearings can be attended in person in Mayo, Teslin, Whitehorse, Haines Junction, Carmacks, Watson Lake and Dawson City. With remote video conferences available for every hearing.
Those interested in giving their opinions can register in advance by emailing SCER@yukon.ca or by calling the Legislative Assembly Office. Those wishing to connect via video conference are able to do so here.
The committee has to complete the review and report of its work by the 2022 Fall Sitting of the Legislative Assembly.
Here are the dates and locations of the hearings:
Carmacks - Monday, July 11, 2022 6 pm to 8 pm at the Carmacks Recreation Centre Gymnasium.
Mayo - Wednesday, July 13, 2022 6 pm to 8 pm at the Mayo Recreation Centre Curling Lounge.
Haines Junction - Thursday, July 14, 2022 6 pm to 8 pm at the Da Ku Cultural Centre.
Tesin - Tuesday, July 26, 2022 6 pm to 8 pm at the Tom Dewhurst Recreation Centre.
Watson Lake - Wednesday, July 27, 2022 6 pm to 8 pm at the Morgan Chaddock Recreation Centre.
Dawson City - Thursday, September 1, 2022 6 pm to 8 pm at the Tr'ondëk Hwëch'in Community Hall.
Whitehorse - Wednesday, September 7, 2022 6 pm to 8 pm at the Best Western Gold Rush Inn Town Hall