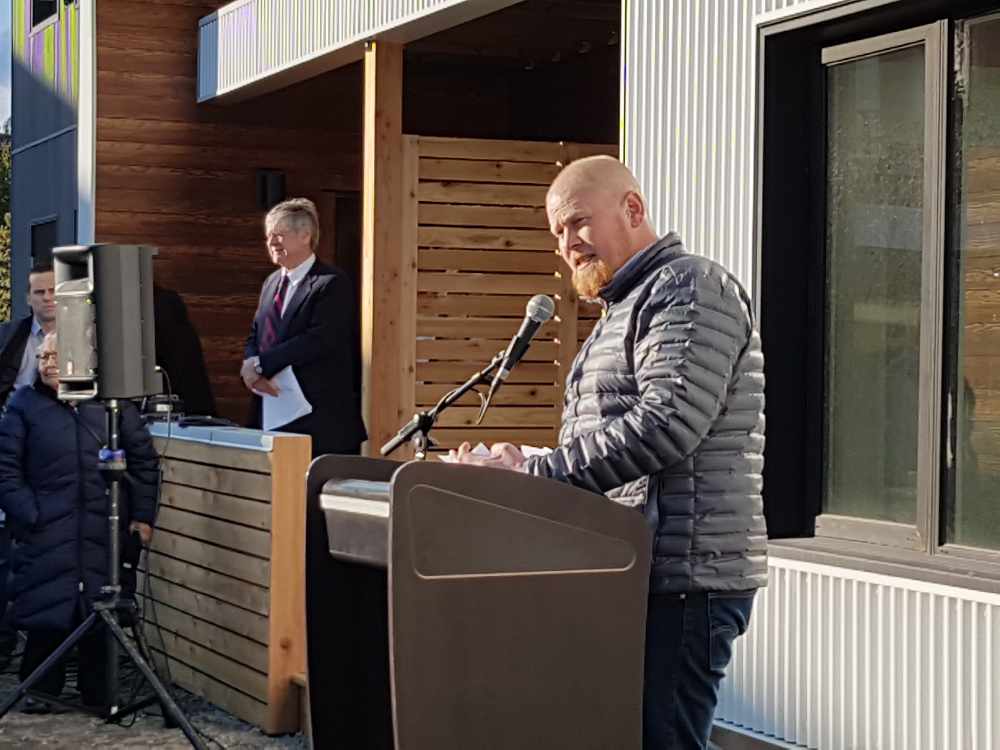 Da Daghay Development Corporation CEO Ben Asquith (Tim Kucharuk/CKRW)
A year-long study to determine the viability of geothermal energy in Yukon is underway North of Whitehorse.
A research project to explore the possibility of geothermal energy in Yukon is underway in the traditional territory of the Ta'an Kwäch'än Council.
In partnership with the Yukon Geological Survey and the Da Daghay Development cooperation, the First Nation is drilling a well which will reach a depth of about 300 metres.
Temperatures in the well will be monitored to see what sort of uses the energy could provide and corporation CEO Ben Asquith says it's all part of a long term vision.
"The big big vision is that hopefully we hit, you know maybe not with this hole, but we raise funds for another hole and we hit the temperatures that would support a geothermal energy plant."
The research will determine if there is any future for the resource and the Yukon Geological Survey's Maurice Colpron says there needs to be enough heat energy to power an actual plant.
"If you have hot enough temperature which is usually above 120 degrees celsius, then that's enough of a differential that you can power a turbine and generate electricity with that."
Colpron says a more practical use would involve pumping out hot water however the well would have to be at least three times deeper.
The well will be monitored for up to a year and the Yukon government says temperature data will be made available to the public as the project progresses.