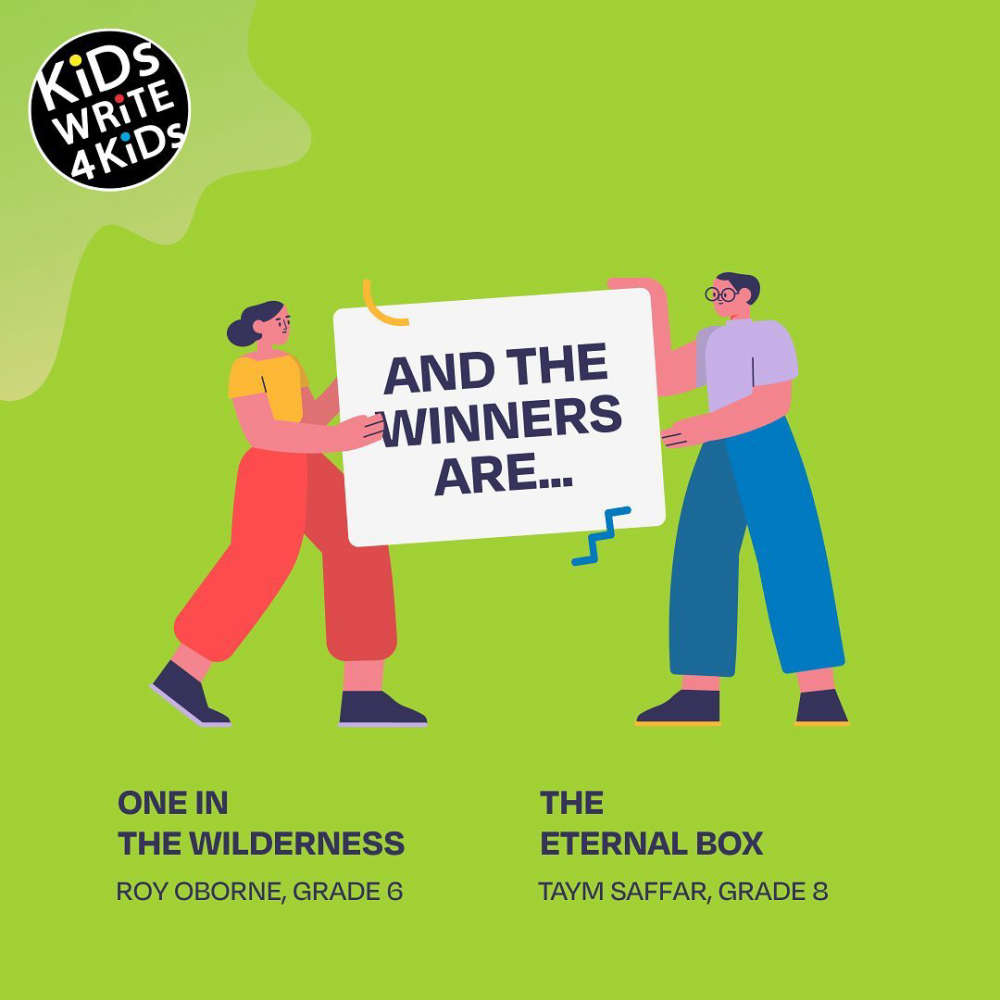 Photo: Courtesy of Kids Write 4 Kids
A 12-year-old Haines Junction student was announced a winner of the Kids Write 4 Kids Contest
HAINES JUNCTION - The Kids Write 4 Kids Contest named a 12-year-old Haines Junction youth one of the 2 winners of the contest.
Roy Oborne, a grade six student, was among the two winners announced at the annual Kids Write 4 Kids creative writing challenge. Roy will now become a published author and donate 100% of book sales to the Canadian Cancer Society.
Wilderness was chosen as one of this year's winning titles by a 12-person judging panel composed of writers, ardent readers, former winners, and editors, including award-winning children's book author Ekiuwa Aire and The Globe and Mail's children's book columnist Jeffrey Canton.
Roy won alongside Taym Saffar, a grade eight student from Rothesay, New Brunswick, out of 669 unique entries submitted from aspiring young writers in grades four to eight from 343 schools across nine provinces and two territories.