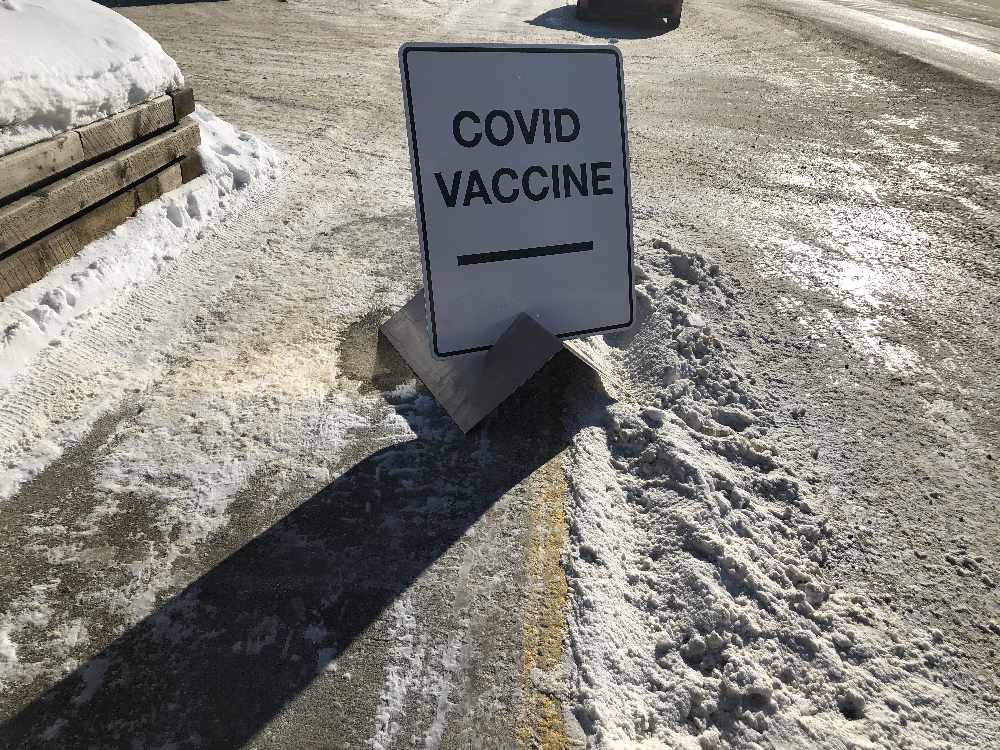 Over 77 percent of Yukon adults are fully vaccinated against COVID-19. Photo: Luke McGrath/CKRW.
More restrictions could lift if case counts decrease and vaccine rates continue to increase.
Yukon's health officials are continuing to push the message that vaccines are the key to getting through the COVID-19 pandemic.
Chief Medical Officer of Health Dr. Brendan Hanley says despite the vaccination rates continuing to grow, there is still a large population that is susceptible to getting sick.
Dr. Hanley cited a 95% fully-vaccinated goal of the 12-and-older population that would drastically decrease the risk of a large outbreak.
"The uptake numbers are truly impressive. At the same time, we know from this experience that to prevent another wave that could be even worse than this one, we have to continue to decrease the size of our susceptible population."
Premier Sandy Silver says the territory is in a much better situation than last month with increased vaccination rates and case counts that are beginning to stabilize.
He says if the trends continue to improve, the territory's state of emergency could be lifted by next month.
"This will mean that all restrictions introduced under the Civil Emergency Measures Act, in response to COVID-19, will be lifted, and we can focus our efforts on recovery."
The state of emergency has been in place since March of last year.