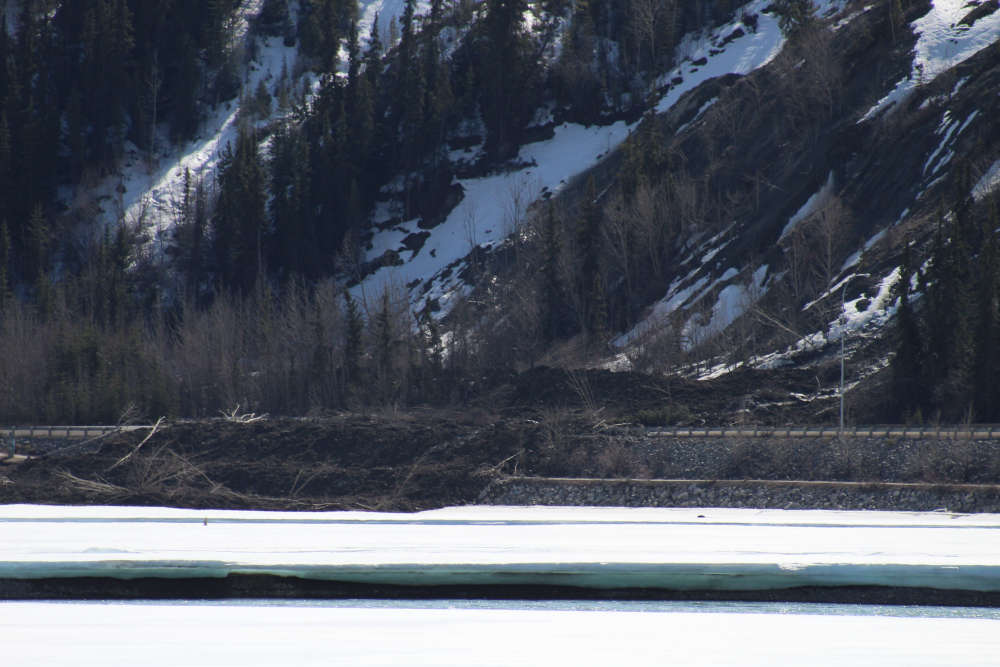 Rush file photo
Whitehorse changes open hours for the South Access again
Let's try this again.
After yesterday's aborted attempt at re-opening Robert Service Way full-time, Whitehorse is again modifying the hours the road is open.
The city posted on its social media feeds late this afternoon the South Access will see expanded hours from 7 AM to 10 PM effective immediately.
"Following the slope movements that were first observed late yesterday afternoon, the City and its geotechnical team have increased the level of monitoring and inspections for the escarpment on Robert Service Way.
This extra monitoring will support the City's plan to extend opening hours for Robert Service Way from 7 am to 10 pm, 7 days a week. When the escarpment stabilizes, we'll return to planning for a 24/7 opening."
The Millennium Trail will also be open to users during the hours of 7 am to 10 pm.
We appreciate the public's patience throughout this response.