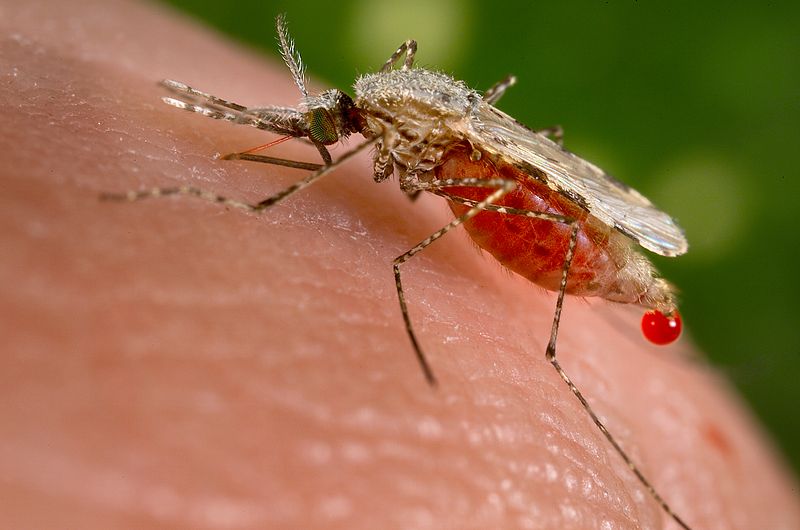 A mosquito, obtaining a blood meal from a human. Photo by Jim Gathany / Public domain
Duka Environmental Services says wet weather played into the higher mosquito count.
This year's damp weather means more mosquitoes than usual.
Duka Environmental Services, a company contracted by the Yukon Government and City of Whitehorse for mosquito control in Yukon, says increased rainfall and leftover moisture from the melting snowpack has resulted in an increase in mosquito breeding zones.
President CurtisFediuk says this year's increase in bug activity has been noticed.
"This year there has been more adult mosquito nuisance than normal, and we're attributing that to higher water levels and rainfall."
Fediuk says their mosquito control programs were deployed in several areas that usually produce high populations and were notably effective.
"We go back and do post-application monitoring, so we know the product works and the sites were treated. It's a function of there being extra mosquito habitats that are most likely out of the treatment areas, or possibly in the treatment areas that we're not aware of.
He says Yukoners can take advantage of Mosquito coils, citronella candles, misting wands and electric fans to combat the bugs.