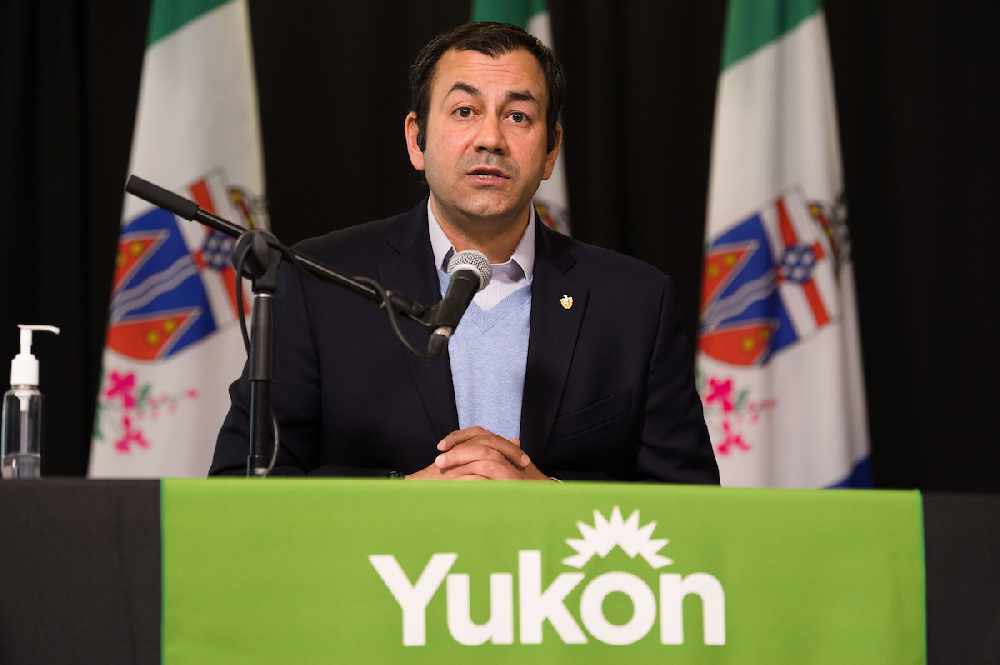 Energy, Mines and Resources Minister Ranj Pillai. Photo: Alistair Maitland/Yukon Government.
A deal is now in place between the Yukon government and Liard First Nation to fix up the Campbell Highway between Ross River and Watson Lake.
The Yukon government has entered into an agreement with the Liard First Nation to upgrade the Robert Campbell Highway as part of the Resource Gateway Project.
Ottawa and Yukon are collectively putting forward $50 million to improve the section between Ross River and Watson Lake as part of the fourth phase of the $468 million project to improve road access in the territory.
Energy, Mines and Resources Minister Ranj Pillai says the First Nation will be playing a large role in the planning, design, assessment and regulatory processes for the upgrades to the highway.
"The funding will provide necessary upgrades to the existing road infrastructure and improve the safety and reliability of the highway routing between Watson Lake and Ross River," Pillai told reporters Thursday afternoon.
Liard First Nation Chief George Morgan says this kind of investment will help the areas suffering economy.
"With this involvement, we've going to be allowed to build a company," Morgan said. "That company will be competitive, and that company will be allowed to compete for further work creating further jobs for our members."
This joins three other road improvement projects, as agreements for the Carmacks bypass, Nahanni Range Road, and North Canol Road have already been finalized. Negotiations are ongoing for road work in the Dawson area.
(With reporting by Tim Kucharuk.)