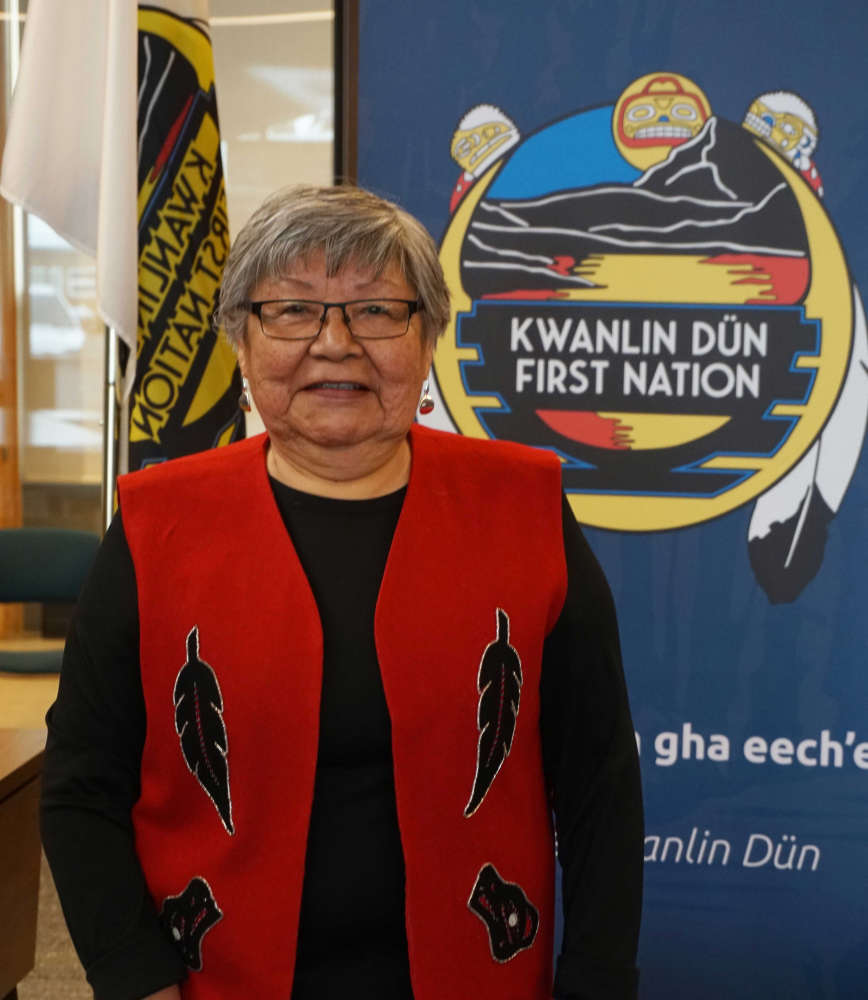 photo courtesy of KDFN
Judith Kuster elected to Kwanlin Dun council
On November 16, 2022, Kwanlin Dün First Nation (KDFN) held a by-election to fill a councillor position.
There were two candidates. With 142 votes, Judith Kuster was the successful candidate. Jolene Smarch received 133 votes.
A news release from Kwalin Dün says Kuster is an elder.
She ran for the position to help youth find their paths, and encourage alternatives to substance use.
Kuster says: "I felt that the community really needed me. I especially want to help youth through the current overdoses and substance use crisis. They're strong citizens; they're smart and inventive. I want to bring them hope and help them learn to trust that things will get better if they put their mind to it."
On November 21, 2022, Kuster took the Oath of Office and was sworn in as a councillor.
She takes over for Rosemary Waugh-Wilson, who resigned her seat in May due to health-related reasons.
KDFN's regular election is scheduled for March 15, 2023.