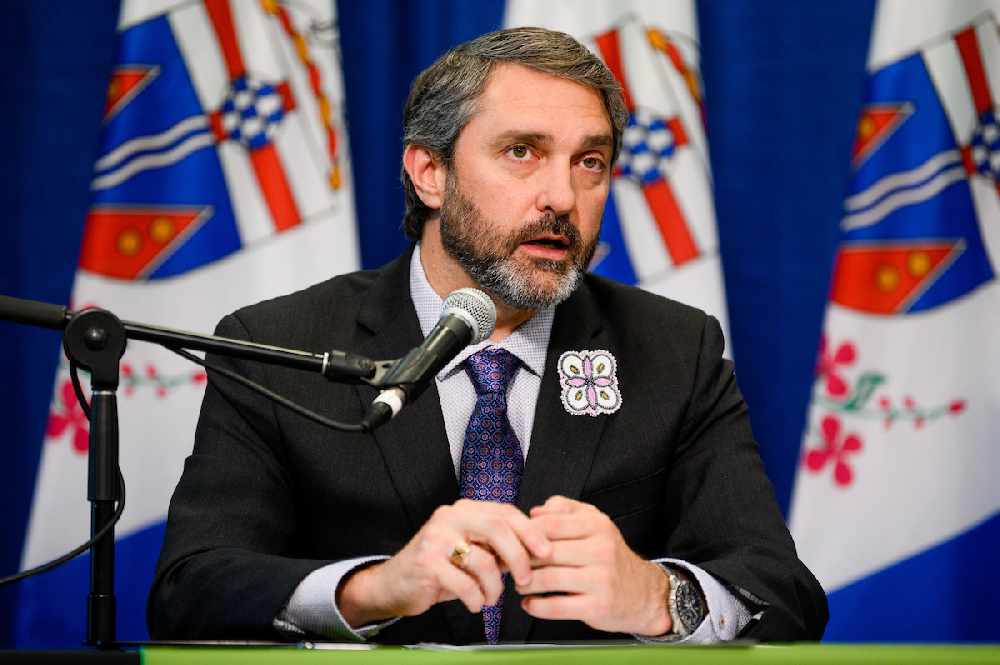 Premier Sandy Silver announced the COVID-19 vaccine certificate system on Tuesday. Photo by Alistair Maitland Photography / CKRW FILE
YG says their new Vaccine Certificate System will allow for easy access to a proof document.
The Yukon Government is launching a new COVID-19 vaccination-proof system.
During Tuesday's final COVID-19 update, Premier Sandy Silver announced that the vaccination certificate system has officially gone live on Yukon.ca.
Silver says the program will allow Yukoners to access establishments that need the proof.
"We know that this will be necessary as we continue to live with COVID-19 and as Yukoners travel to places that require proof of vaccination. I'm pleased to tell you today, that this proof of vaccination credential service is now available for Yukoners."
Silver says the government-issued proof document can be physical or digital and will be laid out in a format that is compliant with other jurisdictional requirements from around Canada.
"This will deliver easy access to your COVID-19 vaccination information, while also protecting your personal data. The credential is in the form of a PDF document that you can print, or keep on your phone for easy access."
The proof of vaccination credential contains information on COVID-19 vaccination status and basic personal identifiers.
The credential includes your full name, date of birth, a unique identifier number, vaccine product name (e.g. Pfizer or Moderna), the date of vaccine administration, the vaccine lot number, the territory/province the vaccine was delivered in and the date the vaccine credential was issued.
Proof of COVID-19 vaccination is needed when returning to Canada from international travel.