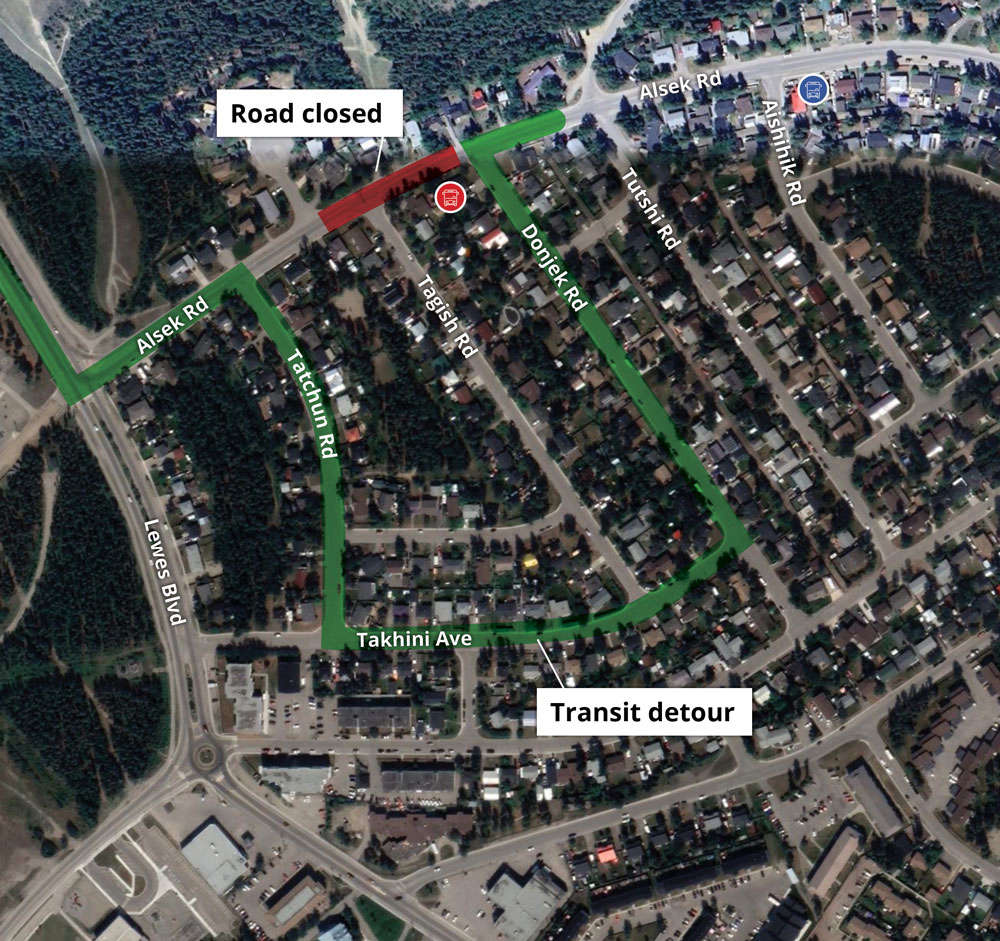 Photo: Courtesy of the City of Whitehorse
Maintenance crews are doing underground infrastructure construction on a portion of Alsek Road in Whitehorse
WHITEHORSE - A section of Alsek Road in the Wilderness City is closed for construction work.
Alsek Road between Tatchun Road and Donjek Road will be closed on September 27, 2022 from 9 a.m to 5:30 p.m.
The closure is necessary to allow for the maintenance of the City's underground infrastructure. The road will only be available to local traffic.
During this shutdown, the transit stop at Alsek and Tagish Road will be closed. Transit customers are advised to use the Alsek and Aishihik Road stop.
The City of Whitehorse mentioned that depending on the nature of the work, further closures may be required this week.