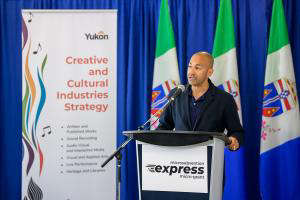 Rush file photo
Pillai acclaimed as leader of the Yukon Liberal Party
Ranj Pillai will be the new Yukon Premier.
Pillai was acclaimed to the position over the weekend, as no one else challenged him by the deadline of the leadership race.
In a news release, Pillai said he is honoured and humbled to be acclaimed as the Leader of the Yukon Liberal Party.
"We have so much to be proud of and I'm very excited for what the future of the Yukon holds, he said.
The Government of Yukon will announce details for the swearing-in ceremony in the near term.