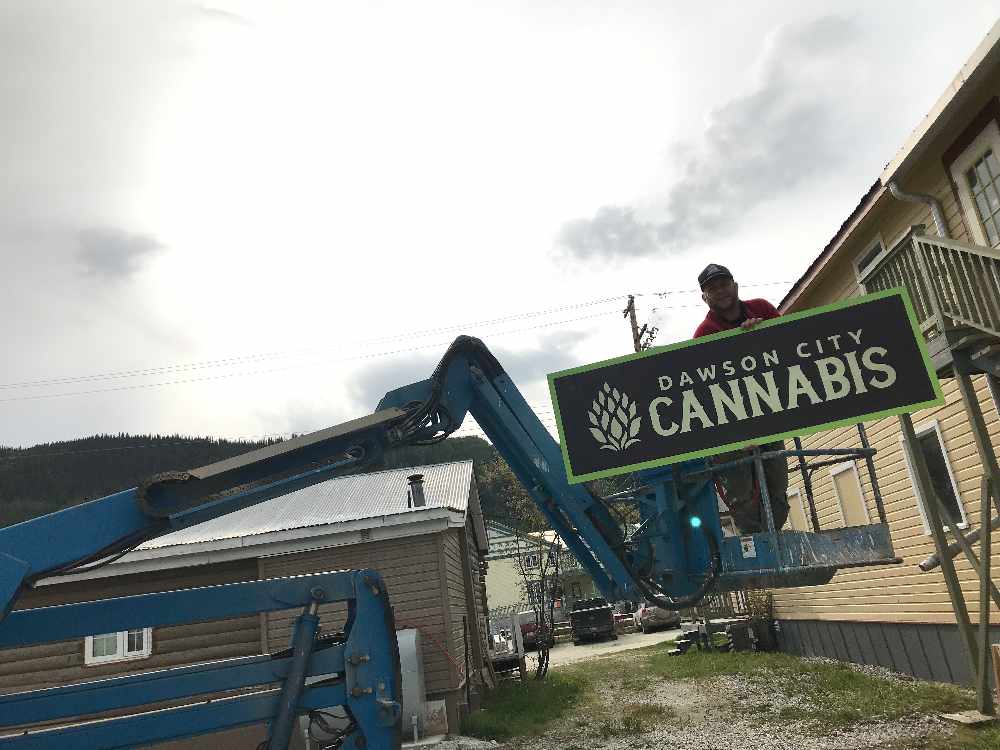 Dawson City Cannabis raising their sign up. Photo by John Streicker on Twitter
Yukon's first private cannabis retailer outside of Whitehorse opened Friday.

Dawson City residents won't have to travel far to get their cannabis starting Friday.
Yukon's first private cannabis store outside of Whitehorse opened at noon above the CIBC on Second Avenue.
Sarah Cook has a massage therapy clinic in town and is one of the co-owners of Dawson City Cannabis.
"My background is health, and that's kind of where I wanna see this direction going. Ya' know, helping people; and getting them alternatives and their care, and their needs."
Cook says the process to get the proper licence, and everything in order has been tricky
"Coming from the private sector, it's a very different beast when you're dealing with government. It's been a learning curve for sure, but we're moving along and we're rolling with the punches as best we can."
The Tr'ondek Hwetch'in First Nation did express concern during the licensing process about the lack of education, however, Cook says the First Nation indicated they weren't against the store.