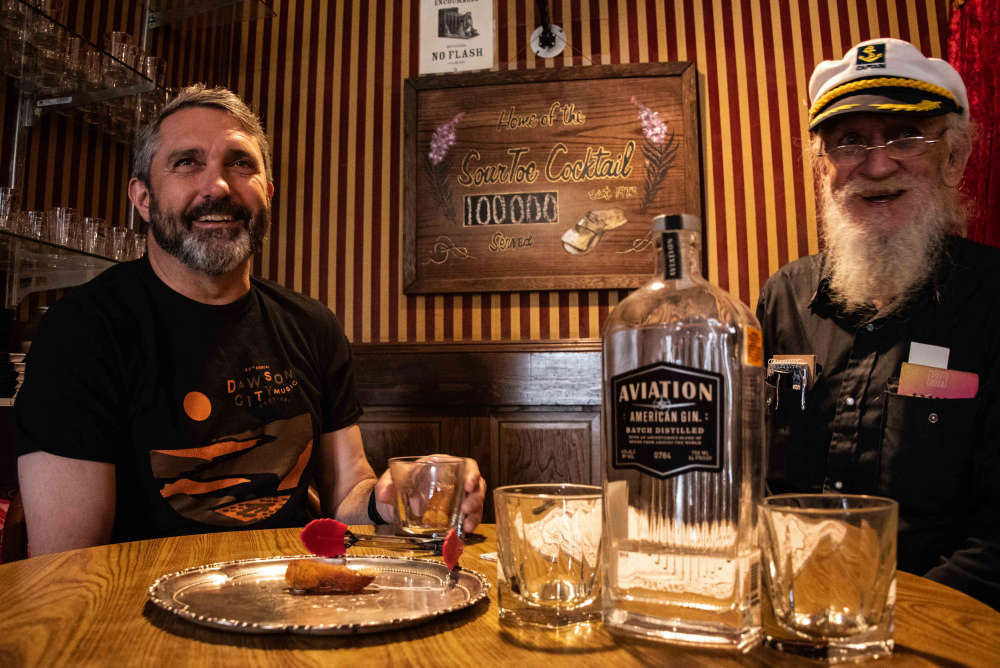 Photo: Courtesy of Northern Vision Development
The 100,000th Sour Toe Cocktail has been served to the Premier of the Yukon
DAWSON CITY - A major milestone has been reached as the Yukon Premier enjoys the 100,000th Sourtoe Cocktail.
At the Downtown Hotel in Dawson City, on July 21, 2022 Sandy Silver, Premier of the Yukon downed and claimed the major achievement.
Yukon's Premier, MLA for the Klondike constituency in which Dawson City is situated, and long-time Dawson resident, defeated other candidates for the title.
Premier Silver said he was honoured to participate in the tradition.
"I don't often get asked to fill in for Ryan Reynolds, but I'm always happy to oblige, drinking the Sourtoe Cocktail is a time honoured tradition in my hometown of Dawson. Visitors from around the world have touched their lips to the toe and so have many residents. I am thrilled to have been served the 100,000th Sourtoe Cocktail, it's not my first and it won't be my last."
The Sour Toe Cocktail has been a world-famous tradition since 1973. It entails consuming a shot of whiskey laced with a mummified human toe. When the toe reaches your lips, you are officially a member of the club and receive a certificate to remember the unique moment.
For this particular occasion, the Downtown Hotel utilized one of Captain Dick's toes. Captain Dick Stephenson invented the Sour Toe Cocktail in 1973. He died in 2019 with all 10 of his toes pointing to the Downtown Hotel.