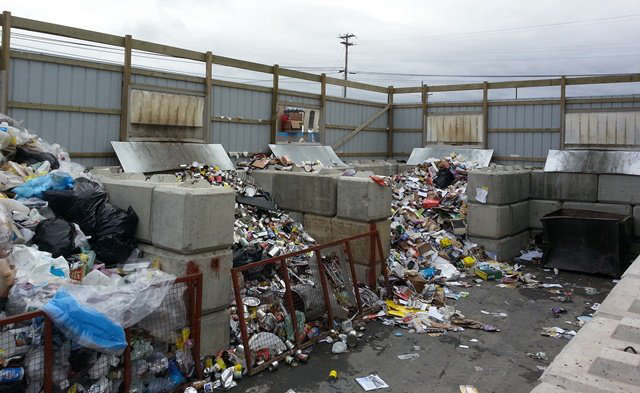 Photo: CKRW file.
A handful of changes are coming to Raven Recycling with their new operational plans for 2023
WHITEHORSE - As the Extended Producer Responsibility regulations come into effect this year, Raven Recycling will be making some changes to their operations.
Raven Recycling will be changing the way some of their operations by the end of 2023 to align with the new EPR regulations.
The Territory's primary recycling processor will no longer receive materials through its 24/7 public drop-off after December 31st, 2023.
Raven will continue to process any material brought to the site from neighbourhoods and curbside pickup to the best of its ability until a more efficient, purpose-built processing facility is ready. This is dependent upon the government continuing to pay the appropriate diversion credit rate, past the expiration of the current contract, ending June 30th.
All other services offered by Raven will continue.
Whitehorse is now one of the few remaining communities in Canada without a blue box program.
Raven will also continue to advocate for zero waste and develop plans that allow it to build on the anticipated success of EPR and increased waste diversion.