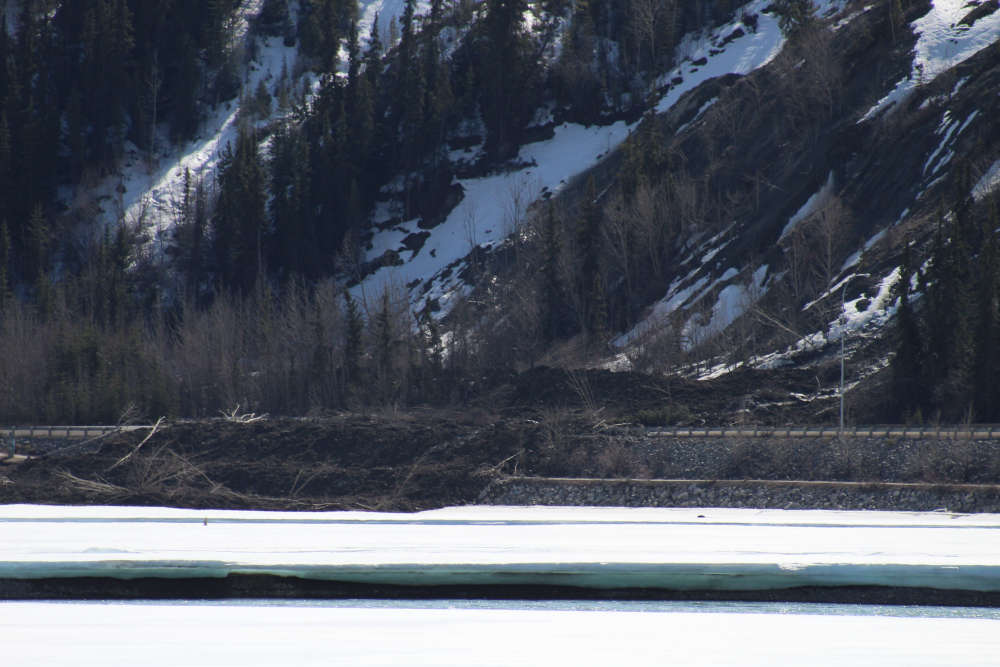 Rush file photo
Road still closed

The City of Whitehorse will decide Tuesday morning if Robert Service Way will remain closed following a slide on Sunday.
The city closed the road down again on Sunday morning following accelerated movement along the escarpment above Robert Service Way followed by the slide.
City spokesperson O'Shea Jephson said crews will be on hand early in the morning to make a decision on reopening.
Road users should check Engage Whitehorse and the City's social media accounts for the latest information.
Jephson didn't provide an answer to the Rush when asked if the intermittent closure strategy will become the city's permanent response to the problems along the road.