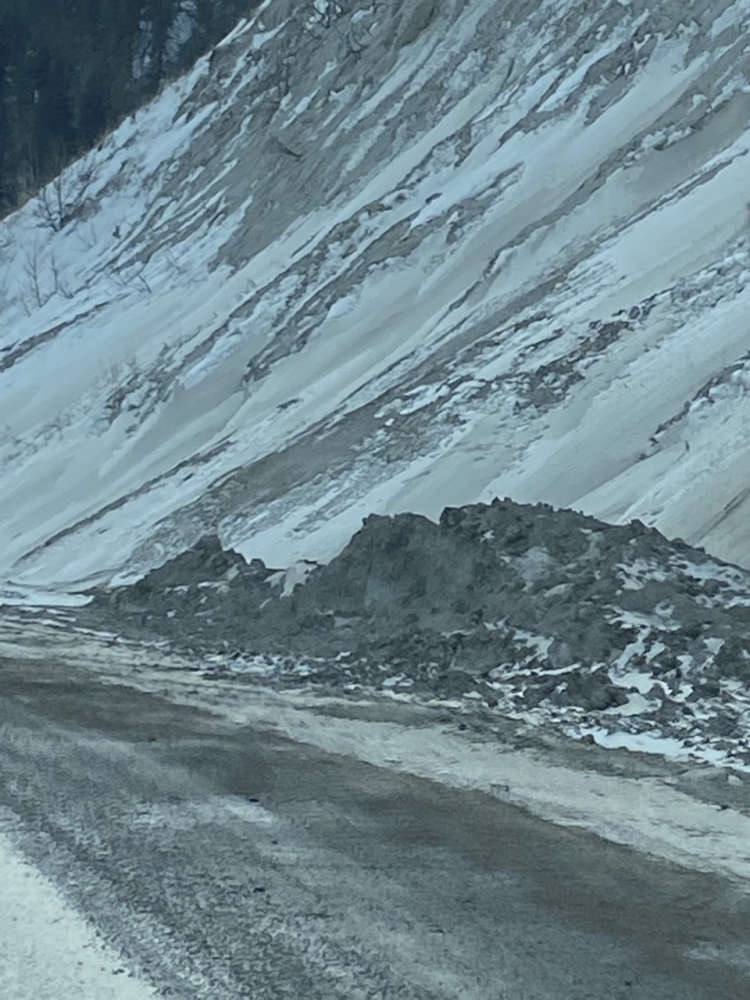 Rush file photo
City backtracks on decision made this afternoon
The City of Whitehorse has backtracked on its announcement that starting immediately, Robert Service Way will remain open to traffic on a 24/7 basis.
In a news release earler this afternoon, the city said it will continue to monitor the escarpment to ensure conditions remain safe.
The latest readings indicate there is instability in the escaprment, causing the change of plans.
Existing safety precautions including the berm, jersey barriers, slope scanner and sensor equipment will remain in place for the time being.
While the situation can still change, the risks have been mitigated as much as possible.
Landslides along the escarpment and Robert Service Way are now a regular occurrence and spring closures should be expected annually until a permanent solution can be found. While the City is now exploring a long-term solution for the escarpment along Robert Service Way, any solution that could stabilize the slope would constitute a major project for our City and require extensive design.