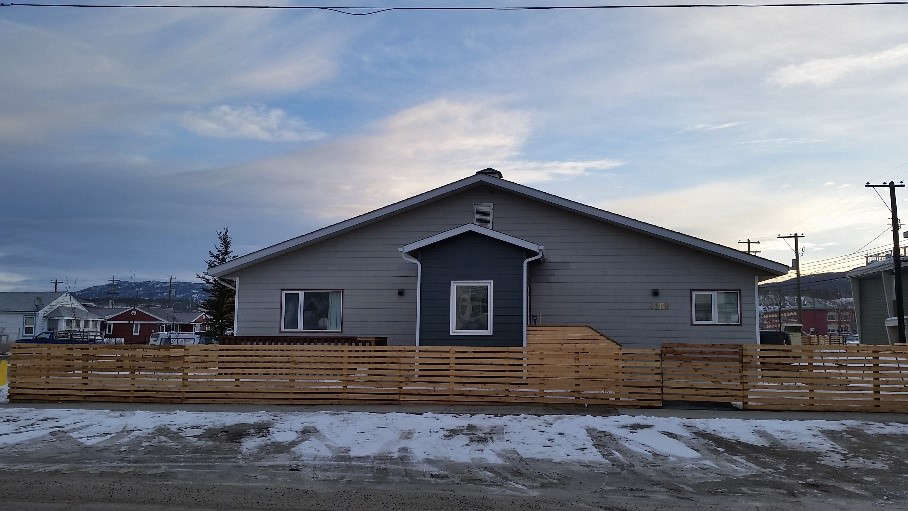 The birch Lodge facility which is under renovations for use as a substance consumption site. Photo by Yukon Health and Social Services
The Yukon Government is moving forward with one of the confidence and supply agreement projects.
The Yukon Government is preparing to launch a new supervised consumption site as laid out in the government's Confidence and Supply Agreement.
Yukon NDP Whitehorse Centre MLA Emily Tredger says the NDP has been working for a place that Yukoners can safely receive trauma-informed care for substance issues, and the new consumption site will allow for that.
"I think that it's a really ideal site, in that it's downtown and easily accessible. I think it's a great site and I hope that it will be in place for a long time."
Mental Wellness and Substance Use Services Director Cameron Grandy says the new government facility will be located along 6th Avenue in Whitehorse, offering a central, accessible location that will meet the needs of clients.
"They can bring their illicit substances with them and they will have a hygenic, supervised place where they can safely consume the substances."
Grandy says negotiations for support workers and on-site nursing are still underway.
Yukon NDP Centre MLA Emily Tredger says this is a win for Yukoners, as the opioid crisis has already claimed too many lives.