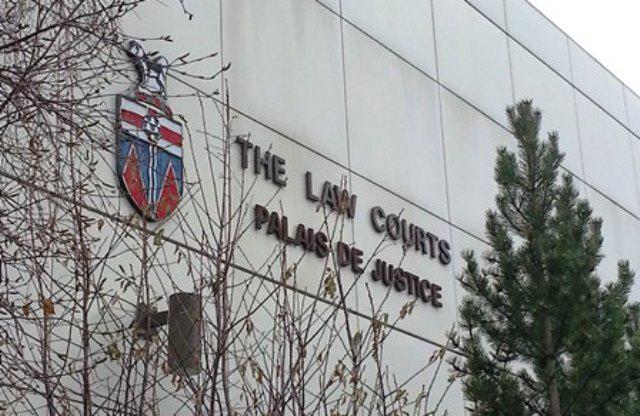 Photo: Tim Kucharuk/CKRW file.
Lawyers in the Mario Skookum case are making recommendations for sentencing as the Carmacks man has pleaded guilty in connection with the death of Dickie Charlie in June 2017.
The defense in the case of a Carmacks man who has pleaded guilty to manslaughter is asking a Yukon Supreme Court justice for a reduced sentence due to a charter rights violation.
Lawyer Bibbas Vaze told Justice Edith Campbell Friday morning, the crown withheld key evidence right before Mario Skookum was to make his guilty plea, thus violating his rights under section seven.
That section says everyone has the right to justice and fair process.
Vaze says it was a sloppy practice by one experienced member of the crown, and he believes the crown should be made accountable for their actions.
Vaze went through case law Friday morning, coming to the conclusion Skookum did not intend for 57-year-old Wilfred 'Dickie' Charlie to die in June 2017, so he should receive less than the five years recommended by the crown.
He's recommending Skookum receive time served but be recorded as a one-year sentence. Vaze is also recommending 18 months probation including a curfew.
Arguments were expected to wrap up Friday afternoon.
__________________________
Submissions in a sentencing hearing for a man who has pled guilty in connection with the death of a Carmacks man in 2017 continue in Yukon Supreme Court in Whitehorse on Friday.
Mario Skookum was originally charged with first-degree murder after the death of 57-year-old Wilfred 'Dickie' Charlie in June 2017 but pleaded guilty to manslaughter last year.
The crown is seeking a jail term of five years but with time in custody, Skookum would spend two and a half years behind bars.
Crown prosecutor Lauren Whyte is also recommending a minimum 10-year weapons ban and a lifetime ban on restricted weapons.
She also told Justice Edith Campbell a 30-day sentence should be served concurrently for breach of probation.
Whyte submitted mitigating factors include a guilty plea, accepting responsibility, and remorse. Aggravating factors include not seeking medical help, violence in the victim's own home and the circumstances of the case meet the criteria for a home invasion.
The defense is expected to continue its submission Friday morning.
(Editor's note: an earlier version of the bottom story said a publication ban was in place on the statement of facts in the Mario Skookum case. This has been called into question so the sentence has been removed.)