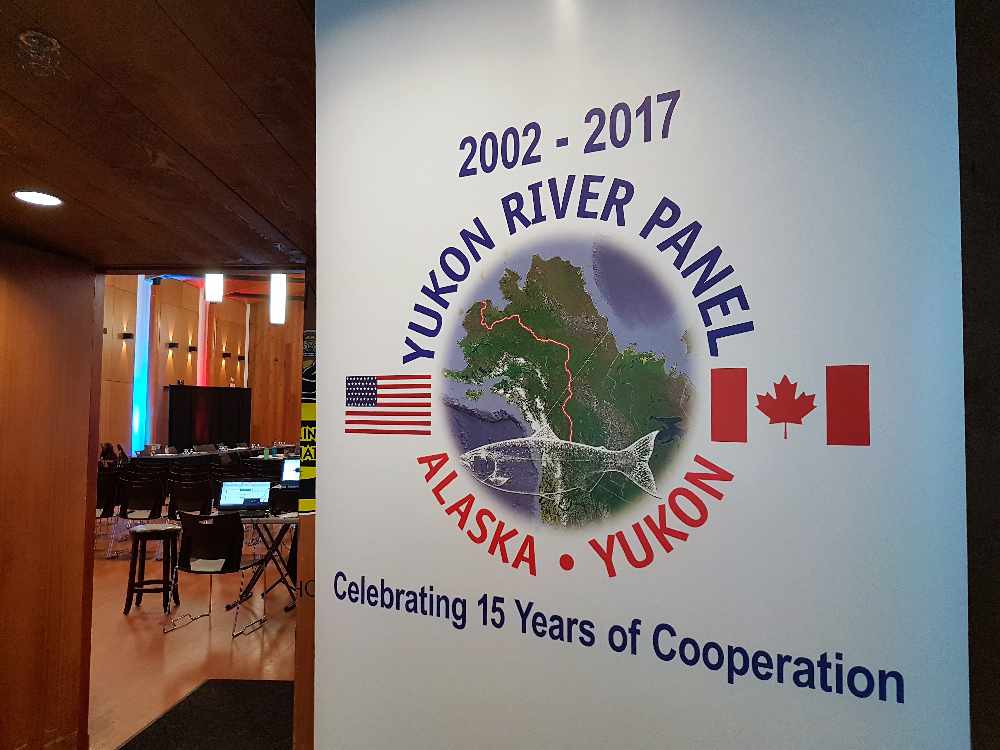 The Yukon River Panel held their season wrap-up meeting in Whitehorse this week. Photo: Tim Kucharuk/CKRW.
The First Nation made a presentation at this week's Yukon River Panel meeting to talk about their efforts in the Fox Creek area.
The Ta'an Kwach'an Council says they have released 326,000 fry into Fox Creek north of Whitehorse since 2009 in the hopes of sustaining a natural Chinook population.
The update comes during this week's Yukon River Panel meeting in Whitehorse, where the project's Deb Fulmer outlined the First Nations efforts around water-quality testing, trail maintenance, monitoring returns, and incubating eggs in waterways surrounding Fox Creek.
She told those gathered at the Kwanlin Dun Cultural Centre "Ta'an aims to ensure that a viable, natural stock is abundant enough to contribute to a sustainable harvest for current and future generations as part of their culture and heritage."
Fulmer says there would be two effects on the fish if the area's surface water temperature increases.
"A devastating effect (would be) to the adult returners (and) to the spawners through increased disease, parasites and these types of things (would lead to) a lower spawning success." Fulmer said.
"On the other side it could have a positive effect on the young, as the (Accumulated Thermal Units) would increase, and we would have larger fish emerging sooner."
The ATU's are a method used to predict when salmon eggs will hatch, and to keep track of the eggs progress.
This year, 379 Chinook were counted in Fox Creek and area streams.