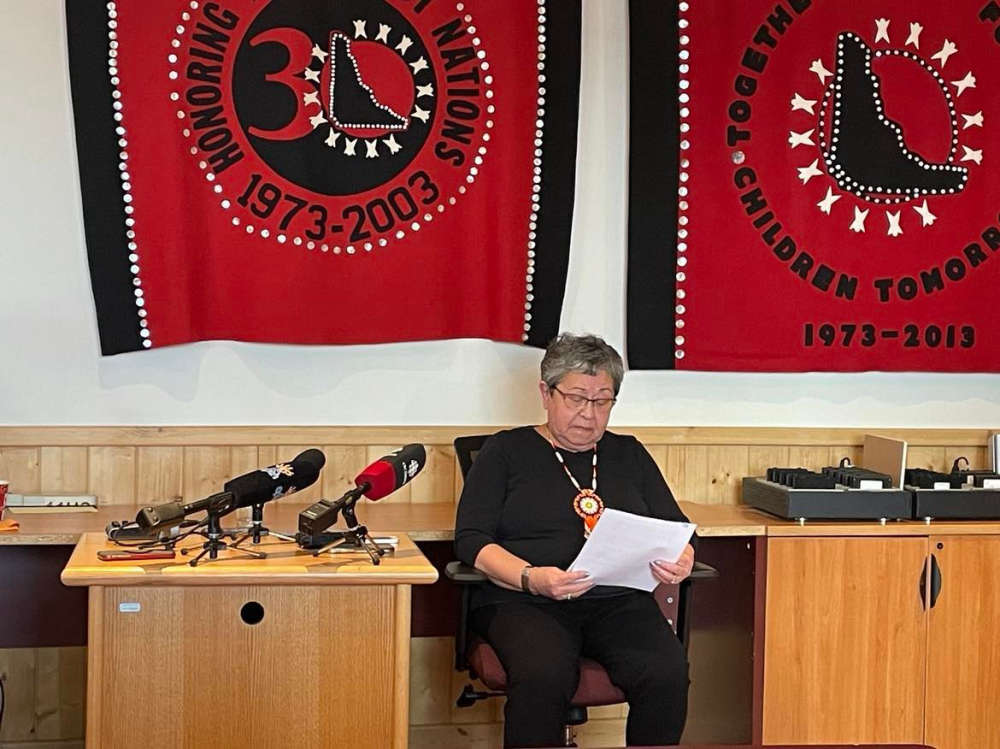 Photo: Curtis Geroux/CKRW
Former residential school sites across the Yukon are set to be searched in the next few years
YUKON - Representatives from the Yukon Residential Schools Missing Children and Unmarked Burials Project provided an update.
In a press conference on Friday, March 24, 2023, Chair of the project Adeline Webber was joined by other representatives at the Council of Yukon First Nations building.
Webber, said plans are being made to expand it to communities such as Dawson, Carcross, and Whitehorse.
According to the Truth and Reconciliation Commission, at least 20 Indigenous students died at Choutla Indian Residential School between 1911 and 1969. According to the working committee in charge of the ground search, the number might be as high as 42. Preliminary analysis has revealed that 13 of the 42 youngsters cannot be identified due to the poor condition of records.
"Interest and support for this project is growing and plan is evolving preliminary archival research has attempted to develop a list of students who have attended Choutla residential school however the documentation is terrible."
Webber says the organization has now engaged GeoScan, a British Columbia-based business, to hunt for burial locations using ground-penetrating radar. Work is planned to begin after the snow has melted.
When the Choutla search effort is completed this summer, the Carcross/Tagish First Nation intends to have a celebration.
According to Webber, this will be the first of many similar searches.
Ground searches at the other areas will begin next year and may go until 2025, she added. Construction will begin outside of Carcross at the former Whitehorse Baptist School, which Webber attended.