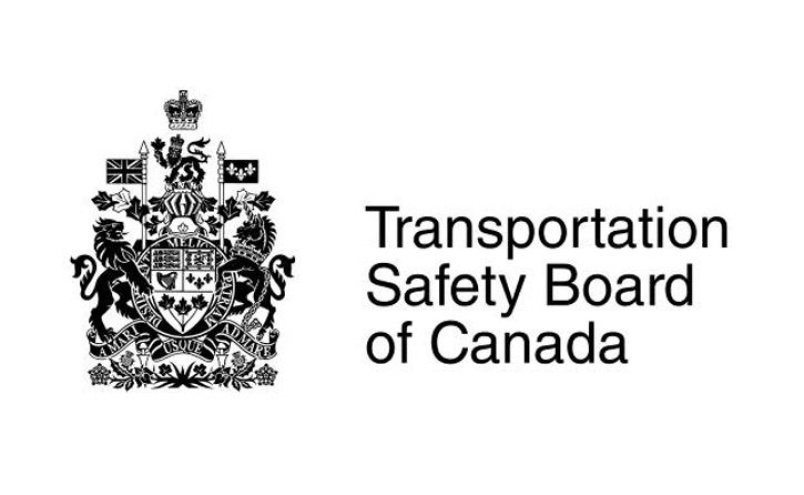 Image: Transportation Safety Board of Canada.
The August 6th, 2019 crash of an Alkan Air flight from a mining project to Mayo resulted in the deaths of the pilot and passenger.
The Transportation Safety Board of Canada says pilot decision-making and poor weather were factors in a plane crash near Mayo last year which killed two people.
The Alkan Air Cessna Grand Caravan crashed into a mountainside on August 6th claiming the lives of the pilot 24-year-old Shawn Kitchen of Whitehorse, and the passenger 33-year-old geologist Julia Lane from Vancouver.
The TSB says the single-engine plane entered an area of low visibility and low cloud ceilings while flying from the Rackla Gold Project to Mayo.
The report says the Cessna departed from the intended route, turned into a box canyon, and struck rising terrain. The crash destroyed the aircraft and caused a brief fire.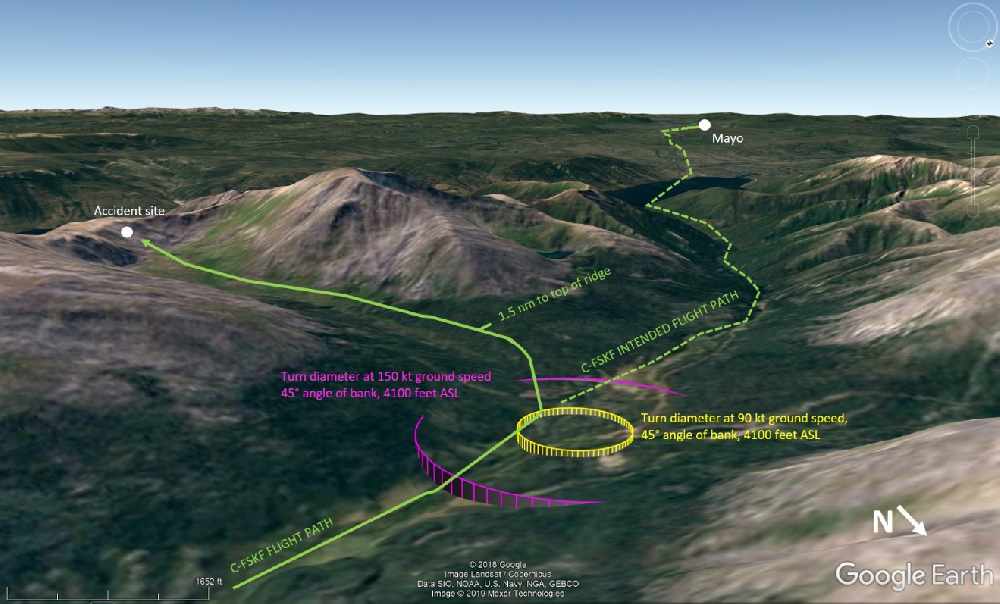 (A graphic from the TSB report.)
The TSB says the pilot had recently completed a flight along the same route in similar weather conditions, and likely did not consider an alternate route to avoid poor weather.
The report says Alkan Air now requires a second crew member for a Grand Caravan captain with less than 2,000 hours of experience. The company has also updated its emergency response plan.
A statement from Alkan Air President Wendy Tayler says the company appreciates the effort of the Transportation Safety Board in preparing the report as they continually work with the agency as a company and as an industry to ensure the health and safety of employees and passengers.
Alkan says it will not comment further as legal action commenced against the airline earlier this month in Yukon Supreme Court.